Top 5 Profitable Roadside Food Business Idea in India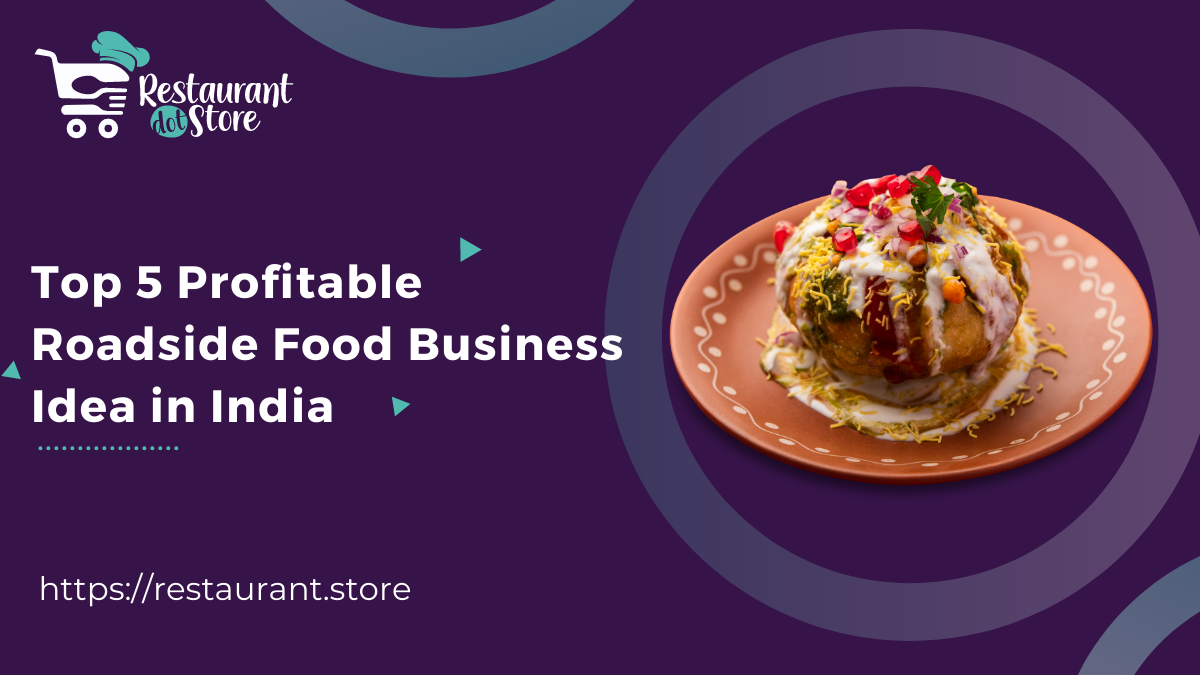 Street food is something everybody loves in India. If you are a true Indian Foodie, you must be knowing all the famous street food places or food business in your town. In India we call it Khau Gallis. At khau gallis, you get to eat a variety of food with a mouthwatering mixture of tastes; sweet, namkeen, spicy, tangy, fried, steamed, etc.
Many foreign tourists have Indian street food in their checklist when they visit India. You would be amazed to know that there are many Indians who have taken Indian street food to foriegn lands and are running their businesses successfully!
Imagine the profits you can gain if you start a street food business in India where there are millions of street food lovers. The best part about the street food business is that it requires less investment as compared to restaurant or cafe business. Since there are plenty of street food business ideas, we have brought the top 5 for you. In this blog, we are not only going to offer top 5 street food business ideas in India but also help you with what all you need to start any street food business in India. So let's get started.
Top 5 Profitable Roadside Business Idea in India
1. Idli, Dosa, Vada Food Stall
You must have eaten at an Udupi food stall where the vendor quickly prepares extremely delicious dosas & vadas and serves them with spicy coconut chutney. This street food is immensely popular in all states of India including North India as well. Though people prefer having Idli & Vada for breakfast, the stalls experience rush throughout the day. Since the food takes less time to prepare, it is an ideal street food business in India.
Equipment you would need for Idli, Dosa street food stall
Wet Grinder
Stainless Steel Idli Maker
Dosa Bhatti
Bain Marie
Dish Wash Equipment
Cooking Equipment
If you wish to know more about starting an Idli Dosa restaurant in India with all the details like; selecting the right location, hiring the right staff, menu designing, marketing, etc., check out this blog How to Start an Idli Dosa Business in India
2. Sandwich Stall
You must have grabbed a quick bite of sandwich on your way home after office or during hectic shopping hours. Sandwich is a street food item that is healthy and keeps your tummy full for a longer time. There can be various types of sandwiches you can offer at your stall; veg sandwich, chicken sandwich, cheese sandwich, chocolate sandwich, etc. A commercial sandwich griller, spices, fresh ingredients, and skill of preparing tasty sandwiches, you are ready to run a sandwich stall successfully anywhere in India.
Equipment needed for sandwich stall in India
Commercial sandwich griller
Commercial toaster
Commercial salamander
If you wish to know more about commercial sandwiches and wonder how to select the right commercial griller, check out this blog. You can also find the perfect guide to buy commercial salamanders here.
3. Chaat Stall
Chaat is something we cannot say no to. The most tasty treat that is filled with a wide variety of flavors, chaat in India is one of the most popular street food items. You can have a menu that has Pani Puri, Samosa Chaat, Kachori Chaat, Ragda Puri, Dabeli, and much more. Make sure you bring in some fusions or introduce unique chaat items in the menu to catch more customer attention.
Equipment needed for chaat stall in India
4. Momo Stall
Be it steamed, fried, or tandoor momos, this street food has a special place in every Indian's heart. Originating from Tibet & Nepal, momos are supremely popular all over India. You can offer a variety of momos and even add Indian Tadka to all the common types of momos.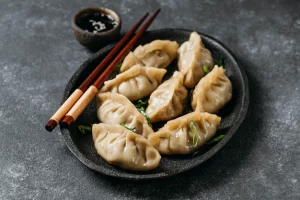 Equipment needed for momo stall in India
If you wish to read a complete guide to start a momo business in India, click here.
5. Pav Bhaji Stall
Let me tell you an interesting fact about Pav Bhaji. Many decades back, Mumbai had a number of mills where thousands of workers used to work. Since those workers had a limited break time for lunch and needed a lot of proteins & nutrients to work hard, some food vendors innovated a new dish; Pav Bhaji. Workers could eat the dish quickly and even get all the necessary proteins & nutrients through the mixed vegetables (Bhaji). You can introduce a variety of Pav Bhaji dishes; cheese, paneer, khada, special, dry fruits, butter, etc.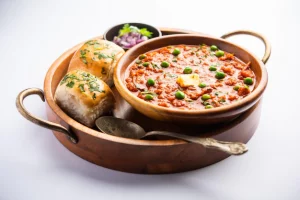 Equipment needed for Pav Bhaji stall in India-
GN Pan
Potato Peeler
Fryer
Bain Marie
Gas Burner
Let me offer some additional tips to start a street food business in India.
Select a good place to start your street food business.

Hire the best chef for preparing tasty food quickly.

Purchase all the equipment from a trustworthy online store.

Get all the licenses done.

Maintain hygienic conditions (many people avoid street food due to unsanitary conditions).

Market your new business smartly on social media.
Conclusion
You can follow these street food business ideas in India and start your food business journey. If you are wondering where you can get all the equipment mentioned above, check out Restaurant.Store.
Moiz April 14, 2022
Features
Drop us message and we'll get back to you.