How to Start an Idli Dosa Business in India : Effective Easy 8 Stpes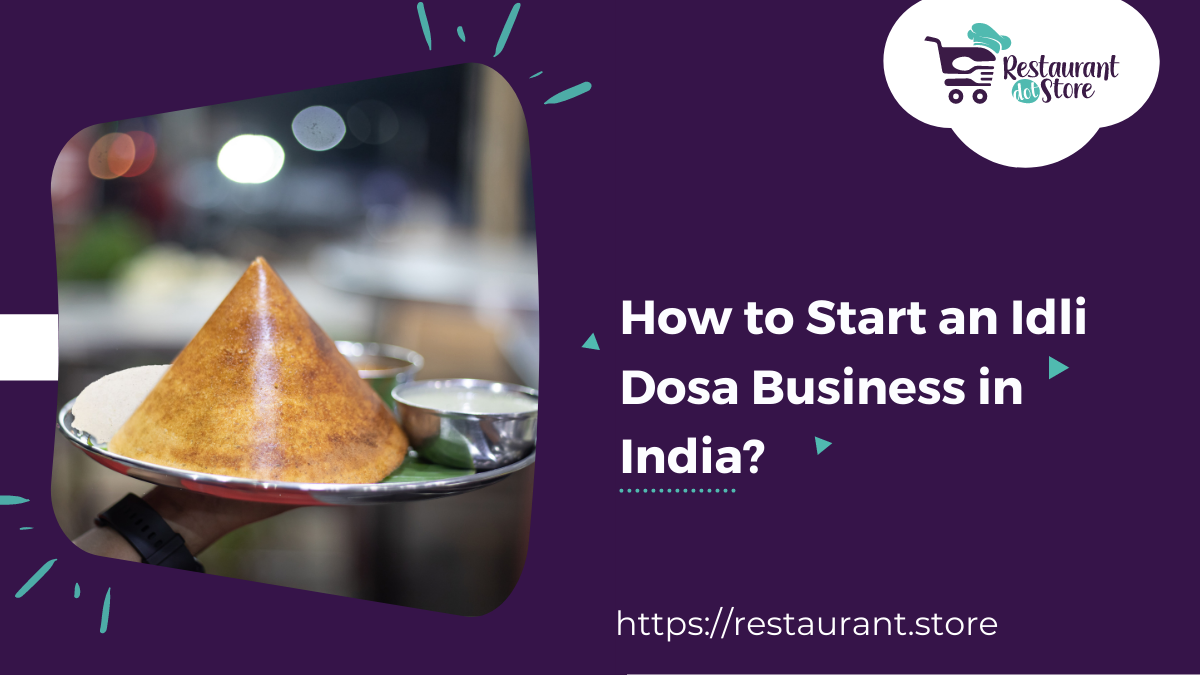 Go to any city in India, and you will find at least one Udupi restaurant that offers the best & authentic South Indian cuisine. South Indian cuisine is a lot more than the famous Idli & Dosa. Due to the immense popularity and demand for Authentic Foods originating from Southern India, many Udupi Restaurants around the country have experienced an amazing profit margin in Idli Business or Dosa Business. If you are wondering how to start Idli Business or Dosa Business in India, here is a step-by-step guide making it simpler for entrepreneurs to prepare a Dosa Business Plan.
Step-by-Step Guide to Starting an Idli Business or Dosa Business in India
1. Which Part of South India do you want to introduce to your city?
South India has Five States; Andhra Pradesh, Telangana, Tamil Nadu, Karnataka, and Kerala. Each state has its speciality and traditional cuisines. You thought there is a common recipe for Sambar in all these 5 states? No!
Karnataka has authentic South Indian cuisine such as Mangalore Buns, Kotte Idli, Malgapodi Idli, etc. Kerala has Pysum, Appam, etc. Similarly, every state is known for its speciality. You can decide which State to represent. You can also go with a combination of different South Indian dishes.
2. Unique Menu is a game-changer
It is up to you if you wish to keep it an only South Indian restaurant or add other menu items as well. In India, people usually prefer South Indian foods for breakfast or evening snacks. You can introduce authentic Main Course menu items or also go with regular lunch, dinner menus.
Make sure you explain every item with minute detailing to help customers understand what ingredients are used and how food preparation techniques differ after every 100 km distance in India.
3. Where do you wish to start?
There are a few tips you need to consider when you are hunting for the perfect location for your Idli Dosa Business in India
It has to be a well-crowded area
Make sure it is visible to the right audience
It should be within your budget
It should have a pretty enough dining & kitchen space
Pass the vibe by designing customized ambiance
5. Licenses that are mandatory
As per norms & laws by The Government of India, every food business should have a set of licenses. In case a restaurateur does not have the required licenses, he or she is bound to pay penalties. Here is a list of licenses required for Idli Business in India:
Health/Trade License
Shop and Establishment License
NOC (if you are going to keep your business running after 11 PM)
6. Hiring the right Staff is halfway to success
For any theme-based restaurant like yours, having an experienced staff is highly recommended. Right from cutting the veggies in the right way to preparing the authentic spices & dished demands hands that are either from the land itself or that are trained professionally.
To hire such staff is a tough job but that can be done easily by hiring agencies that provide experienced professional chefs, helpers, & waiters having expertise in South Indian businesses.
7. Let's Shop!
Every South Indian restaurant requires a set of commercial kitchen equipment to prepare everything right from batter to final dishes. Following are the important commercial kitchen equipment your Udupi Restaurant must have
To understand the details of this equipment, you can check out an exclusive blog where we have explained why this equipment is important along with tips using this equipment. You can simply order all this equipment online from a reliable online store such as Restaurant.Store.
8. Don't miss out on Marketing
You are up to start something amazing, then why not market it? Make sure you design a fantastic logo, have a good tagline that justifies your business, and perform other branding campaigns.
You can use physical as well as Online Marketing techniques to attract customers and increase the footfalls of your restaurant. Offering discounts, coupons, and interesting offers can help you get some good attention at the beginning of your Idli business.
Having a website or an application can add value to customer service and offer convenience to order food online or book tables in advance. You can also try out online advertising and organic social media marketing to catch some eyeballs.
Conclusion
Starting any business needs a proper business plan. And to develop a business plan that will work and get you seed funding, you need to perform detailed research. You can simply follow all the above steps and start your business gradually. Restaurant.Store along with offering best & branded commercial equipment online also offers such value-added tips. Stay tuned to learn more!
Moiz February 23, 2022
Features
Drop us message and we'll get back to you.