Commercial Salamander Buying Guide :4 Best Tips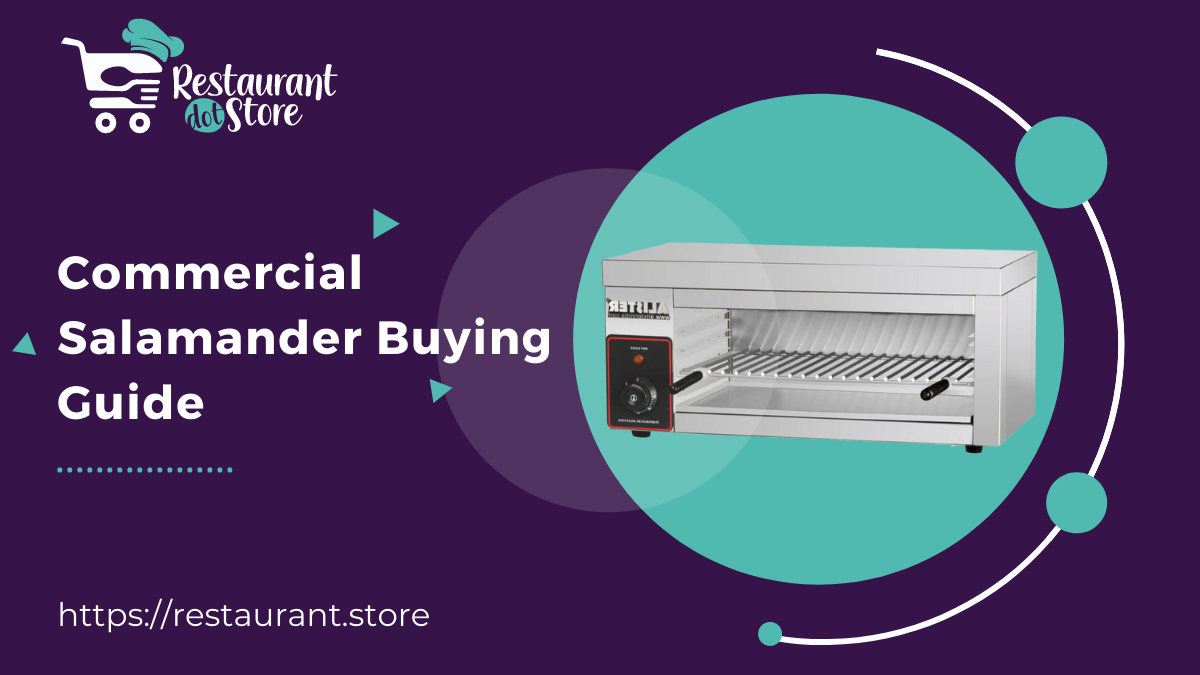 A commercial salamander that is usually used to cook, bake, grill, & broil food is often used in restaurants. Usually, it is often used as a cheese melter but the commercial kitchen equipment has a higher heating capacity (more than an ordinary oven) and hence can be used as a cooker instead of simply a melter.
You must be wondering what is the difference between an oven & a salamander. An oven emits heat from all sides whereas a salamander emits heat from only the top. It is a combination of a commercial oven & broiler. Due to the radiant heat emission feature, it is often used for grilling, browning, & toasting.
A commercial salamander is an important piece of equipment for every restaurant and we have a small guide that can help you select the right salamander for you. So let's start
Commercial Salamander Buying Guide
1. Select the right type of commercial salamander
Gas Salamander or Electric Salamanders? These are the two primary types of commercial salamanders available for restaurants. Electric salamanders are preferred by most chefs as they are more efficient and prepare food at a good pace. Make sure you select a salamander that saves power and is energy efficient.
2. Capacity
Make sure the salamander has enough capacity to cook meat & food as per your restaurant's requirements. A commercial salamander for the kitchen may have single or double or more grilling trays. Even if your salamander has 2 grilling trays/plates, the size of the salamander matters equally. If you need a heavy-duty salamander in the kitchen to serve hundreds of customers weekly, you can select a large-sized commercial salamander.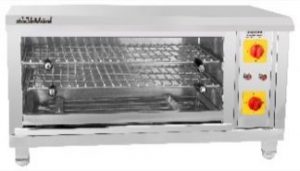 3. Convenience
A salamander usually is of size 670 mm in length, 440mm in width, & 475mm in height (small) and 825 mm in length, 450mm in width, & 450mm height (large). If there is a shortage of space, I suggest you go with an Electric Salamander with wall mounting. A wall-mounted salamander makes it super easy for chefs to access salamanders and even saves a lot of space.
4. Warranty
While purchasing any commercial kitchen equipment, make sure you check the warranty period of that equipment. Ideally, commercial kitchen equipment has a warranty period of a minimum of 1 year. If you are purchasing a commercial salamander through an online store, do check the warranty period.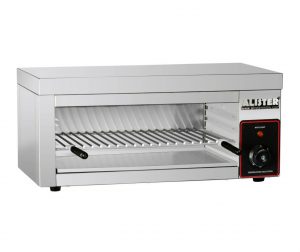 Conclusion
If you are looking for a quality commercial salamander for your restaurant's kitchen, buy it online on Restaurant.Store. Restaurant.Store is an E-Commerce store that offers a wide range of commercial kitchen equipment along with expert consultation regarding the food business.
Moiz April 7, 2022
Features
Drop us message and we'll get back to you.