7 Tips to Increase Restaurant Sales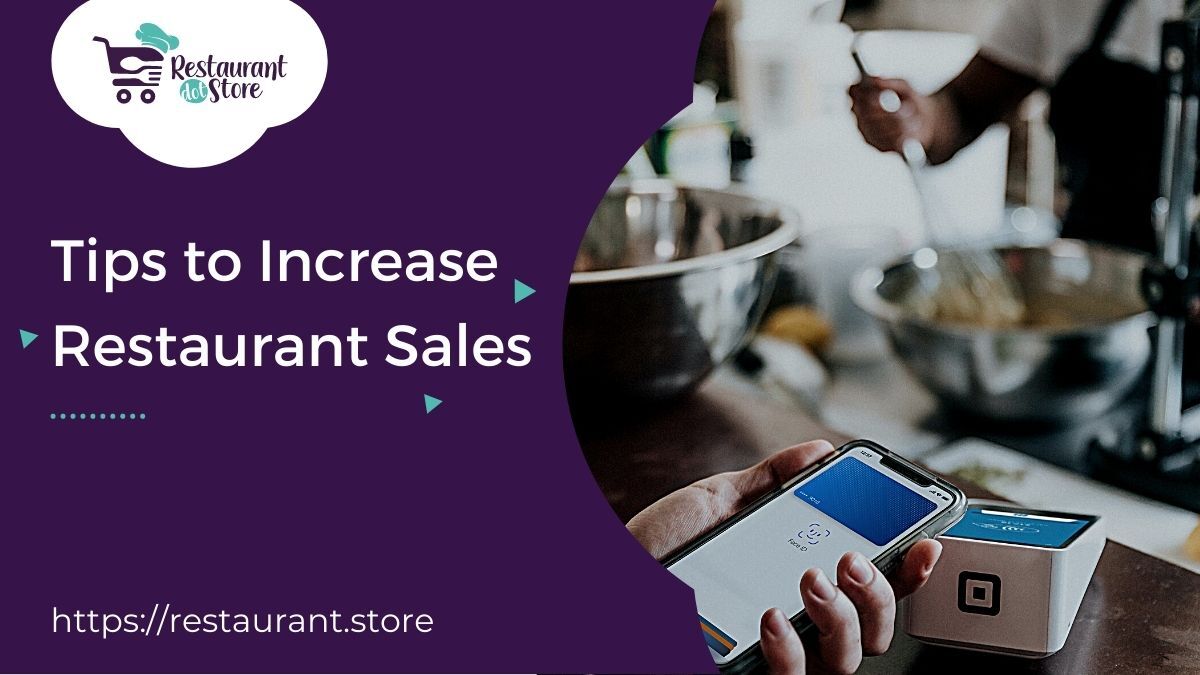 Irrespective of the current pandemic, maintaining your restaurant's sales in fierce competition and constantly changing trends can be a tough job. To make sure your restaurant's top line continues to grow, it is crucial for you to maintain a balance between acquiring new customers and retaining existing customers.
In this blog, we are going to share some tips with all the restaurateurs to uplift the sales graph and reach your ultimate business goal.
7 Tips to Increase Your Restaurant Sales
The following tips are a fusion of core business operations, marketing strategies, and fundamentals of food business that answers the question; of how to increase restaurant sales. Let's get started.
1. Restaurant sales: Optimize Your Menu:
First things first. Having a menu full of items is not enough. Have you been using the same menu style for years? Consider a unique approach to your menu by redesigning it and giving it an aesthetic look, or by using digital menus scanned by a unique QR Code.
Another important factor to consider while optimizing your menu is to highlight the highest margin food/beverages in the initial pages. You can also consider renaming the traditional menu or simply adding its health benefits under each item's name. All such unique ideas can help you optimize your 'menu next door'.
2. Restaurant sales: Introduce New Dishes:
Though many customers prefer restaurants that have a unique food taste and a typical menu for years, it is never a bad idea to introduce new items to your menu. The type of crowd at your place, the average bill amounts, their preferred eating choices, etc. can help you decide what new item to launch.
Make sure you do the tom-tomming right. Having a new exciting dish on your menu that everybody is going to gaze on, you must promote the new entry in a sound way. You can use traditional marketing techniques for the same.
3. Restaurant sales: Quality of Food:
Let's not forget the fundamentals of the food business. Be it a minimum amount or a bill of thousands, every food item has to have good quality. We need not tell you how the quality of food items can change their taste. For instance; a tomato soup tastes good only if the tomatoes are ground well and make a thick paste.
For delivering the best quality food items, you must have quality equipment and tools. The quality equipment allows chefs to prepare delicious items with a perfect crust, softness, sponginess, and much more.
4. Restaurant sales: Quick Service:
Did you know that quick service is one of the most important factors when people choose restaurants? Whether a customer has to leave in a few minutes or is super hungry or has a whole lot of free time and patience, it is always good to offer quick service.
To bring down preparation time and deliver the order in the least amount of time possible, all you need to have is experienced staff and highly efficient commercial kitchen equipment. For instance, a Combi Oven which can cook different foods simultaneously can save a lot of time. Or imagine you have an urgent order of 20 large fries and you are using a small-sized fryer. Scary right? Similarly, commercial kitchen equipment like flat top grills are capable of grilling vegetables as well as meat in very little time.
5. Restaurant sales: Consider Events:
By considering events we not only mean to put your wishes on a board and display it near the entrance, we are talking about actual consideration. You can offer a unique event-suited menu item for that particular occasion. Or also, you can consider the decorations as per the event.
For instance, During Navroz, you can offer a special item; Dhansak that will not only make all the Parsi customers happy but will also be a treat for Non-Parsis. Also, you can offer delicious western desserts during Christmas.
6. Restaurant sales: Be Active on Social Media:
Social media is a great platform only if you know how to use it well and regularly. Especially for the restaurant sector, social media marketing can be a good platform for User Generated Content. You can run dedicated social media campaigns that encourage customers to participate in and create content for your restaurants.
For instance; having a decorated selfie corner in your restaurant and asking your customers to tag your official social media handle while they post that selfie can be a great way to engage more customers and increase restaurant sales. You can give discount vouchers for their next visit if they tag the restaurant, this will give us the future business as well as an assured tag on social media.
7. Restaurant sales: Partner With Popular Delivery Services:
Zomato and Swiggy are two of India's most popular food delivery services. Partnering with such service providers can uplift your restaurant sale like never before.
Since online food ordering has become a trend these days, people prefer eating at their homes and are ready to pay an extra little for that. Such services are a blessing in situations like a pandemic, monsoon, etc.
Conclusion:
These are the 7 tips for all restaurateurs to enrich their restaurant sales and achieve higher returns on investments. Almost all the above-mentioned activities can be accomplished without spending a heavy amount of money. And if you are wondering where you can get advanced restaurant equipment, you can always visit Restaurant.Store, an online store that delivers all over India. If you have any more such tips in mind, you can share them with us in the comments section below.
Moiz June 14, 2021
Features
Drop us message and we'll get back to you.