Starting a Sushi Restaurant? 5 Important Things to Consider!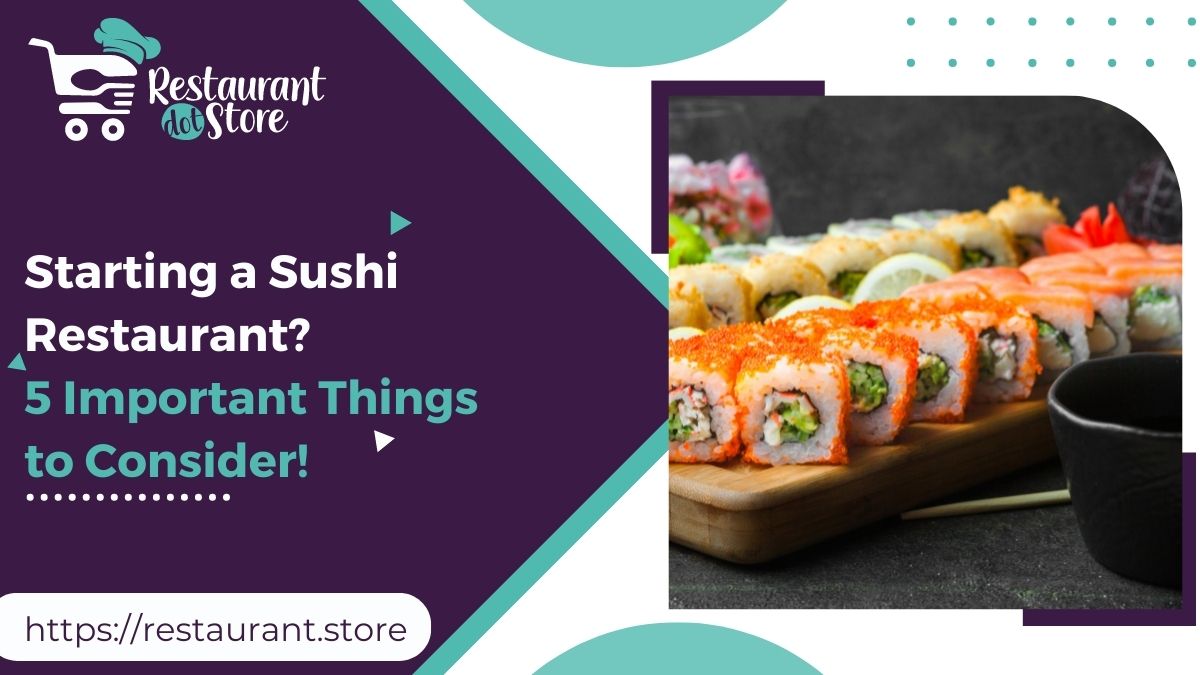 Asian cuisine, especially east-Asian cuisine is the newest trend in town. In new corners of the city, an occasional Asian restaurant pops up every now and then, and you will always see it occupied by youngsters and millennials. Out of countless east and southeast Asian cuisines, a certain Japanese cuisine named sushi is taking the world by storm right now!
A sushi restaurant is one that popularly serves sushi- but isn't limited to just that. Along with differently flavored sushis- with vegetarian, meat, and seafood options, a sushi business might also serve other east Asian delicacies like ramen or baos. Made of rice, seaweed, vegetables, and seafood, the most common sushi is eaten to enjoy the raw flavors of these ingredients. But with time the traditional sushi recipe has evolved to involve a plethora of new sauces, vegetables, meat, and even vegetarian options.
This is the exact reason why a sushi restaurant is so popular in India. Fusion food is the new thing- and you will often see adventurous youngsters steer towards trying something new and exciting rather than traditional food cuisines in 2022. Every sushi restaurant has its own specially curated menu. So the decision to open up a sushi business in India is not wrong!
Here is how to write a restaurant business plan in India. But you can't just get up and start a sushi restaurant in India. Here are things you need to know before starting your sushi restaurant business!
5 Essential Things to Consider Before Starting a Sushi Restaurant!

1. Do Your Research
If you start a sushi restaurant just for the sake of it- it's guaranteed that you will fail. Being a niche cuisine, there might not be a huge crowd outside your restaurant at first. But if you show insincerity through the taste of your food, you will never have a crowd at your restaurant! Research the types of sushi and how they originated. Use the correct ingredients- or at least ones that come close to the original ones. The base ingredients to make sushi include vinegar-based fermented rice, vegetables, eggs, and raw seafood.
2. Curate a Diverse Menu
Your sushi restaurant will only be profitable in India if you stand out. As mentioned above, Indians love fusion food. For example, you can create a menu section reserved for fried sushi, where the ingredients are fried, or an open sushi roll menu. But before you start experimenting make sure you know your basics. There are countless types of sushi menus, and researching them beforehand is a must. If your budget allows, you can also curate a menu apart from sushi- such as ramen or other Japanese cuisines while keeping sushi the central focus.
3. Work on Branding & Marketing
A sushi restaurant is not a normalized restaurant in India yet. You can appeal further to potential customers by curating an unforgettable experience alongside the food they eat! Choose a trendy but solid name, and work on the branding and marketing of your restaurant. For example, you can have Japanese-style decor for the interiors. Make sure you keep chopsticks in your sushi restaurant as well!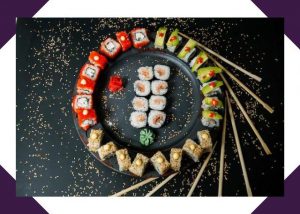 4. Location is Key
Sushi is still not very popular in many areas of our country- namely the rural areas. Even in some urban cities, there are only a few areas where a sushi restaurant will thrive. If you want to open a sushi business, make sure you are opening it in a middle-to-upper-class locality in a metropolitan city. It's also a good idea to open a sushi restaurant in a mall, or launch a pop-up restaurant at first to test the waters!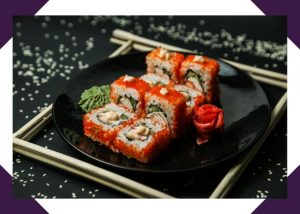 5. Work to Build a Scalable Business
Eventually, you would want to expand your sushi restaurant into a profitable business, with more outlets and larger capacities. While starting off, make sure you make decisions that help you achieve scalability in your business. While choosing a menu make sure it's available throughout the year, and in areas, you wish to expand. For a sushi restaurant, if your menu is too exquisite, you might not be able to find the staff and chefs that live up to the mark everywhere. Instead, keeping it simple but solid will allow you to find more options as well!
Conclusion
Keeping these things in mind, you can start your own sushi restaurant in India! Opening a sushi-based restaurant is certainly an adventure, but it can be an exciting one if you do it properly. For equipment that will help you make sushi & other Asian cuisines, check out Restaurant.Store!
Moiz December 1, 2022
Features
Drop us message and we'll get back to you.