Open your own Pop Up Restaurant in 5 Easy Steps!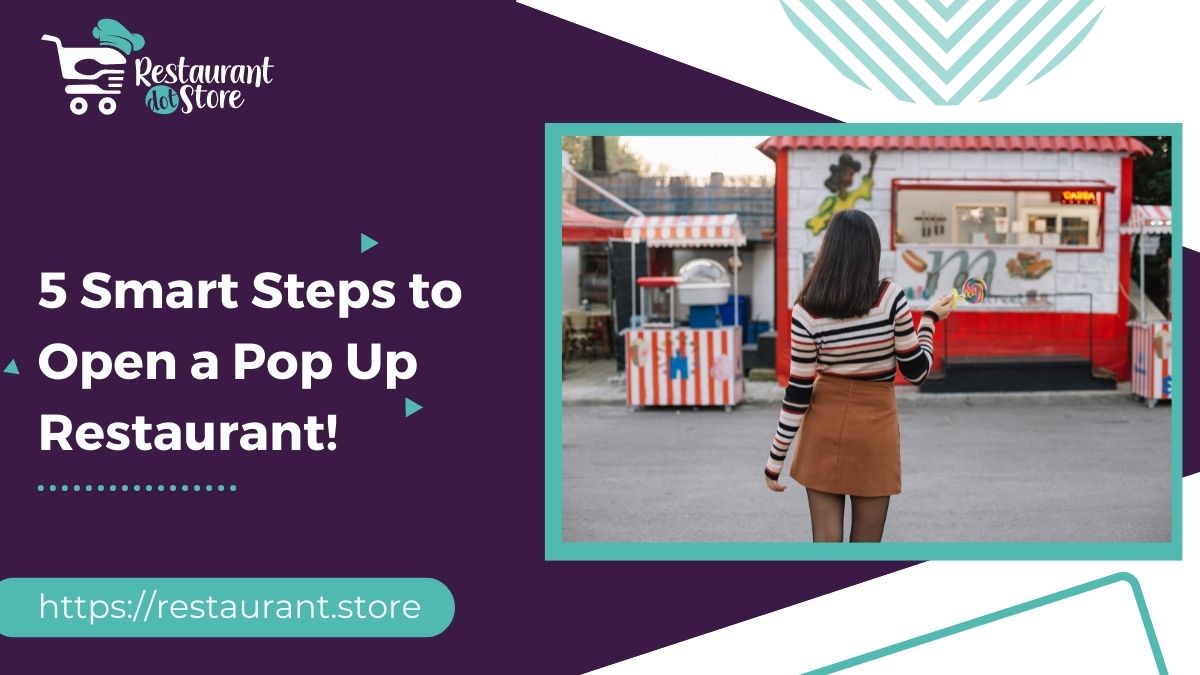 A Pop Up Restaurant is one of the best start-up ideas for a budding restauranter. With less cost, more menu flexibility, and an appealing concept, a Pop Up restaurant is the perfect trend train to hop onto, especially in 2022. As the name suggests, this form of a restaurant is a little bit of a surprise- it pops up unexpectedly, and uses the surprise factor as one of its selling points.
Another important characteristic of a Pop Up Kitchen is that it is temporary- so it feels like a carnival or circus, and can generate curiosity and excitement among people.
A PopUp restaurant can also be a stepping stone for you to establish a normal dine-in restaurant, or expand your business further. Its pocket-friendly cost allows you to spread your brand locally to places where it might be less known previously. If you are new in the business these help your customers get a taste of your menu- and you can see the feedback on a smaller scale to see how well your food is accepted. It can also help you analyze your customers' preferences, and help set a solid concept.
All-in-all a Pop Up Restaurant is a useful trial tactic to introduce your restaurant. If you are thinking to open one, you are at the right place. In this blog, you can learn about everything you need to know about a Pop Up Restaurant!
What Exactly is a Pop Up Restaurant?
The biggest factor that sets pop up restaurants apart is that they are temporary. They can exist anywhere- in already existing restaurants, malls, theaters, exhibitions, or any public space. The time isn't defined- but it depends on the availability of the space, the permit, and resources by the owner itself. The more money you pitch in, the longer you can hold your fort down. Some pop up restaurants also appear for one night- as a part of a festival for example.
Above all, these pop up restaurants helps you build a community and create awareness without a huge risk. You can also get a headstart and establish partnerships before launching a bigger restaurant. Here are a few more pointers on how a pop up restaurant can help your business:
Costs to invest in one are low, and lesser staff are needed too
You can experiment more and practice full creativity with your menu and see what works and what doesn't.
You get a headstart and can target an audience at a location like a mall or a theatre.
More flexibility.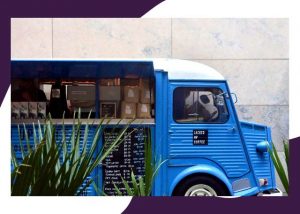 Essential Checklist to Start your own Pop Up Restaurant!
Now that you have an idea of why a pop up restaurant is a great business idea to invest in, here is a guide to all the steps to take to open one up! Use this plan to start your own pop up restaurant!
1. Choose an Appropriate Concept:
By definition, a pop up restaurant may seem very straightforward, but there are a few formats you can choose from, which are mostly based on your menu. For example, you can open up a dessert pop-up in a mall. Or another format can allow you to change the menu weekly or monthly. You can curate memorable experiences with your concept. For example, if your establishment uses only natural ingredients, you can showcase the procurement process through videos. All these will create an impact that will leave a lasting impression on potential customers.
2. Write Up a Business Plan
As mentioned above, it may seem simple, but running a pop up restaurant is more complex than it might seem. As it essentially runs as a mini restaurant, it will need resources, staff, operations, equipment, etc. Above all, this blueprint allows you to define your goals. You can't move forward without a strong plan.
3. Choose the Best Location
To make things easier, you can open a pop up restaurant in a space where one already existed, or in a space where other such pop up kitchens exist. This might give you competition, but if you are confident to stand apart, you can go ahead! With proper research, you can find other larger spots like big restaurants, bars, malls, and more that allow pop up restaurants to exist. Make sure you keep in mind your target audience before choosing the location.
4. Make sure you have the Legal Permits & Requirements
Based on the location and state, you need to have the appropriate permits and licenses to operate your pop up restaurant. These include food, space, zoning, health, and safety licenses.
5. Craft a Branding & Marketing Strategy
One of the biggest aspects you will need to cater to is building a strong online presence and having good advertising. As your pop restaurant will not operate like a normal restaurant, it will need more marketing and advertising. Your website, social media, and advertisements must be trendy and engaging.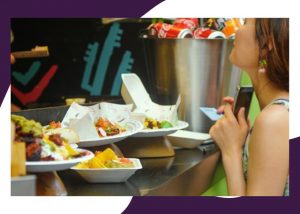 Conclusion
Above all, opening up a pop up restaurant can be a lot of fun, given the fact you are allowed to experiment and be more creative. You will need able equipment to assist your establishment though. You can shop for high-quality kitchen equipment from Restaurant.Store! If you are still on the fence about whether to open a pop up kitchen, read this blog!
Moiz November 7, 2022
Features
Drop us message and we'll get back to you.