5 Most Popular Restaurant Menu Ideas, Designs and Tips
The food menu of your restaurant or any other food service establishment is one of the most dynamic aspects of it. That's why you need restaurant menu ideas that are good and suit your establishment. That's why you need menu ideas for restaurants that are good and suit your establishment. Many menus follow a process where the items shift on a timely basis. Some menus are fixed to serve the same food, but the restaurant is an expert in that sector. Depending on the style of your restaurant, your service model and the food you serve, crafting up a dynamic and interesting menu becomes crucial to reel in more customers.
To craft a perfect menu, you need to analyze it first. This includes understanding what food you serve is most popular, and the frequency and patterns of ordering. For designing a menu, the analysis needs to be a little different for the best restaurant menu ideas. Design pertains to the visual aspect of your menu, and you need to study the demographics of your customers to create one that they enjoy the most.
Most importantly, regularly upgrading your restaurant's menu is linked with an increase in customers as they are more likely to be attracted to seasonal items you may have. Here are a few Restaurant Menu Ideas you can implement to liven up the menu for a better customer experience!
Restaurant Menu Ideas, Types & Designs To Follow: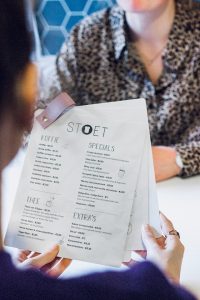 Static Menu: A fixed menu that is the same every day. If you update this, it's most likely that the entire menu will change.
A la Carte Menu: Lets you order individual items. The most common menu type.
Seasonal Menu: Changes with the seasons, either festive or weather
Daily/Weekly Menu: Has a fixed menu for each day, or a fixed rotational menu for each week
Diet-Based Menu: Caters to a particular health menu. For example, Vegan Menu, or uses only natural ingredients in their recipes.
Prix fixe menu: Can be exclusive and high-end, as for a fixed price you can get multi-course meals.
5 Restaurant Menu Ideas You Can Utilize:
1. Your Menu Front-Contenders Must Get a Special Treatment
In every restaurant you visit, there will exist a set of specials that are the most popular, or are your chef's pride. These are the front contenders of your menu and need special treatment. You can highlight them or if you want to take it a step further, and create a different section for them!
Similarly, make these dishes unique and distinctive either in their presentation or style- or any aspect. These standard recipes will be remembered alongside your restaurant menu ideas- so it's essential to bring them up differently- in your menu and while serving!
2.Positioning
A fun fact about menus: customers are more inclined to order the food which is listed on the right side! A good menu has all three- the dish, its description, followed by the name of your restaurant. If your menu has common items, it's okay if you skip the description. But, customers will appreciate a good, witty description that tells them what to expect from the dish a lot.
3. Design to Reflect your Restaurant
If the ambiance and look of your restaurant do not match your menu, a customer will automatically be put off. The design is a visual element, and if utilized correctly has a direct effect on the customer's mind while ordering. How you map out your menu can influence people to order more or less of the same dish!
In fact, menus are now a part of marketing and advertising your establishment. Due to the digitalization of systems, people can easily share their menus online, and many customers can view them without even taking a step into your restaurant. This is exactly why a menu can make or break your establishment.
A few design elements to keep in mind are the logo, colors, interiors, and website of your restaurant, and match these with your menu. They should also be extremely clear to understand, as your hungry customers might get annoyed trying to decipher what exactly to order!
4. Make Pricing Concise
This is one of the most important parts to keep in mind while creating your menu. The base function of a menu is to inform what you offer- and at what price. Being unclear about the price, or not including it altogether is a big put-off for customers. You can mix the low and high-priced menu items while listing out the items. Don't worry if your menu is pricey- people are willing to pay for food that is high-quality and delicious!
5. Try To Make It More Fun!
As mentioned above, your menu is a part of the marketing and advertising of your restaurant. In some cases, a menu can be the first impression of your establishment to many people. That's why you also need to make your menu engaging and powerful enough that it compels people to want to eat at your place!
If you have niche items, you can give some backstory or preparation process of your food. Some restaurant menu ideas are: If you have a basic menu- you can still try to show how the food you offer is better than others with creativity and storytelling. Eating outside is an experience- and apart from your food and interiors, you can use your menu to make it more memorable for your customers!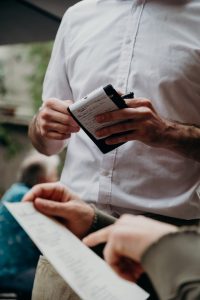 Conclusion
Utilizing these restaurant menu ideas can make the identity of your establishment more unique and create a distinctive brand persona. This is eventually helpful to expand your customer base as well! For more such menu ideas for restaurants, design services, consultancy, and any help, you can reach out to Restaurant.Store to establish your restaurant! You can also shop for the best commercial kitchen equipment that supports your culinary activities to serve the items on your menu.
Check out this blog to find out 5 Tactics you can use to make your Restaurant Business more Sustainable!: https://restaurant.store/create-a-sustainable-restaurant-business/
Moiz October 17, 2022
Features
Drop us message and we'll get back to you.