5 Impressive Types of Restaurant Services to Choose From!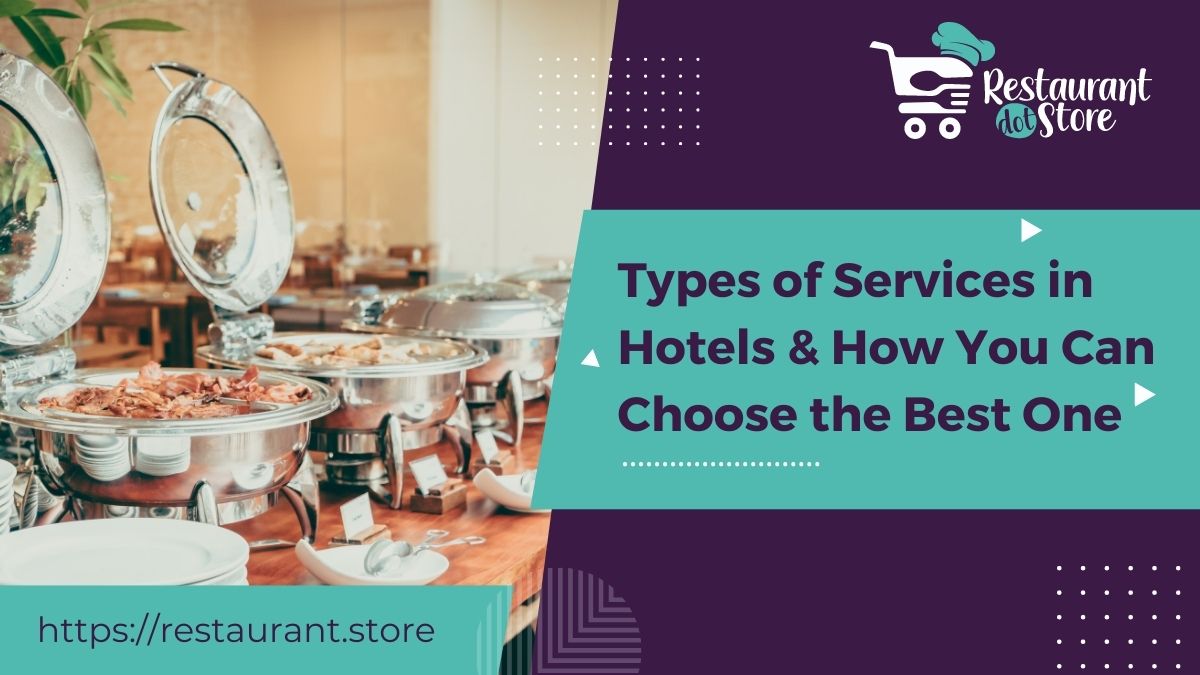 One of the most crucial aspects of a restaurant or food service business is good customer service. It is the only way to retain your current clientele, and also bring in new customers for your hotel. Customer service has many sides to it, and choosing the right type of service in your hotel is one decision you cannot brush over. Different types of restaurant services tie into hospitality, while also relying on the cuisine your restaurant offers. 
If you are a hotel owner, or someone who is venturing into the restaurant business, an unavoidable priority is to study and select an apt restaurant service and model, along with training your employees for superior customer service.
To decide upon a suitable restaurant service type, one must consider all the factors that tie in, including a polished and concise process of ordering, preparing, and serving food, and paying for it for the customer. Listed below are a few popular and workable restaurant models you can choose that best suit your cuisine and restaurant space, and eventually promise a comfortable streamlined experience for your customer.
How to Choose the Best Model From Various Types of Restaurant Services?
1. Table Service Model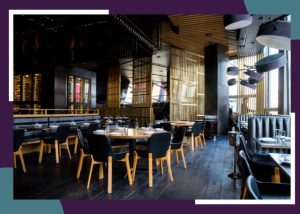 Let's start with the basics. The table service model is the most commonly used service type in the world today. Most hotels and restaurants adopt this, as it's convenient, easy, and has been set as a standard for dining. In this model, a group of people can occupy a table at once, depending on the capacity, and a waiter comes to them and takes their order, and also serves it. Your customers will not be required to stand up during their meal until the end if the payment options are available on the table.
For certain establishments, a reservation aspect also exists, in which you can pre-book a table by calling the restaurant beforehand. The benefits of this model are that it's easy to clean after and keep better track of your customers. It is also less chaotic, as the only people moving around are your restaurant staff and waiters. One disadvantage is the higher cost of labor required to sustain these specific types of restaurant services.
2. Counter Service Model
If you are planning to open a fast-food restaurant or chain, this is the model for you. It's most useful when customers are in a rush and want to eat, well, fast! Most of the restaurant staff for this model operates behind the counter, with hardly one or two people in the seating area. Customers must order, pay and collect their food at the counter itself. These types of restaurant services are good for minimizing labor costs by a margin. If you are opening up a smaller and more casual hotel, this restaurant service model would be favorable for you!
3. All-You-Can-Eat/ Buffet Service Model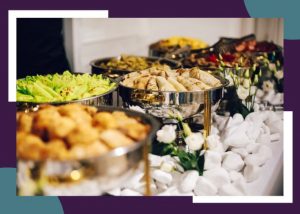 An exclusive service, the all-you-can-eat or buffet system brings the dining experience of your restaurant up a notch. Apart from providing a dynamic service, it also cuts down the labor cost and inventory tracking costs. While these types of restaurant services are advantageous to customers, as a restaurant owner you must carefully consider the food price and build strategies to make sure you do not suffer a loss from this service model.
4. Self-Service Model
Another service to cut down on labor costs, the self-service model encourages your customers to adopt a do-it-yourself experience. While some restaurants feel that this model takes away hospitality from dining outside, many others feel like this model allows a simplified payment process, along with a better track on order accuracy. Despite both arguments, what is sure is that these types of restaurant services would not be feasible for every cuisine.
5. Prix Fixe Service Model
Inspired by France, the Prix Fixe model restaurants have a set fixed menu for every day, which only includes a specific number of dishes. In the Indian context, the restaurants that serve 'thalis' fall into this service type. Depending on the seating arrangement and the menu, restaurants of this service type usually rotate their menus either daily or weekly. You might find some that change it monthly as well!
Apart from Thali hotels, fine dining restaurants also use this methodology, for their multi-course, but fixed menus. Keep in mind that the food quality and taste of your restaurant must be impeccable if you adopt these types of restaurant services, as the same food items and menu frequently will demand perfection.
Conclusion
After browsing through these specific types of restaurant services, I am sure you must have resonated with at least one that would be suitable for your establishment. The limitations don't end here, as you can mix one or more service models to create a hybrid service type as well!
After all, what matters most is excellent customer service that goes along with high-quality food and a great ambiance. Keeping in mind these factors, you can select the aptest restaurant service model for you! Apart from service types, your restaurant also requires the aptest equipment that can assist in preparing and cooking your menu items. For such highly efficient commercial equipment, visit Restaurant.Store, and elevate the kitchen of your dream restaurant!
Moiz October 6, 2022
Features
Drop us message and we'll get back to you.