Helpful And Complete Commercial Dishwasher Buying Guide 2023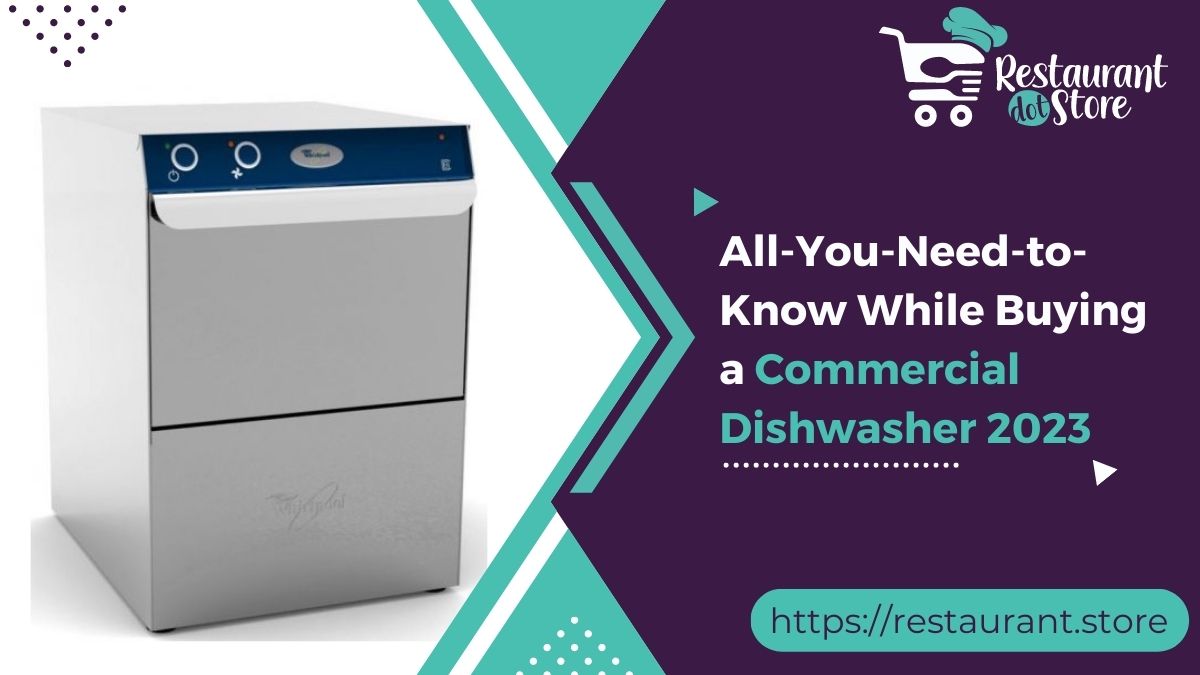 One of the less celebrated but extremely essential aspects of running a food service business is dishwashing! Having an able commercial dishwasher that keeps your utensils clean and squeaky is important for the hygiene and survival of your business. Many times the cleanliness of your restaurant is what can be the downfall of your establishment, no matter the quality of the food.
That's why you need to carefully choose the best dishwasher that suits your menu, and the type of restaurant or cafe. Most importantly, a commercial dishwasher vastly saves time and effort by mass washing a large number of utensils at a time! Lucky for you, we have compiled everything there is to know about commercial dishwashers in this blog.
From the types of industrial dishwashers to other accessories and parts you need to look for, here is a comprehensive guide to buying a commercial dishwasher!
Commercial Dishwasher Types: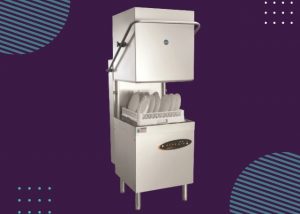 1. Door Type/ Rack Dishwasher
These are simple types of dishwashers. A door or rack type of commercial dishwasher is created to wash dishes and plates. It works simply, there is a door that opens up to a rack, where you can load up dirty plates and dishes. After setting up the instructions, the dishwasher cleans the same plates. The capacity of this commercial dishwasher can range from anything from 30 to 70 plates at a time.
Usually, a door and rack type of dishwasher is compact and won't take up too much space in your commercial kitchen. If you own a restaurant where you utilize a sufficient amount of plates, this dishwasher is an excellent choice. Do keep in mind to look out for more features such as high and low-temperature options while selecting.
2. Undercounter Dishwasher
This is a great option for a commercial dishwasher for compact kitchen spaces. With its practical location, it fits under your counter as the name suggests. It's good for repetitive cleaning while you cook and serve. On average, an under-counter dishwasher can clean between 20 to 60 dishes. They resemble a door and rack type of dishwasher. Do look for temperature options before purchasing one.
3. Conveyor Dishwasher
For a big-scale dishwasher, conveyor dishwashers are your answer. These have a huge capacity and processing power due to their sheer size and can handle close to 1000 utensils per day. For a high-volume establishment, this commercial dishwasher is the best bet! Like the other 2 dishwashers, these also come in both high and low-temperature settings. Look out for a stainless steel body while purchasing one.
4. Pot Washer
While you can clean other cooking utensils in a normal dishwasher at times, a pot washer is specially designed to clean pots and pans along with other types of tools used while cooking. These are usually tall, to accommodate large and medium-sized cooking utensils. They also are great for cleaning stubborn stains and grease while eliminating manual time and effort.
5. Glass Washer
Glasswashers are perfect for cafes and bars. If you have a beverage-heavy menu, your establishment must have a glass washer. Several times, these are also designed in an under-counter manner, which is highly convenient and practical, especially for bars. These make your life easier to clean several glasses at once.
Commercial Dishwasher Accessories & Tools to Look For!
1. Water Station with Rinser:
For countertop options, a water station with a rinser is an excellent choice for your commercial kitchen. A glass rinser, dual rinser, and jar rinser are other handy options you can purchase for your kitchen.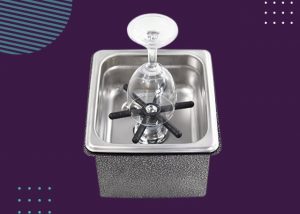 2. Faucets:
While dishwashers are helpful, an able sink with a working and practical faucet is an absolute must in any kitchen. 2 different types of faucets you can choose from are sensor and wok faucets.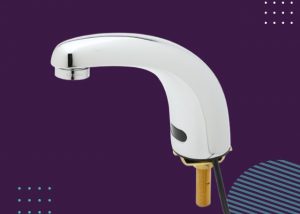 3. Pre-Rinse Unit:
A pre-rinse unit comprises a pipe and jet which sprays out water at a particular pressure. With this pressure, you can rinse out the most stubborn stains and grease on your utensils before loading them into a commercial dishwasher or its variants. Many times a wall-mounted faucet is available with a pre-rinse unit.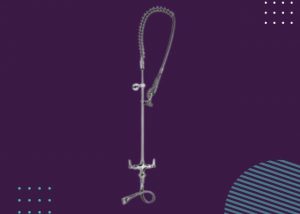 4. Grease Trap:
For a dishwasher, a grease trap is a device that collects all of the greases from the plates so that cleaner wastewater enters the sewage. These usually come in 3 sizes- big, medium, and small. Based on your capacity, select the one which is the best for you!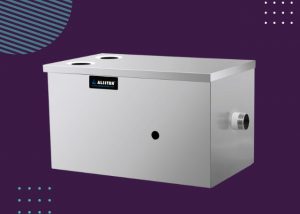 Conclusion:
While purchasing a commercial dishwasher might be a little heavy on the pockets, it is a great investment to make in the long run for your restaurant. Some other accessories you can consider for dishwashing tools include Perforated Racks for drying, a Pot Sink with Splash-Back, and Landing Tables! For Commercial dishwashers and other Commercial restaurant equipment, check out Restaurant.Store!
Moiz December 29, 2022
Features
Drop us message and we'll get back to you.