6 Steps to Set Up a Ghost Restaurant that's Always Busy!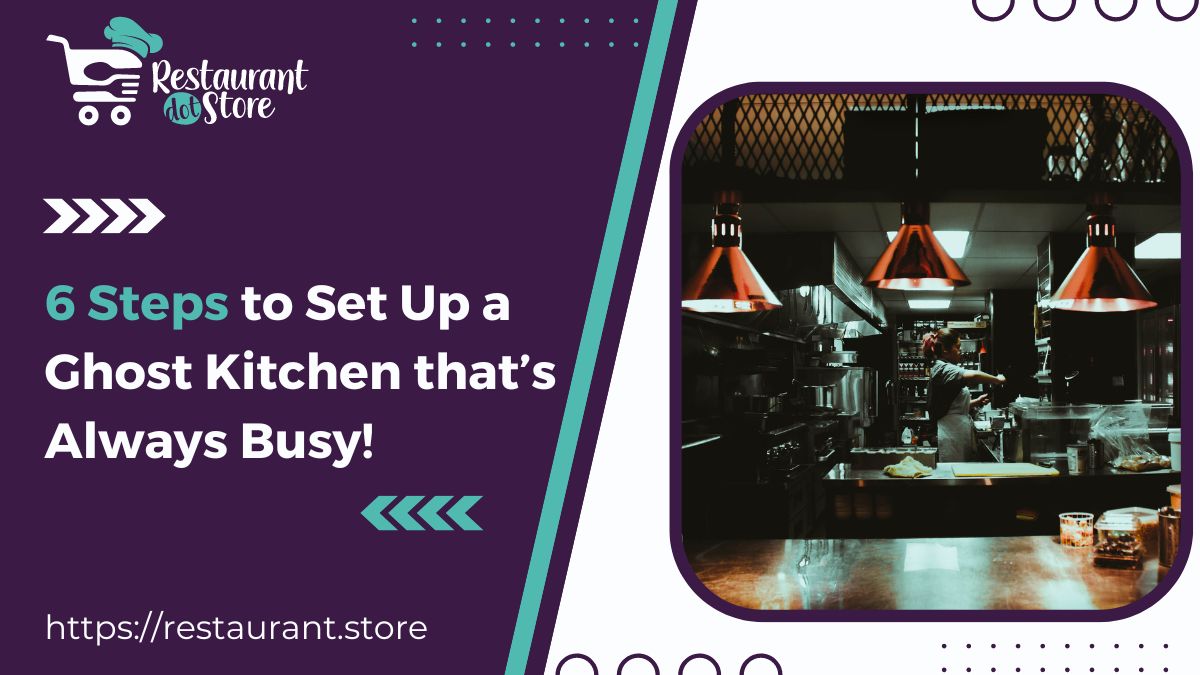 It's estimated that home delivery will make up 50% of the revenue earned in the food service industry in the next 10 years. With the pandemic, and the general evolution of technology, delivery apps, and integration, it's safe to assume most restaurants with a dine-in option are now also extending their food through a home-delivery path.
With the boom of bringing outside food to your house, ghost kitchens also boomed.
What is a Ghost Kitchen/ Ghost Restaurant?
While the terms overlap each other, a ghost kitchen or ghost restaurant is almost identical to a cloud kitchen. In fact, we can also consider cloud kitchens and delivery kitchens as 2 branches under the ghost kitchen umbrella. Both are types of ghost kitchens, but the main principle of both these services differ based on the number of brands or restaurants that are a part of the primary ghost kitchen.
The common attribute is that they operate at a physical location, where they prepare the food and deliver it, but do not offer any dine-in services. You can't sit at a physical location to eat their food. This model is also known as a dark kitchen in some situations. Ghost kitchens became widely popular due to many reasons- and the appearance and frequent usage of delivery apps are primary.
While the model may be sought after, it's actually pretty expensive to set up a ghost kitchen. This is why they often look to partnering up with third-party delivery apps. This may seem like a shortcoming, but third-party apps are a great way to increase awareness of your ghost kitchen brand- especially if you are just starting out.
Besides, you can also open a ghost kitchen for an already existing restaurant! There are also many other advantages to adopting a ghost kitchen concept for your establishment such as:
Low Operating Costs
Laser-Focus on Food
Streamlined Customer Data
Easy Expansion
To read about the advantages of a cloud or ghost restaurant/kitchen in detail, check out this blog!
One of the biggest gains of launching a ghost restaurant is that it allows you to increase revenue at a comparatively lower investment. Here are the prerequisites and steps to successfully launch your own ghost kitchen concept and enterprise!
6 Steps to Set Up a Busy & Hustling Ghost Kitchen/Ghost Restaurant
1. Define a Concept & Draft a Menu
The first and foremost step to set up a ghost kitchen or ghost restaurant is to come up with an appealing concept and subsequently a menu as well. You can select popular food items if you want to provide comfort food or regularly ordered delicacies. If you want to serve a speciality, there are many fusion foods you can try out including mixing food items from the same or different cuisines.
But do keep in mind that the food you will be preparing will go out for delivery. Make sure you plan your ghost kitchen's menu accordingly!
Read this blog for Popular Restaurant Menu Ideas!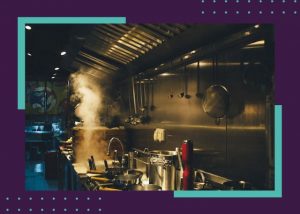 2. Map Out a Business Plan
Every restaurant needs a workable business plan- no matter if your ghost kitchen falls under the cloud or delivery line. This plan should entail the chronological steps you have to take to get funding, finances, and a complete blueprint of how your front & back-end operations will work. Here is one more aspect the business plan of a ghost kitchen can't do without:
The strategy to sketch for your plan will dictate how your menu will reach your customers. The two models you can choose from are- customer pick-up and home-delivery services.
You can choose customer pick-up services for your ghost kitchen or ghost restaurant if you wish to save on costs. However, there are many advantages to picking out a delivery service model.
In this, you can either source third-party help for delivery, or have in-house partners. You can also use multiple platforms for delivery. For example, Zomato and Swiggy are popular third-party delivery apps that can also help promote your ghost restaurant!
3. Choose a Convenient Location
The location of your ghost kitchen will count on its concept and menu. You should operate out of an area that is convenient to reach your customers as well. In some cases, many owners also operate their ghost kitchen in a dine-out restaurant kitchen, which saves the cost of added resources, space, and even staff.
The bottom line is, as the space and extra cost for the ambiance of the dining area are eliminated, you can invest more in your kitchen space for the best food results! Make sure you select efficient kitchen equipment that assists the demand and quality of your ghost kitchen menu.
4. Get all Required Licenses & Permits
Once you have your menu, location, and business plan in the works, the next step is to get the legal front of your ghost kitchen sorted. As any ghost kitchen exists and acts from a physical location, there are a few licenses and permits you will need to acquire along with fulfilling restaurant regulations of health and safety.
Compulsory licenses and permits to start a ghost kitchen are FSSAI, GST, Health / Trade, Fire & Safety, and Shop & Establishment.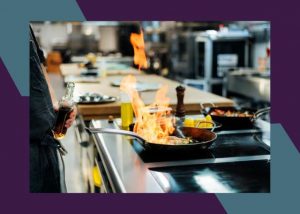 5. Hire Able Staff & Get Trusty Suppliers
Operating a ghost kitchen does not mean your workers are ghosts! You will need a high-functioning staff based on your cuisine and demand. But luckily, your establishment will need a lesser number of workers with the elimination of waiters or people on the counter. This increases the laser focus on cooking and packing as well. Make sure the staff you hire are well-versed in running your ghost kitchen as smoothly as possible.
Another step to take is to employ trustee suppliers and sources for your ingredients as well. Look around for suppliers that offer the best possible value and give discounts on bulk orders.
6. Spread the Word!
The last thing left to do is to market your ghost kitchen so that it stands out and attracts more customers! Along with a business plan, it's equally important to chalk out a marketing strategy- one that aligns with your ghost kitchen or ghost restaurant. Your activities must also be prevalent online- especially if your delivery method is online!
Set up a professional website, and build a powerful social media presence that will compel others to order from your ghost kitchen. You can also add promotions via popular third-party delivery apps for more awareness.
Conclusion
By following these steps, you can easily launch your own successful ghost kitchen/ghost restaurant! The ghost kitchen concept is still an upcoming trend, but it is expected to boost immensely in the coming decade, and if executed properly, can help you earn immensely.
Along with these steps, make sure your ghost kitchen is furnished with the latest technology and able equipment. These are your chef's support system and Restaurant.Store understands that better than no one else! You can build a perfect kitchen with us right away!
To read about how to adopt sustainable practices in your restaurant, read this blog!
Moiz October 24, 2022
Features
Drop us message and we'll get back to you.