How to Brand a Restaurant: Restaurant Branding Best Ideas 2023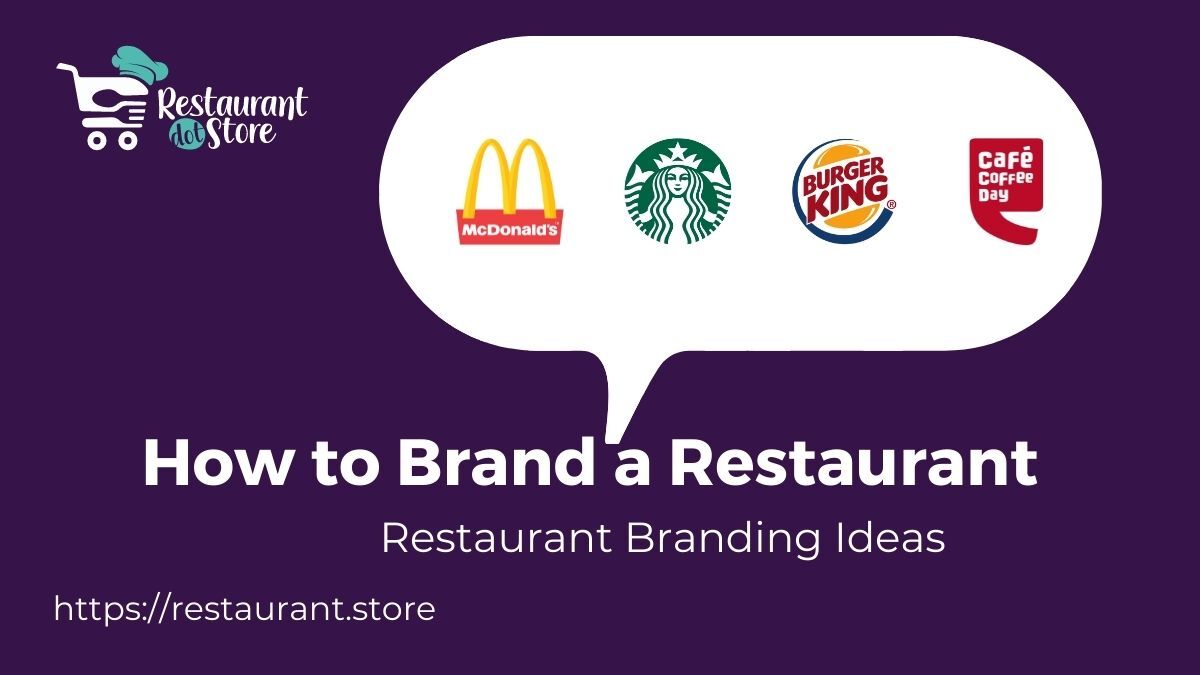 Have you started a new restaurant? Or are you running a restaurant for several months/years? You can be any of these two but one thing that both of these restaurateurs need is to brand their restaurants. Restaurant branding is one of the strategic decisions that can have an extreme effect on your restaurant's success.
Restaurant branding involves every such activity & campaign that influences the way diners perceive your restaurant's identity when they visit your restaurant as well as when they see your restaurant online. Right from your logo, your online presence, your restaurant's ambiance, your packaging, staff's attire, and much more; everything falls under restaurant branding.
Your restaurant's brand identity should resonate with your ideal customers. For instance, if your target audience is a niche group of people who belong to an upper class i.e. rich people, you serving authentic Indian & International cuisine with amazing taste & service is not enough. The brand identity of your restaurant should resonate with the target audience. Your website, brand logo, tagline, the vibe of your restaurant, etc.
In this blog, I am going to offer you a few restaurant branding ideas that will surely help you convey your brand message effectively and gain more loyal customers.
5 Restaurant Branding Steps
1. Goal of Restaurant Branding
The ultimate goal of every restaurant branding activity is to uplift the restaurant's image and experience a hike in the profits graph. But there are many other important restaurant branding goals as well and one of such is gaining more franchise offers. If you wish your restaurant to turn into a brand that everyone wishes to run a franchise of, a strong branding game is very important.
Define a set of restaurant branding goals and jort down the objective of each goal. This helps in designing the right path for your restaurant's branding journey. You can also quantify the goals to make it more clear and have a more focused branding plan for your restaurant.
2. Logo & Slogan
First thing first. To allow your audience to distinguish you from your competitors, you must offer them something that they will remember you for. In branding, a logo and slogan play important roles.
A logo ideally represents the business structure or conveys the brand message in a visual format. That is the role of a brand slogan as well. While designing your logo, make sure it looks decent, easy to understand, don't complicate unnecessarily, and use the styling that will suit your restaurant's brand image.
While writing your brand's slogan, make sure that the brand message is passed aptly. You can pass the message in a witty way, in a simple way, or also with 4-5 words that rhyme! A slogan has to be catchy and avoid using words that are difficult to read or understand.
3. Look & Feel of Restaurant
The ambiance, the decor, the vibe your restaurant is passing; everything plays an important role in branding. For instance, if you are trying to establish a restaurant brand that indicates royalness and you have an ordinary ambiance or a poor service where waiters are running in a rush to serve customers, there is a mismatch! Hence, look & feel is very important. Excellent customer service is also an important factor in this.
When I say look & feel, I don't only mean the actual look & feel. I am also pointing out the online look & feel importance. When any customer searches for your restaurant on Google or any social media platform, the look & feel should resonate with virtual presence as well. Right from the website to social media accounts, try to match the look & feel.
4. Packaging & Merchandising
This is extremely important! This is an excellent way to keep reminding the customers of your brand. If you look at Starbucks or McDonald's, their employees are always wearing uniforms with the brand logo & slogan on them. Knowingly or unknowingly, you are allowing customers to remember you as a brand. You can also use the brand identities on food packaging, table cloths, accessories, etc.
5. Branding Campaigns
Performing branding campaigns is one of the most important processes. To increase your restaurant's brand awareness, you can organize different events, participate in events, offer discounts, organize competitions, organize online events, offer giveaways, and much more.
These campaigns will help your brand gain visibility online as well as offline. There are numerous ways you can conduct different restaurant branding campaigns.
Conclusion
Restaurant branding is crucial for every restaurant but it is extremely difficult to manage everything in-house. Asking experts to look after the restaurant branding campaigns is a good option. At Restaurant.Store, we not only offer a wide range of commercial kitchen equipment online but also offer informational blogs to help out restaurant owners like you.
Moiz April 20, 2022
Features
Drop us message and we'll get back to you.