South Indian Cuisine Restaurant: 6 Important Equipment You Need!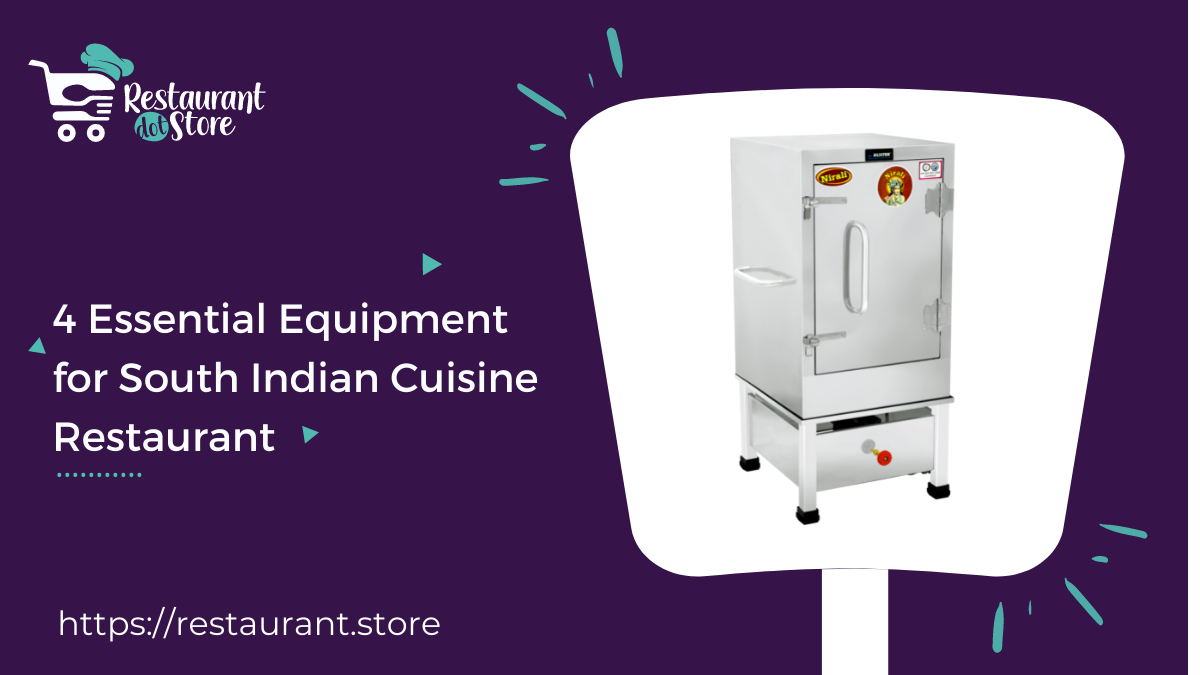 India, a country of foodies! When it comes to food, we have a varied culture or should we say food is an essential part of our culture! Every state has its own specialities and mouth-watering cuisines. Can you guess which South Indian Cuisine Restaurant is preferred most in all over India for breakfast & brunch? Yup, you guessed it right! South Indian cuisine!
Idli, Dosa, Medu Vada, Utappam, Upma, and the list goes on. The tangy flavor or Sambar and spiciness of Chutneys with soft Idlis or crispy Vadas is enough to melt anyone's heart! One of the most promising cuisines in India is South Indian cuisine! It would be safe to state that starting a South Indian restaurant has a better probability of success than any other cuisine.
Have a plan in mind for starting your own South Indian restaurant? You stopped by the right place! Doing some study before you jump into the business is a done thing. Let us help you with all the essential equipment that your commercial kitchen must have for delivering every South Indian item. Yes, you need a lot more equipment than stainless steel idli makers.
6 Essential Equipment for South Indian Cuisine Restaurant
1. Wet Grinder-
Most of the South Indian cuisine requires batter for Idlis, Dosa, Appe, Utappam, etc. The secret of the quality of each Udipi item depends a lot on the consistency of the batter. A commercial wet grinder perfect for getting a smooth batter is a must-have. You can find a wide array of Commercial wet grinders ranging from different capacities, power, and body metals. You can either get a commercial wet grinder with a coconut scraper or without one.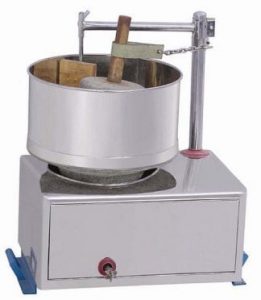 2. Stainless Steel Idli Maker
Commercial Idli Steamer is one of the most vital equipments for South Indian restaurants since many items are prepared by steaming instead of frying. Various types of idlis are made with various ingredients requiring different consistencies and steaming temperatures. Having a commercial stainless steel idli steamer can help a lot to deliver your orders quickly.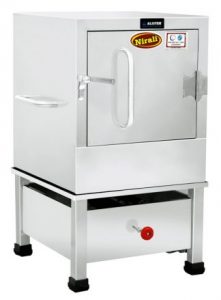 3. Dosa Bhatti
A commercial Dosa Bhatti can be used to prepare various items like different types of Dosas, Uthappams, Chapatis, Parathas, etc.
Make sure you get a commercial Dosa Bhatti with stainless steel body and use LPG for perfect preparation as well as durability. We recommend buying a Bhatti with 3 or more gas range burners for bulk preparation.
4. Bain Marie
Imagine serving hot Idlis & Dosas with cold Sambar! Nah! Some things are served better hot. To keep your Sambar fresh and hot for the whole time is possible only with a stainless steel Bain Marie. The electric Bain Marie with high efficiency and accurate temperature control is all you need. Depending on your daily production, you can order a stainless steel bain Marie with a capacity of 6 liters to 20 liters with 3 to 5 pans.
5. Dish Was Equipment-
With a heavy amount of orders, there arises a question of heavy dishwashing. Did you know that a systematic dishwashing setup can save you hours of dishwashing and help you in cost reduction. Wonder how dishwashing equipment can help you in cost saving? A commercial dishwashing setup can save you hours as well as enable reutilizing utensils.
6. Cooking Equipment-
Forgetting something? What are you going to cook the food on? What you need is an advanced and latest features-based cooking range. For large-scale restaurants, you can go with the Four Burner Gas Range Prima Plus 900 costing ₹175,000. For small-scale South Indian restaurants, you can opt for Four Burner Gas Range with Splashback costing ₹36,000.
Conclusion
If you are looking for commercial kitchen equipment for your South Indian Restaurant, you can explore a wide range of advanced equipment on Restaurant.Store. Restaurant.Store offers equipment by various renowned brands and ships all over India. You can also rely on the online store for an expert consultation, kitchen design layout assistance, marketing guide, AMC services, etc. Click here to know more.
Moiz January 25, 2022
Features
Drop us message and we'll get back to you.