How to Start a Cafe or Coffee Shop in 10 Easy Steps!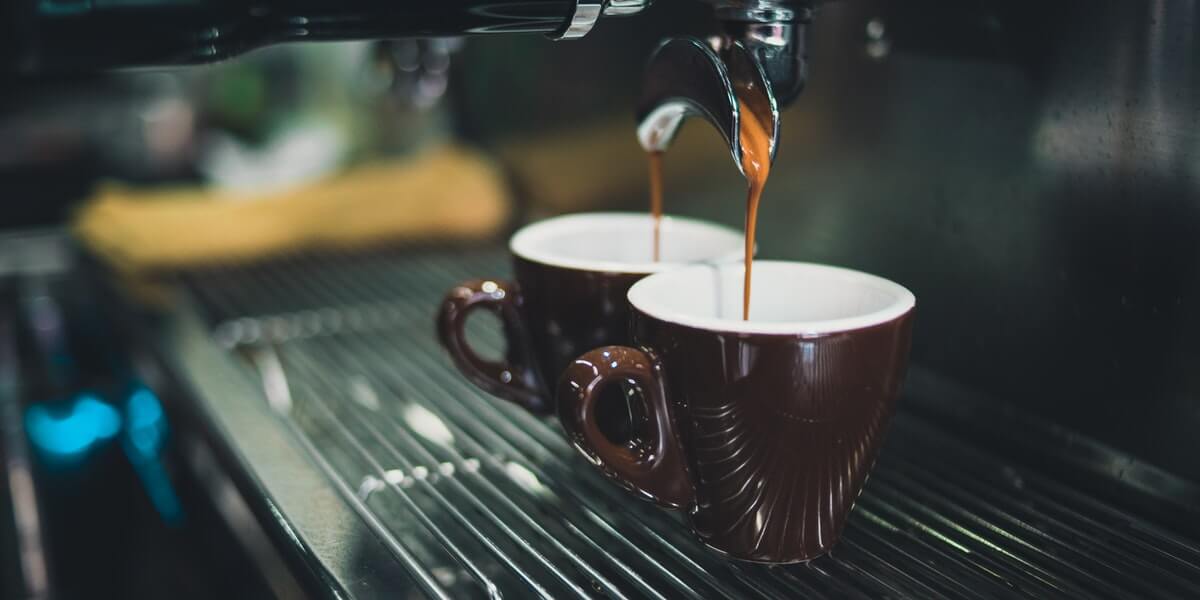 So you've decided to start a cafe or coffee shop, but it's not as easy as brewing coffee and opening your doors for business. That being said, it is a highly rewarding experience, one where you will be responsible for some brightened-up mornings, where friends and family will have conversations over some freshly brewed coffee, and meetings will feel even more joyful!
But first, you need to know everything there is to know about opening a coffee shop efficiently, which is why this blog is the perfect fit for you!
Let's start:
5 Best Things to Consider Before opening a coffee shop
1. First things first- Research, Research, Research!
Remember, to start a cafe or coffee shop, it takes a lot of time and money which is why it is crucial for you to spend some time understanding what is needed to run a profitable cafe. Here is what you can do:
Reach out to business owners and learn about their experiences, this includes information such as what has worked for them and what hasn't. You can do this by visiting a lot of coffee shops to determine what your business should be doing.
Consider from the other businesses what you want to take and what you want to do differently from them.
Study your target audience/marker- Who are they? What are their needs? How is the demand? What time of day works best for coffee shops?
All this will help you figure out the business plan, create a menu, and also the prices you are going to keep for your items!
2. Select a Concept & Finalize Your Vision
The next step is deciding what the concept of your coffee shop is going to be. The concept is the theme you want your coffee shop to be in and if done right can help give you a competitive edge over your competitors.
The concept of your coffee shop includes:
The name of your cafe
How it will look i.e style of decor
Who is your target audience
What your menu will look like
How much are individuals willing to pay for coffee?
Do you want to provide food or not?
Is the coffee service going to be dine-in or to go?
Having a well-thought-out concept will help set up and start a cafe or coffee shop in the most efficient and successful way possible.
Read our next blog to find out more on how to decide the design layout of your cafe!
3. Building a Full-Proof Business Plan
A business plan is critical to know the kind of direction your business will take, and is required for any foodservice business that wants to succeed. Your business plan will help you make some really important decisions such as:
Finalize a concept for your cafe
Plan ownership/partnership
List your competitors and how you will stand out
Understand your finances
Create a great menu
That being said, your business plan should include the following elements to start a cafe or coffee shop:
A summary of what your business stands for i.e the mission and vision statement, and how you plan on standing out.
An analysis of your local market from customers to competitors
Staff requirements i.e how many people are you going to hire and what you plan on doing yourself.
A marketing plan that mentions the way you are going to get the word out by promotions, social media, print banners, brochures, etc.
How much investment do you need to do initially and how are you going to obtain it.
Projections of finances such as profit and loss as well as cash flow.
Selection of location and decide if the property is going to be rented/leased or owned.
Sure, we know that's a lot to think about but if these aspects are carefully thought about, it could be the winning factor for a cafe business.
4. Finding the Ideal Location
Finding the most ideal location is one of the most exhausting parts to start a cafe or coffee shop and it is absolutely essential.
There are three aspects that you need to consider when choosing a location for your cafe:
A. Foot Traffic and Target Audience
You need to pay close attention to how many people are moving around on foot, or how many are searching for a parking space, are there more people on the way to work or when they are meeting friends? Your concept could be a huge factor to decide your location.
It is always best to find out what makes your target audience in that area tick! Another important thing to consider is are there other coffee shops or similar businesses in close proximity to where you plan on setting up your cafe?
It's also highly critical to understand the terms and conditions of the rental lease as this will majorly impact the resale value and profitability of your business down the road.
Don't sign anything until you have a legal advisor to guide you through it.
B. Accessibility
When it comes to accessibility you want there to be enough clear walkways and parking space i.e the location needs to be easily accessible from the road. This will also help you ensure that when you start a cafe or coffee shop, you receive a good amount of direct walk-in footfalls.
C. Visibility
Make sure that whether you have a signboard for your cafe or a banner it should be highly visible to people from the street and sidewalk. Also, set up a Google My Business account so individuals are easily able to find your coffee shops location.
5. Get Your Permits and Licenses
In order to start a cafe or coffee shop, you need to first ensure you have the permits and licenses from your local government to start selling to the general public. Also, keep in mind that your permits and licenses will take time and the waiting process may be longer, so plan ahead.
6. Looking for Reliable and Best Suppliers
It's very necessary to find suppliers that are good and reliable for the success of any business. Some of the most major suppliers you will require for your cafe are coffee, milk, sugar, fresh produce, bread, groceries etc. You will also need crockery such as cups (both paper and porcelain), stirrers, teapots, syrups, napkins/tissues.
It is best if you curate a list of all the supplies you need to ensure you do not miss out on anything. This will help you be prepared for anything and be on your way to finding suppliers that provide these items at the best cost, and the highest-quality materials as well as share your business ideology.
7. Order Equipment for Your Coffee Shop
Supplies and equipment are everything to start a cafe or coffee shop. Remember good equipment is an investment and can help you fulfill orders sooner, something that is very important in a business.
Here we give you a quick overview of the equipment you will need to start a cafe or coffee shop:
Coffee Grinder
Blenders
Espresso Machine
Stirrers
Coffee Brewers
Hot Water dispenser
Milk Foamer
Frother
Ice-Machine
Reach-in Refrigerator
Tea and Coffee Mugs
Disposable Crockery
Measuring cups
Thermometer
Other meal preparation supplies
Stay Tuned for Our Coffee Shop Equipment Coming Soon!
8. Decide the Design Layout of your Cafe
Creating a proper front-of-house and back-of-house is essential to maintain the efficiency of operations as well as attract customers.
When designing your front of the house, it is very important you consider the kind of atmosphere you want to build- do you want to offer privacy to appeal to individuals who want to carry out work meetings or do you want to create an open-house atmosphere that feels friendly and modern. Also, keep in mind other aspects such as space, colors and style of furniture you want to use.
On the other hand, back-of-house in a coffee shop should be catered more towards creating efficiency in the order flow. For this, you need to decide how many stations you will keep and how you will fulfill orders smoothly. This order flow will be as follows: First food/coffee order is being taken, then prepared, then served and finally the equipment will be cleaned.
9. Hire Proficient Staff
If there is one thing that is absolutely crucial to start a cafe or coffee shop that is successful. It needs to have excellent customer service and the ability to create a friendly atmosphere, which is why you need to be selective when it comes to hiring individuals for the role.
Another thing that you need to consider is whether you want to train individuals or hire already experienced baristas.
It is always best to train your employees on how to make each beverage correctly, but it is also important that they have the know-how of each coffee and its flavor. This is because some customers are interested in knowing about the coffee selection before making a choice and your staff should be able to answer and make suggestions that please the customer.
10. Promote Your Cafe
It's always best to start promoting your cafe months or weeks before you plan on opening it. Social media is a great word of mouth, so you could use it to inform individuals about your cafe concept, make announcements and more. It's no surprise that Instagram has become the hub and the most popular platform for cafes. Also, ensure that you are on Google Maps so you show up on local searches.
Your promotional materials need to be interactive, engaging as well as personal to encourage shares as well as engagement. You can also ask your customers to follow your page for updates and freebies when they come to the cafe.
Opening Your Cafe (the Launch)
Your launch day will be the most exciting part of the whole planning and execution process and will mark the beginning of your incredible cafe journey. It is here that you need to start building the most long-lasting relationships with customers that visit. For a grand opening of your cafe make sure you start planning early and ensure you have all the staff and no other local event crashes with your date.
Also, do consider having a soft opening/launch, this is a great way to test your staff and workflow/order flow. This helps you to rule out any issues that could happen ahead of time and fix them. You can carry out this soft launch by inviting close friends, family and business associates.
Conclusion:
Opening your own coffee shop is such a wonderful opportunity to be your own boss, achieve profits and make relationships throughout the community.
The most important thing to keep in mind when you want to start a cafe or coffee shop is to stay efficient, organized and to follow the business plan religiously.
We hope this blog has helped you familiarize yourself with everything you need to know on how to start a cafe or coffee shop.
Moiz February 8, 2021
Features
Drop us message and we'll get back to you.