How to Open a Pizza Shop in 7 Easy Steps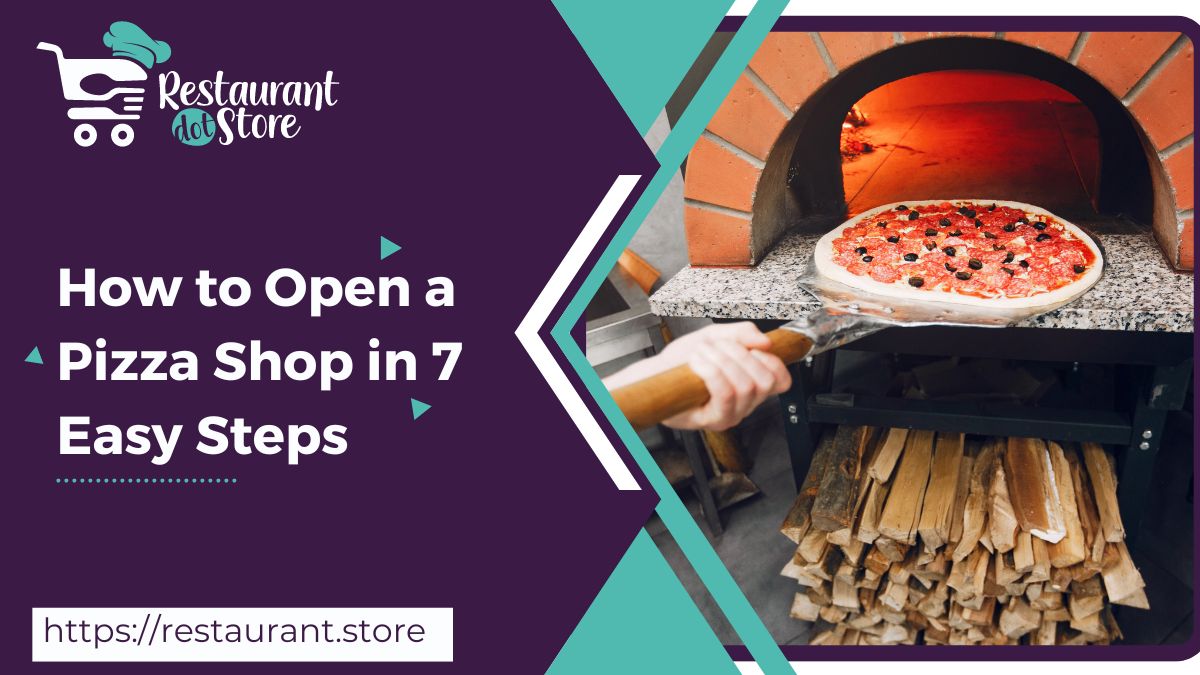 "Exercise? I heard 'extra slice'!"
I believe this is the favorite quote of every Pizza Lover. Pizza, an Italian food item, is immensely popular all around the world. Though Pizza is considered a fast food item, it is one of the healthiest fast food items.
"The first known documentation of the word "pizza" is from 997 C.E." https://www.eatthis.com/pizza-facts/
Now that you have landed on this page, I believe you have already identified the craze for pizza in India & that's why you're looking for answers to 'how to open a pizza shop in India'. Before we start with the pizza business plan, let's check out why the pizza business plan is the best business idea right now.
As per the news, India's pizza market had grown to more than US$1.5 billion by the end of the year 2019. (Source: https://www.scmp.com/week-asia/lifestyle-culture/article/3154180/india-likes-dominos-its-street-pizzas-win-hearts) Last year's market for Indian street pizzas (not under famous brands like Dominos & Pizza Hut) had grown to US$1.30 billion. This has happened due to the Indianized Pizza Innovations!
So yes, your idea of starting a pizza business in India falls under good ideas. In this blog, I am going to tell you how to open a pizza shop and business plan customized for the Indian market.
How to Open a Pizza Shop in 7 Easy Steps:
To start a pizza business in India, you can follow these 7 easy steps and turn your idea into a successful business>>
Unique Pizza Recipes
Investor's Pitch
Licenses
Location
Staff
Pizza Equipment List
Branding & Marketing-
1. Unique Pizza Recipes-
The first thing you will need to do is to stand out from every other pizza vendor in your city. Though pizza is an Italian dish, most Indians won't like authentic pizza due to its non-spiciness & bland taste.
A famous study about famous foreign brand McDonald's states that the brand, when entered the Indian market, failed miserably and there 2 main reasons behind the failure- bland burgers + non-veg. McDonald's later studied the Indian market & found out that most of the Indians are pure vegetarians and are fond of spices. That was when McDonald's did a great come-back with Mc Aloo Tikki & other great items with Indian tadkas in it.
You'll find a great fusion of Indian spices & Italian authentic Pizzas in almost every popular pizza brand like Dominos, Pizza Hut, Papa John's, etc. Now, what different can you offer to your customers is the question. Make sure you study the taste of your audience. Since India is a country of foodies, every state & every city is known for unique taste preferences.
For instance, South Indians love tangy flavors whereas Maharashtrians are fond of hot spicy food. If you go to the Northern side of India & you'll find butter in everything you eat. A menu with unique pizza options is a must to attract more customers to your place.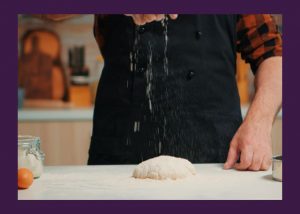 2. Investor's Pitch-
Even if you have a good capital amount for your pizza business in India, having an Investor's pitch ready will pay you well in the future. You can pitch investors on how to open a pizza shop business and thrive it. The first point; unique pizza recipes can add value to your investor's pitch for a pizza business plan in India.
Make sure you convey a compelling story that motivates your investors to focus on your presentation. Not revealing too much is the key! Have homework ready about the potential market, opportunities, challenges, etc. And finally, be precise about the required amount.
3. Licenses-
There are a few licenses every pizza business requires in India. Food Safety and Standards Authority of India (FSSAI), Eating house license, Fire Department, Shops and Establishment Act, Prevention of Food and Adulteration, Shop Establishment License, Local Municipal Authority License, & GST Registration are some important licenses & documents required to open a pizza shop in India.
The usual total of these & other required documents costs somewhere around 50,000-70,000 INR. It is recommended that any business owner must have all the licenses & Government consents cleared by law to avoid any legal penalties.
4. Location-
Now here comes the most difficult part! The way I am answering how to open a pizza shop in India, I can write a big blog on 'where to open a pizza shop in India'! Deciding a location is an important part of the pizza business plan.
If you dig down a bit & research the target market, you will understand how popular pizzas are among youngsters in India. Starting a pizza shop at crowded places like markets, schools, colleges, and corporate hubs is always profitable. Selecting a perfect location for your pizza shop involves an easy commute & quick identification. The crowd should be able to identify your outlet quickly. Make sure you book a big space with ample space for the kitchen & sitting area.
5. Staff-
Hiring professionals is highly recommended. Even though I can make good pizzas at home, I won't start my pizza outlet without hiring professional pizza chefs. You can hire the best staff to prepare dishes, waiters, captains, billing staff, etc. from any renowned resource agency.
6. Pizza Equipment List-
The first equipment we think of when we say pizza is the oven. You can find a step-by-step guide about how to choose the best commercial oven here https://restaurant.store/how-to-choose-the-best-commercial- But running a pizza shop in India needs a lot more than that! Here is the list of some important pizza equipment-

7. Branding & Marketing-
You got to create a brand to make it work & make it successful! Why dream of opening a pizza shop in India when you can open a pizza franchise chain? To fulfill the dream, the first step is to build a brand. Think of a unique name & a tagline that suits your brand story. Have a logo designed by professionals & you can also design merchandise.
You can opt for both; physical marketing campaigns & online marketing campaigns. Having a strong presence online is always recommended as it helps in catching the attention of the entire city & neighborhood.
Final Thoughts:
Many passionate youngsters out there have a question in mind about how to open a pizza shop in India. I hope this blog has provided you with the right pizza business plan. Let me know in the comments section if you have any other great ideas. Meanwhile, you can always check out Restaurant.Store if you need any commercial kitchen equipment or commercial pizza equipment delivered to your doorstep.
Moiz October 10, 2022
Features
Drop us message and we'll get back to you.