Your Ultimate Guide to Hotel Kitchen Equipment: 4 Checklist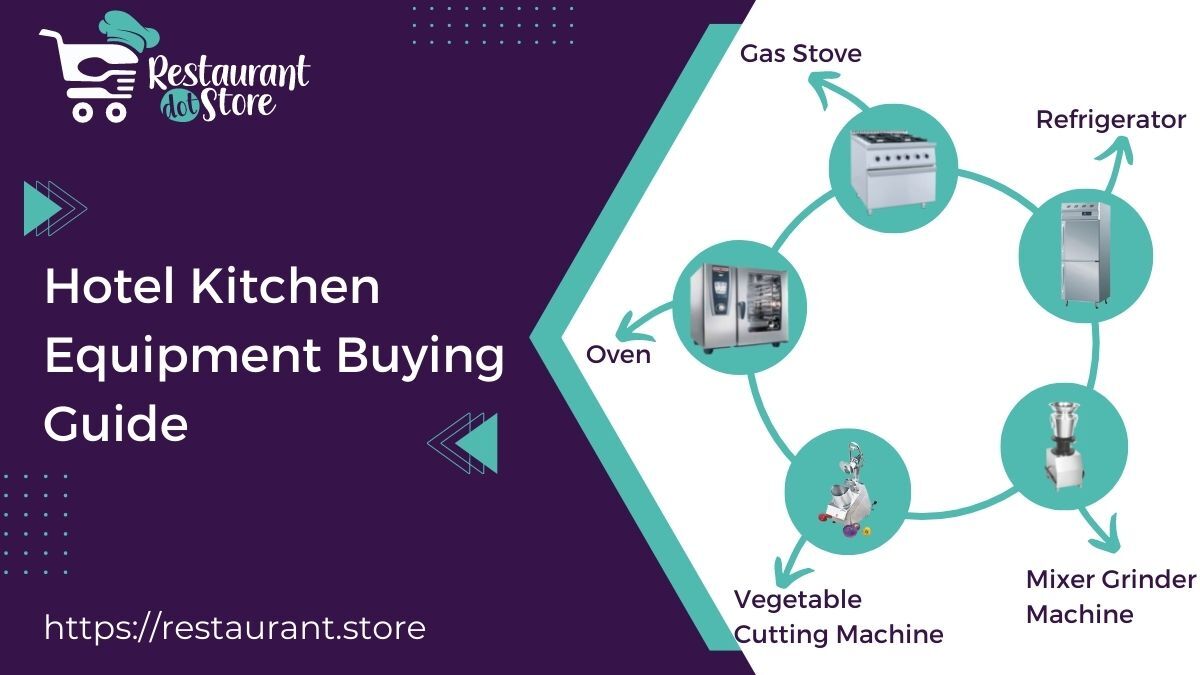 Starting your hotel can be a daunting yet thrilling experience. No matter what cuisine you are serving, preparing a kitchen equipment or Hotel Kitchen Equipment list containing all the necessary machines you will need to prepare, store and serve the food on your menu is the first step. Keep in mind that this list must also reflect the business requirements of your specific restaurant.
Preparing the most adequate list is necessary, as the equipment in your kitchen will dictate how smoothly the staff and chefs in and out of your kitchen will operate.
If you are scared because you don't know what exact type of equipment you will require for your hotel, then you are in the right place. We at Restaurant.Store often get requests to guide newly established hotels to set their kitchen up. This is another reason due to which I decided to write this blog! Compiled below is a complete list of hotel kitchen equipment and items you will need for your restaurant!
A List of All the Hotel Kitchen Equipment You Will Need
Don't forget to take into consideration the culinary aspect of your restaurant while noting down these lists. Depending on what type of restaurant you are starting, you will require specific commercial equipment catering to the preparation of the food cuisine. For example, if you are opening an Italian restaurant, you will require high-quality pizza ovens sustainable for the different types of pizzas you will bake! Much like this, you will need to research the best equipment that will suit the menu of your hotel the best!
Apart from the equipment used for specific cuisines, there also exist many types of common commercial kitchen equipment that are multipurpose in nature. This various equipment can be used for several cooking procedures such as mixing, kneading, chopping, and even heating. Here is a list of such multifaceted commercial kitchen equipment.
1. Cooking/Food Preparation Equipment
A. Commercial Ovens
From Pizza ovens to electric conventions, commercial ovens are widely beneficial in any hotel kitchen. You can expand your cooking options by adding the factor of baking. The commercial ovens at Restaurant.Store are equipped with various features such as auto cooking, auto cleaning, touch screen, and USB memory stick.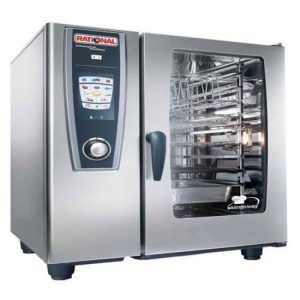 B. Commercial Grills, Fryers, Steamers, and Toasters
As the names suggest, these equipment are useful to heat up and cook the inside and outside of any food dish you prepare. They are also extremely useful for not just one, but multiple cuisine kitchens. From Indian cuisine to fast food to Chinese, this commercial equipment is necessary for any restaurant kitchen. Restaurant.Store has many durable and heat-conducting commercial Grills, Toasters, Steamers, and Fryers you must add to your kitchen equipment collection!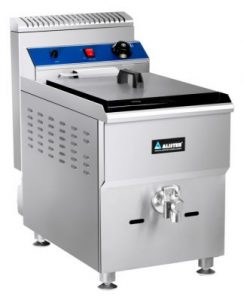 C. Gas Ranges and Burners
It goes without saying that a kitchen does not run without a gas range or burner! While I am sure you already knew you needed this equipment, it is important to select the aptest fit for your hotel kitchen. A few factors to ponder over before choosing gas ranges and burners are- power, size, capacity, and type.
Here are a few questions to ask yourself keeping in mind the cuisine and space of your restaurant kitchen- How efficient is the equipment for the food I will prepare? How much space will it occupy, and will it be convenient to move around it with ease? How many dishes can I prepare on this equipment at once? Is it an electric induction or a gas range and which will benefit my kitchen and menu more?
D. Mixers, Blenders, and Dough Kneaders, and Cutting Machines
Cooking is simply the art of mixing ingredients. No matter what dish you are preparing, it's a high possibility that you will require a commercial mixer and blender in your kitchen. Whether you require advanced equipment or a basic mixer- Restaurant.store has a wide range you can select from!
Almost every cuisine requires a form of dough. Chapatis, pasta, noodles, and bakery items, all need their dough to be kneaded in advance. You can save time by using Dough-kneaders from Restaurant.store which are faster, and more efficient but also give you dough that is as good as hand-kneaded! Apart from this Kitchen Equipment, you should also invest in Vegetable Cutters, as most Indian restaurants have a variety of vegetables on their menu.
2. Storage Equipment
A. Refrigerators & Freezers
Depending on the size of your restaurant, and the amount of food you will need to keep cold or freeze, it's best to invest in commercial refrigerators and freezers based on their capacity, power, and size. Also, look out for the layout of this Kitchen Equipment, and how many compartments, shelves, and sections they have to store different shapes of pots and pans, and even containers with liquid!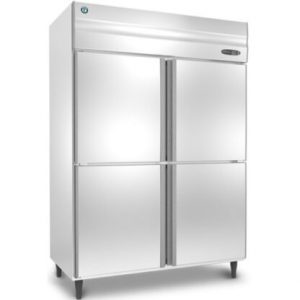 B. Food Warmers
Commercial food warmers are a huge boon to your hotel kitchen equipment. They reduce the food preparation, and serving time and also ensure that it is always hot! However, you must research thoroughly before investing in one. Browse through the extensive range of highly- efficient commercial food warmers on Restaurant.store to find the best fit for your kitchen space.
C. Display Cabinets
Display Cabinets are a wonderful way to enhance the ambiance of your restaurant, and show off your plating skills at the same time! Look for attractive display showcases which are also refrigerated and are well-equipped to hold your food.
D. Water Coolers
Water Coolers are a basic requirement for any restaurant, but are often overlooked. Don't compromise on this essential, and make sure you do thorough research before investing in the perfect one for your kitchen. Be sure to check out the various high-quality water coolers based on their liters and capacity for holding water!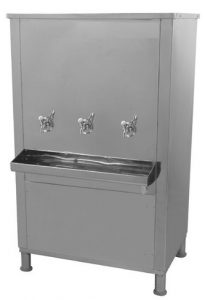 3. Cleaning Equipment
If you have a high capacity in your restaurant, a dishwasher is a must. It will save the time you will utilize in washing your utensils by hand, and is also more thorough. Get the best dishwashers and rinsers for your utensils at Restaurant.Store!
4. Tables, Trolleys, Trays, and Shelves
Apart from cooking, storage, and cleaning equipment, a few other types of items that are a must for the smooth operation of your hotel include trolleys to serve food; tables to set up your kitchen, and storage purposes as well; baskets and trays; and shelves. Find other such miscellaneous hotel kitchen equipment on Restaurant.Store!
Conclusion
Each restaurant has a list of basic types of equipment it requires to run smoothly. Through this list, you can find most of it and continue your research further for specific hotel equipment based on the cuisine of your restaurant. The A to Z list of hotel kitchen equipment mentioned in this blog is all available on Restaurant.Store!
Moiz June 22, 2022
Features
Drop us message and we'll get back to you.