Best 6 Tips to Choose a Commercial Food Warmer for Your Restaurant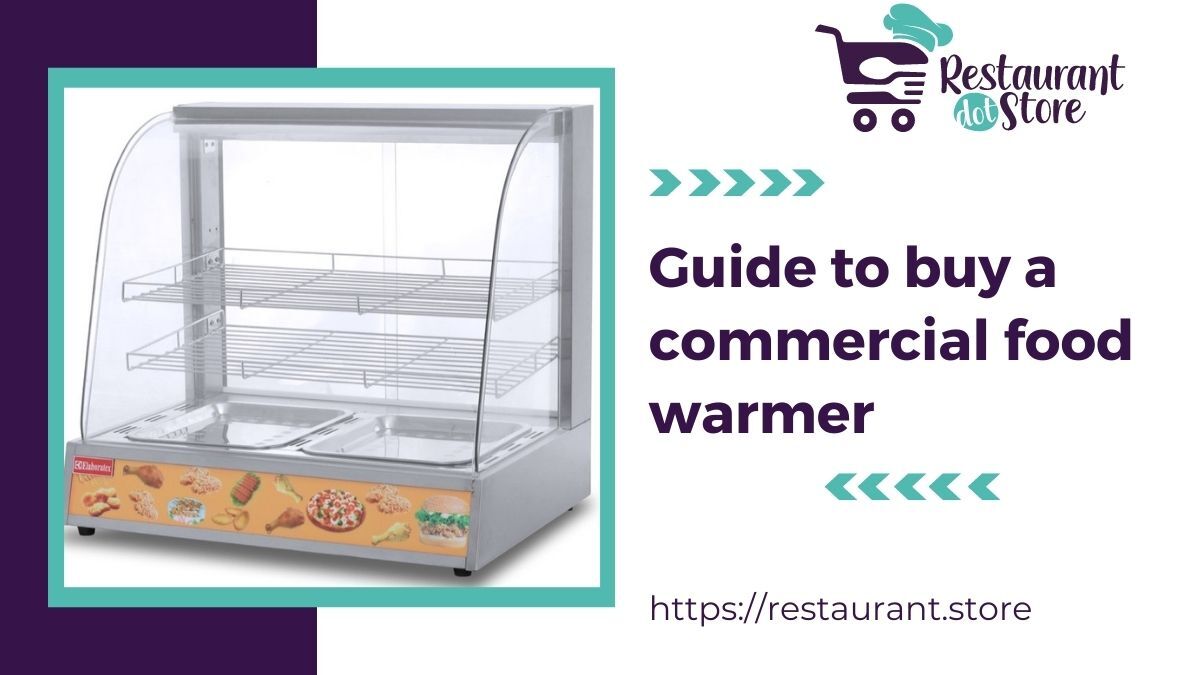 The tastiest food is always served hot. Serving commercial food warmer is a code of excellent customer service, and will leave your customers wanting to visit your restaurant again and again! While you can reheat food that has already been prepared, buying an electric food warmer is an option that could save your time immensely. However, investing in a food commercial heater machine requires thorough research due to the factors that come to play. Here's a thorough guide on how to choose the ideal commercial food warmer
What Exactly Is a Commercial Food Warmer?
Traditionally, a food warmer was a tabletop device used to maintain the temperature of a particular dish. An electrical/ commercial food warmer runs on electricity and is an evolved version of its traditional counterpart. Typically, a commercial food warmer has a certain number of shelves, a glass door, and adjustable temperature settings.
Why Should I Buy a Commercial Food Warmer?
Commercial food warmers are predominantly a machine used to save time and energy. Using these is an extremely efficient method to heat as well as store food. Apart from ensuring that the dishes are at their best temperature, commercial food warmers contribute to a smoother flow of kitchen operations as well as help lessen customers' wait time at your restaurant. Moreover, having commercial food warmers is also a captivating way to display your dishes to elevate the ambiance of your restaurant!
6 Tips to Select the Best Commercial Food Warmer for My Restaurant
Many different types of commercial and electrical food warmers exist in the market today. One must carefully regard various factors according to the food you serve, size and space, and capacity of your restaurant. Below are a few essential pointers to keep in mind while you're in the search for the most suitable warmer for your kitchen!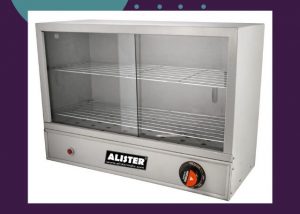 1. Capacity
The first question to ask yourself is- how much capacity will my restaurant need? Analyze your food menu, and take into account common recipes or ingredients which could be stored in the food warmer. The shape of the containers, quantity, and nature of food also come to play during making this decision. There exist different food warmers with different slots and sections. Pans with fractions and round containers are two different ways to hold your food in these warmers.
2. Number of Shelves
In regards to the serving capacity of your restaurant, the number of shelves on a commercial food warmer plays an important role in its selection. A food warmer may have 2 to 5 shelves, and may or may not contain a base as well. Taking into consideration the quantity of the food you will store is an essential part of the process.
3. Location and Space
One of the most important aspects is to consider the size of your restaurant and kitchen. Layout plays a huge role in the perception and experience of a customer. A well-designed layout also ensures smooth mobility and comfortable operations, both inside and outside the kitchen. A commercial food warmer must fit like a glove into your setting, without causing any disruptions. The area it occupies, if it is attached to a wall or movable and the corner it will be placed in are a few factors to be considered.
Along with this, you must also consider the placement of electrical outlets, as the warmer will be plugged into a source to run for the day. Make sure you skim through the product dimensions, along with the material before buying a food warmer!
4. Temperature Range
The temperature range you will require from your commercial food warmer comes solely from the type of food you are serving. For example, Soups, kinds of pasta, and Sauces might need to be stored at different temperatures. Most commercial food warmers usually have a fixed degree of temperature range that they cannot precede or exceed. Make sure the food on your menu fits into this range!
5. Easy to Clean
Regular cleaning and hygiene are the bare minimum requirements in a kitchen. Commercial food warmers keep food hot and thus have a higher chance of eliminating any bacteria. But they need to be cleaned daily, as well as deep cleaned once a week or two. Choosing a model which can be cleaned with ease and speed is essential, as it can eat your time trying to do so otherwise.
6. Quality
Lastly, the quality of your product always has a huge part to play in its utility. Quality guarantees food security and the long-lasting life of your commercial food warmer. Check the certifications of the model, along with the Temperature Accuracy for there to be minimum food wastage, spoilage, and maximum hygiene in your restaurant.
Conclusion
A Commercial or Electrical Food Warmer is a fantastic way to enhance the experience of your restaurant by increasing the ability to serve ever-hot food in a decreased waiting time to your customers! For an expanded list of models, browse through our recommended and high-functioning range of commercial food warmers at Restaurant.Store!
Moiz June 8, 2022
Features
Drop us message and we'll get back to you.