Guide To Start A Food Truck Business In 7 Easy Steps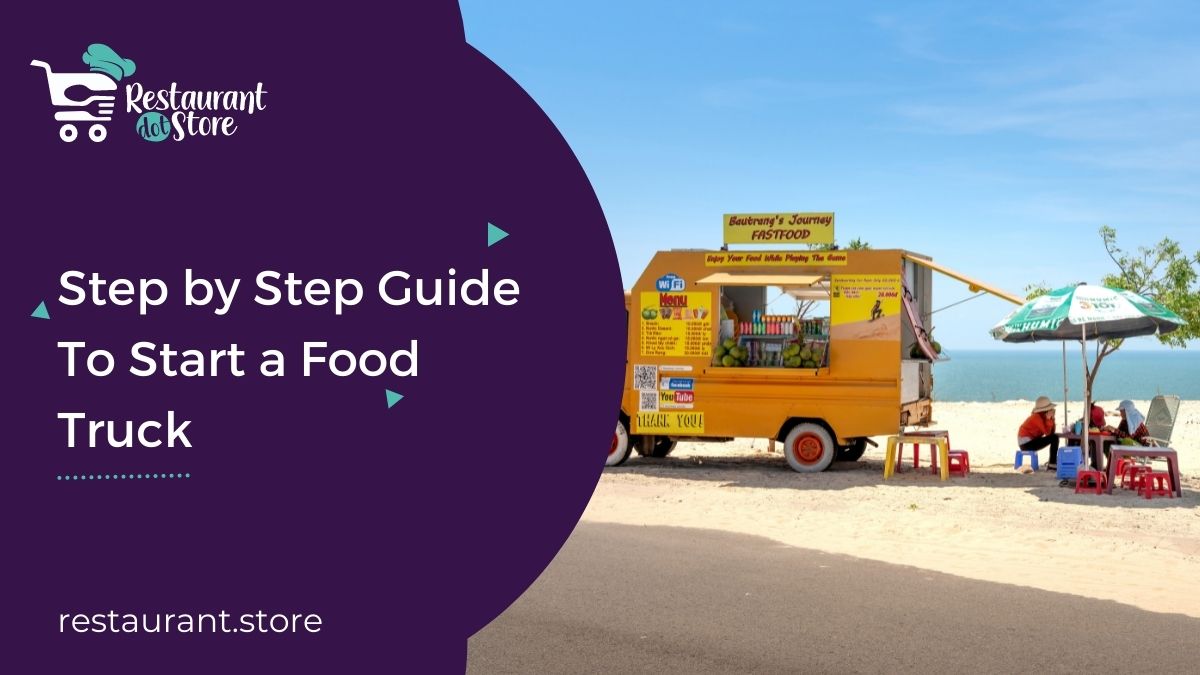 Food Truck Business is no longer a US culture. For many years, western cuisine has gained immense popularity in India through some popular brand faces like McDonald's, Burger King, Subway, Domino's, etc. But in the past few years, the way of serving or we can rather say the way of doing food business has changed as per the western way!
Food trucks are quite popular in US states and are now becoming a common thing in India as well. Let's first answer the common question here-
What is a food truck?
A food truck is a truck equipped with essential materials and tools to cook and serve food. You can either sell pre-prepared food or can cook the menu items from scratch. The best part about food trucks is that you can move your tiny restaurant anywhere at any time!
Now let's answer the most awaited question- How to start a food truck business in India?
Step-by-step Guide to Start a Food Truck Business in India
In this guide, we are going to uncover all important aspects in the journey of starting a food truck business in India. Following these points will help you not only establish your business but also generate impressive revenue.
1. Get Truck
You can either modify a regular truck into a food truck or you can get a second-hand truck or you can buy a brand new truck. On average, a truck costs 4 lakh INR in India. The size of the truck depends directly on the menu items in your offerings. Also, take into account the condition of the truck if it is modified or second-hand.
Once you get a good truck, it is time to design it as per your food truck theme. You can paint it, get some banners printed, decorate it, and much more. A food truck has immense scope of attracting people with outer looks.
2. Essential Equipment.
Shopping equipment for a food truck is a lot different than shopping equipment for a restaurant. Since restaurants have wide areas for kitchens and a big space for chefs & helpers to move around, the sizes of equipment can be huge.
But while shopping for food trucks, it is quite tricky! Similar to restaurants, food trucks get a lot of orders. So the capacity of food preparation is almost similar to a cafe or small restaurant. Do the math here… Measure the space of your food truck kitchen and order equipment accordingly. You can also order multi-purpose equipment! Such equipment saves time as well as space.
3. Don't Forget the License Part.
If your food truck generates annual revenue of more than 12 Lakhs, you must have The Food Safety and Standards Authority of India (FSSAI). On average it requires 10,000 INR to get this license. 
NOC certificate from the Chief Fire Officer is compulsory since the food trucks deal with a lot of gas appliances. Since the food truck is a commercial vehicle, a Vehicle License must be issued by the RTO of commercial vehicles. Shop and Establishment License, NOC from Municipal Corporation, Health Department Permit, GST Registration, and Seller's Permit are some other important licenses.
4. Raw Materials in Place.
Just like any other food business, you must have all the raw materials filled in. It is recommended to have a stock of inventory for uninterrupted food preparation. Make sure you prepare a list of good vendors. 
Small tip- Have a deal with local vendors and get raw materials in bulk. In this way, you can save a lot of costs.
5. Efficient Staff is a Treasure.
Since food trucks have really tiny places for a bunch of chefs & waiters to move around, let's not do it that way. Hire less, smart, & efficient staff who are capable of handling rush hours and deliver tasty food.
6. Branding & Marketing.
For marketing, there are several helpful mediums like physical promotion, discount offers, social media ads, and even influencer marketing. People anyway love exploring different and unique concepts like food trucks. 
Branding plays a crucial role in the food truck business. Since your food truck is always moving around the city or even travels to different cities, having a clear Brand Logo, Tag Line, & Brand Colors all over the truck work great in Branding campaigns.
7. Mind Where You Stand!
Just the way it is important to select the right location for your restaurant, it is vital to understand where to park your truck in the city. Depending on the menu items and the prices, you can strategically decide the location of parking.
For instance, if you are selling Vada Pav, Misal, Pav Bhaji, etc., you can try areas near colleges and schools. If you are offering foreign cuisines like Mexican Tacos, Waffles, Burgers, etc., you can try the prime locations of the cities.
Conclusion:
Now that you have decided to start a food truck, you can order the commercial kitchen equipment from Restaurant.Store. Many times the question is not 'How to start a food truck' but 'How to grow a food truck'. With a wide range of quality products, Restaurant.Store can also guide you with enriching your businesses with Marketing & Branding.
Moiz August 13, 2021
Features
Drop us message and we'll get back to you.