Essential Bakery Equipment: Top 10 Helpful Equipment You Need!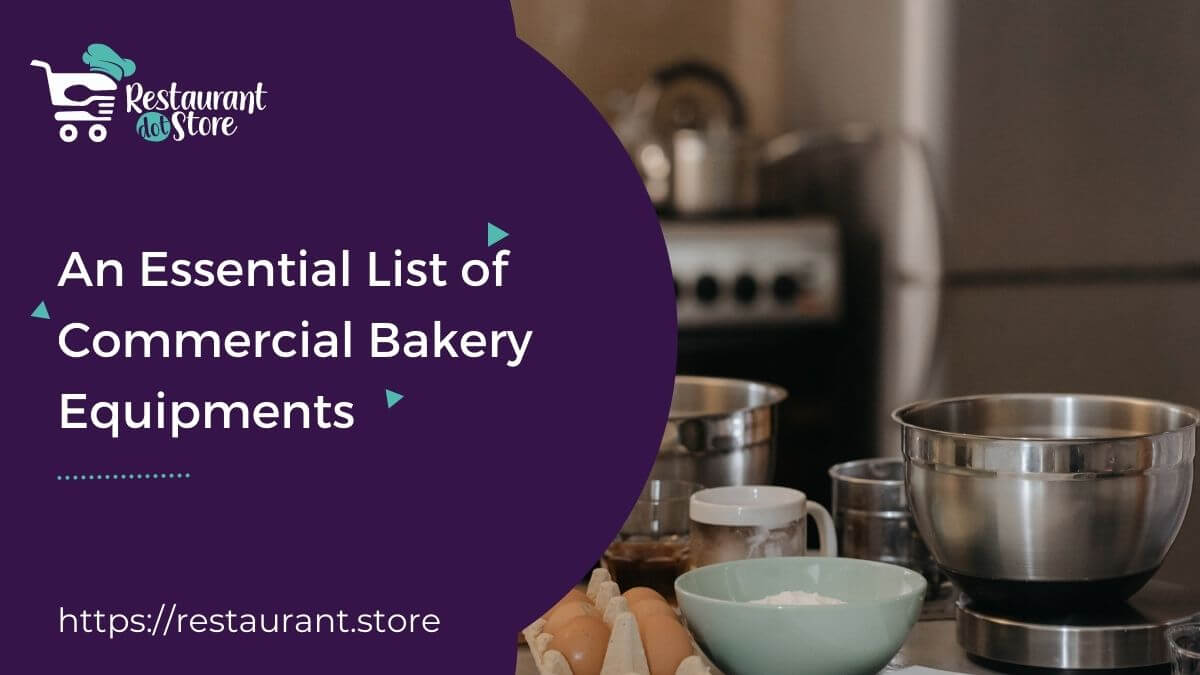 Starting a commercial bakery business in India? Congratulations! You have chosen a profitable business sector. As per a report by a renowned market research company, the Indian bakery market stood at a value of nearly USD 7.60 billion in 2020. This statistic indicates the increase in consumption of bakery products in India. This is the perfect time to invest in Bakery Equipment.
But to start a commercial bakery business, along with finding good bakers, getting a good location, managing capital; another important factor to consider is the essential commercial bakery equipment. In this blog, we have enlisted some must-have commercial bakery equipment.
Top 10 Important Commercial Bakery Equipment
1. Oven:
The oven is no doubt the most important piece of equipment for a commercial bakery. There are 2 types of ovens perfect for commercial use; Electric & Gas. The electric ovens are said to be suitable for bakery items with crisp like cookies and puffs. On the other hand, gas ovens are suitable for juicy bakery items like cakes, brownies, etc. You can buy a single deck stainless steel body six tray gas oven with a maximum of 400°C temperature. Such ovens are suitable for bulk orders as they have higher capacity and storage room.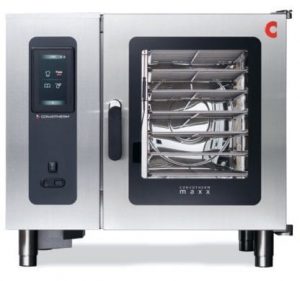 2. Dough mixer:
The dough mixer has a spiral-shaped agitator that remains stationary, whilst the bowl revolves around it forming a consistent mix perfect for banking. Bakers can mix, fold, beat, and whip food ingredients in this dough mixer. Since a commercial bakery has more product demands every day, it is recommended to buy a 40-liter stainless steel body planetary electric food mixer with a capacity of up to 10kg cream and 6kg flour.
3. Dough proofer:
Electric proofers are considered necessary baking equipment to keep your dough warm and humid. Usually, bakers place the dough in a proofer for the dough-rising process by increasing heat and humidity. For large-scale commercial bakeries, we recommend a double glass door electric proofer with 16 trays.
4. Waffle maker:
Another important commercial bakery equipment is a Waffle maker . Waffles are one of the most demanded bakery items. A commercial electric waffle maker makes the process extremely easy and fast. There are round, square, and rotating waffle bakers available in the market.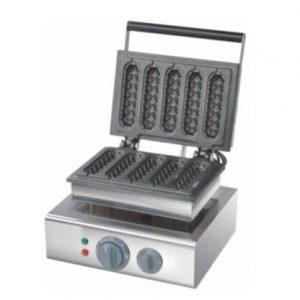 5. Pancake baker:
If you offer heavenly pancakes Dutch style, buying a commercial pancake baker is what we recommend. A commercial pancake baker makes the process hassle-free and fast. There are different shapes and sizes available in the market.
6. Cake display showcase:
Another important commercial bakery equipment is the cake display showcase. Most of the commercial bakeries showcase beautiful, unique, and tasty cakes in the cake display made of glass and stainless steel. There are two types of cake displays showcases, Hot and Refrigerated. No commercial bakery feels like a bakery without a cake display. The advantage of having a display is to attract customers and also to keep the cakes and other bakery items fresh for a long time. A good display should have a 3 to 4 feet refrigerated cake pastry cabinet with a powder-coated sheet, vacuum insulated glass, 3 adjustable shelves to place the items, heated glass to keep the products warm & fresh, and a ventilated cooling system.
7. Commercial refrigerator:
Commercial refrigerators are used to store whipped cream, batter ingredients, batters, and much more. Considering the amount of production, we recommend you to look for a refrigerator with stainless steel body, double door vertical chiller static, a huge capacity of around 500 liters, and a digital display. The refrigerator should be good for keeping the items fresh for a long time and to store a large number of items.
8. Commercial work table:
A commercial work table is used to prepare batters, to keep the rotation stands for icing, to put ingredients, and much more. Make sure you get a 5ft to 6ft stainless steel bodywork table with splash-back, and 2 under shelves to make prep in your commercial bakery easy.
9. Shelves:
Right from cocoa powder, and flour, to sugar, there are hundreds of different ingredients any commercial bakery has. Being a commercial bakery equipment, it should have several items on the menu like donuts, cakes, waffles, cookies, etc. Preparing all these items requires a lot of ingredients and tools. Hence, commercial shelves are necessary. Make sure you buy one or more shelves of 4 ft to 6 ft shelves as per your requirement.
10. Bread slicer:
Cutting a huge amount of bread loaves manually is a hectic and time-consuming task. Also, it has a scope of human errors. Any bread loaf with improper slices can spoil your professional image. Hence, we recommend purchasing a 10 mm to 12 mm electric bread slicer with plastic or steel trays. Commercial bread slicers are perfect for bulk production.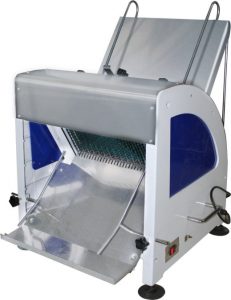 Conclusion
While purchasing all these commercial bakery equipment, make sure you invest in quality and sturdy products. Here is the checklist for you. Restaurant.Store is an online store for high-quality commercial kitchen and bakery equipment. Click here to order.
Moiz May 3, 2021
Features
Drop us message and we'll get back to you.