Easy Guide to Restaurant Equipment Maintenance 2023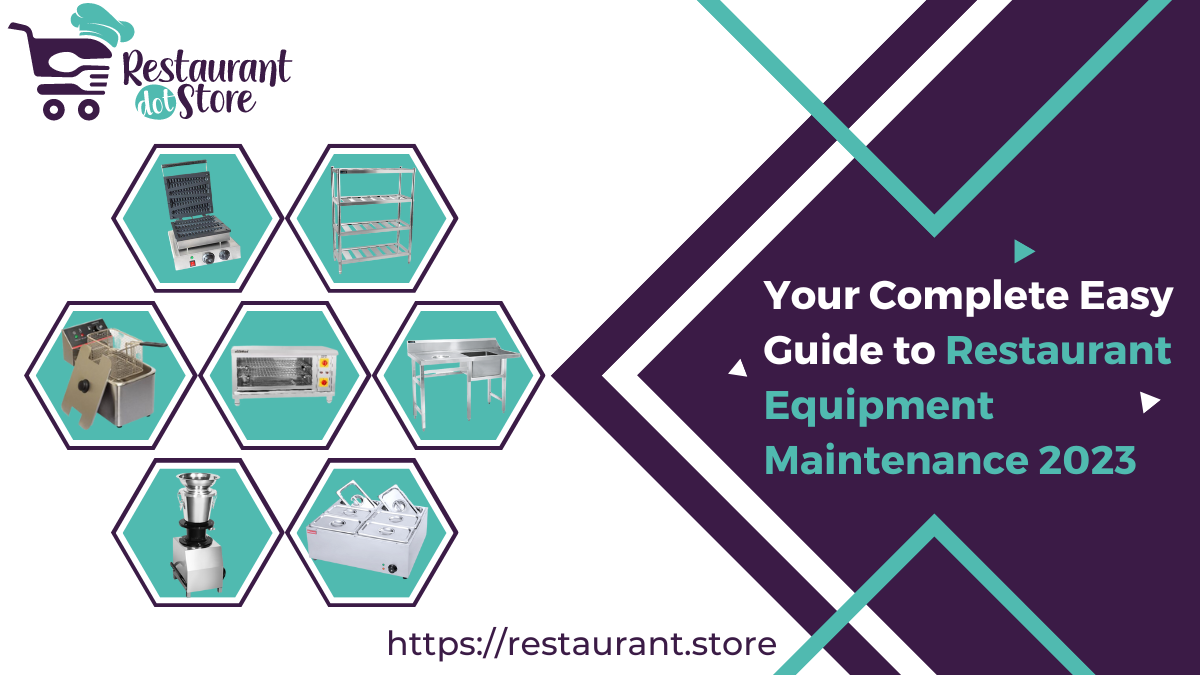 An organized, clean, and top-functioning kitchen means better & faster food, and happy customers who become regulars. The heart of any restaurant kitchen is the equipment it holds, and proper equipment is the secret to high profits for your resto-business. This is why restaurant equipment maintenance is the pillar and support of your restaurant's success. Not only is this imperative, but it saves costs in the long run.
A temporary fix is way better than long-lasting equipment that runs with the same vigor as it did when it was new!
According to a survey, regular and effective repair and restaurant equipment maintenance spend around 50% less overall as compared to the industry average. Here are some holistic reasons why restaurant equipment maintenance is necessary for your establishment:
It Retains Food Quality: The equipment in your kitchen is what the chefs work with. No matter how skilled the chefs are, if their tools are lacking, it will hamper the food quality of your restaurant immensely. High-functioning equipment means more experimentation, and more practice to make drool-worthy food!
It Keeps Up the Speed of Operations: Well-maintained equipment also means a faster output. The universal truth of any machine is that the better condition it's kept in, the better output it will produce.
It's Extremely Cost-Effective: It's no secret that restaurant equipment is a little heavy on the pockets. But a one-time investment in truly functioning equipment is necessary for better fruitful results in the longer run. As this restaurant equipment maintenance is costly, it's better to have a regular checkup and nip any problem at the moment, rather than a huge cost of replacement or total repair later on.
Not only does it cost significantly less, but you will also learn the skill of preserving equipment for a long time. Apart from this, improper equipment might use more energy, and that might reflect on your electricity bills.
It Makes Your Kitchen Safer & More Hygienic: Many restaurants can face serious legal action if deemed unhygienic. And most often this is due to unclean and neglected equipment. Clean and well-maintained equipment or restaurant equipment maintenance means a kitchen and food that is safe and healthy!
Now that you know the grave importance of regular and thorough commercial kitchen equipment maintenance, here is a checklist you can follow to carry one out. Keep in mind that your kitchen might have unique equipment catering to your food requirements, so definitely keep the instruction manuals on warranty and cleaning procedures around for all your equipment!
Restaurant Equipment Maintenance: Your Guide to Commercial Kitchen Equipment Maintenance!
1. Your Vent, Hoods & Duct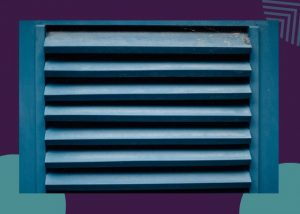 These are the highest on our restaurant equipment maintenance list due to their frequency. You must carry out a bi-yearly thorough inspection and cleanse-up routine for your kitchen's Vent, Hoods, and Ducts. These equipment are responsible for the flow of air and gasses in and out of your kitchen. That's why they are breeding grounds for bacteria and other germs that are made in hot and damp environments. You must also keep in mind to clean up the grease that's stuck in these paths.
2. Grease in Filters of Equipment
All of the grease trapped in your grease filters should be regularly cleared out. While it's the grease trap's job to get rid of grease in ducts, if the residue grease is not cleared out, it can cause hygiene problems. The second step in your restaurant equipment maintenance checklist is to take out these grease filters and clean them!
3. Fryer Maintenance
Commercial Kitchen Fryers and Deep Fryers are one of the most hazardous equipment in your kitchen. Here are 3 things to look out for while carrying out restaurant equipment maintenance for your kitchen fryers:
Check for Gas Leaks: As fryers operate on gas, you should carry out fortnight checks on any possible gas leaks. You can do this by spraying a little soap water on the gas pipes. If they bubble up, call up a professional. Another way to determine gas leaks is through the smell.
Combustion Fans Cleaning: The fans of your fryers can get congested and collect dirt. Try to make it a routine to clean them every 3 weeks.
For an entire guide to cleaning your Commercial Deep Fryer, check out this blog!
4. Refrigerator Maintenance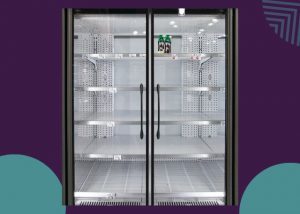 Another breeding ground for germs and bacteria is a dirty and unmaintained kitchen refrigerator. This is harmful as the food you store here could go bad, and cause a huge loss to your restaurant.
While carrying out a commercial kitchen equipment maintenance and cleaning spree, make sure you cover your fridge. A few cleaning and maintenance parts include gaskets, air filters, coils, drain pans, and tubes. Also, make sure to keep your fridge units as dry as possible at all times.
Here is an in-depth blog on Commercial Fridge Cleaning!
Conclusion
Now that you have a comprehensive checklist of restaurant equipment maintenance routines. Make sure you carry out cleaning and maintenance sprees at regular intervals for the best possible results. For high-quality commercial kitchen equipment, Restaurant.Store is your place! Find trustworthy equipment that will support your chefs, produce food of high quality, and is easy to maintain! Decorate your restaurant's kitchen with Restaurant.Store!
Moiz November 21, 2022
Features
Drop us message and we'll get back to you.