How to Choose the Best Electric Popcorn Popper In 2023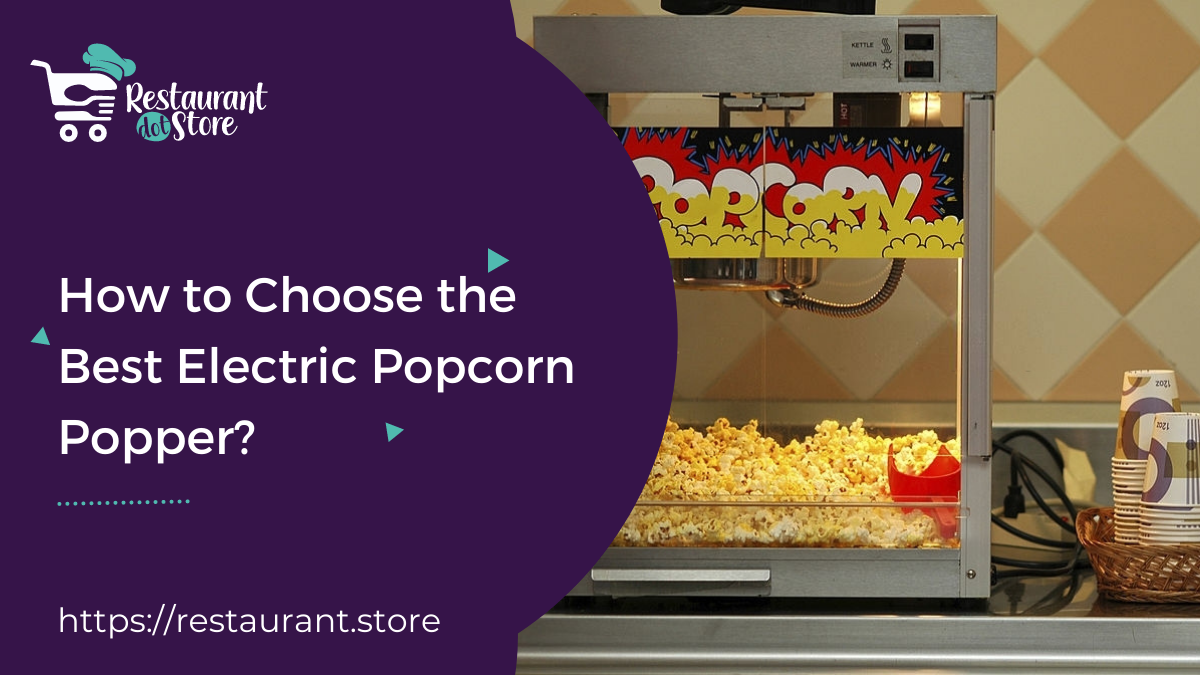 Popcorn is one of those snacks that are super popular, loved by almost all, and can be seen everywhere; movie theaters, malls, cafes, stadiums, etc. If you run a fast-food restaurant or a cafe, you must have popcorn on your menu. If not, we strongly recommend adding it and purchasing an electric popcorn popper.
Since popcorns are crispy, tasty, and light to eat, they can be a perfect menu item for your customers. The best part about popcorn is that it can be prepared in no time! All you need is a commercial popcorn popper and you are sorted. The question is; how to choose the best commercial electric popcorn popper. Let Restaurant.Store help you!
5 Tips to Choose the Best Electric Popcorn Popper?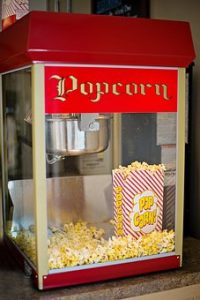 1. Capacity
It is important to note that an electric popcorn maker for commercial purposes has to have a higher capacity than a regular popcorn machine for home. Making popcorn in the microwave cannot be feasible for commercial purposes as it has capacity limitations.
Let's assume you have a cafe or a fast-food restaurant where on average 50 customers visit in an hour. Even if we consider that only 10 out of those 50 are ordering popcorn, you can imagine the quantity of popcorn you need to produce fresh. That is why we recommend purchasing a commercial popcorn machine.
The average capacity of commercial popcorn poppers varies between 250 grams to 350 grams in one go. Make sure you consider the capacity factor while you are browsing  electric popcorn poppers online.
2. Cook Time
5-minute popcorn! A popular concept that every foodie is aware of. Imagine yourself in the rush hours. Along with all other orders, spending several minutes in popcorn making cannot be considered feasible.
Hence, considering cook time is as crucial as other factors. The estimated cook time is the time that the machine would require to prepare the complete capacity of popcorn in one go. Usually, a good electronic popcorn popper machine takes 5-6 minutes. Till your customers give a complete order, you can serve them hot and tasty popcorn!
3. Ease of Use
We don't want any complicated machine that will drive your staff crazy! Always look for a simple, and easy-to-use electronic popcorn popper machine for your restaurant to enable your team to prepare the dish as soon as they can.
Check for the complexity of machine functionalities. Even if the machine is manual, make sure the functionalities are easy and can be accessed by a non-technical person with great ease.
4. Brand
The brand is extremely important whenever you select any commercial kitchen equipment. Be it a commercial popcorn popper or a commercial refrigerator, equipment by reputed and trusted brands delivers quality and durability.
Another benefit of branded commercial kitchen equipment is that it offers amazing service and a longer warranty period as compared to local products. If you are looking for a reliable branded electronic popcorn popper machine, you can search it online in commercial kitchen equipment stores.
5. Electric Consumption
Considering the nature of electronic popcorn popper machines, you must be wondering how feasible it would be in the context of electricity consumption. Hence, always look for energy-efficient popcorn maker. Such equipment can help you control the electricity consumption and manage the overall cost.
Conclusion
We hope this blog has helped you select the best electric popcorn popper for your fast food restaurant. Let us offer one more tip here. You need not spend hours in the market to find the perfect popcorn machine. You can simply get it online from a reliable online store like Restaurant.Store. Restaurant.Store is an online store dedicated to commercial kitchen equipment along with offering delightful services like Expert Consultation, Kitchen Layout Design Assistance, Timely AMC, etc. Click here to shop now.
Moiz September 16, 2021
Features
Drop us message and we'll get back to you.