5 Amazing Menu Ideas for Breakfast in Hotel That You Can Steal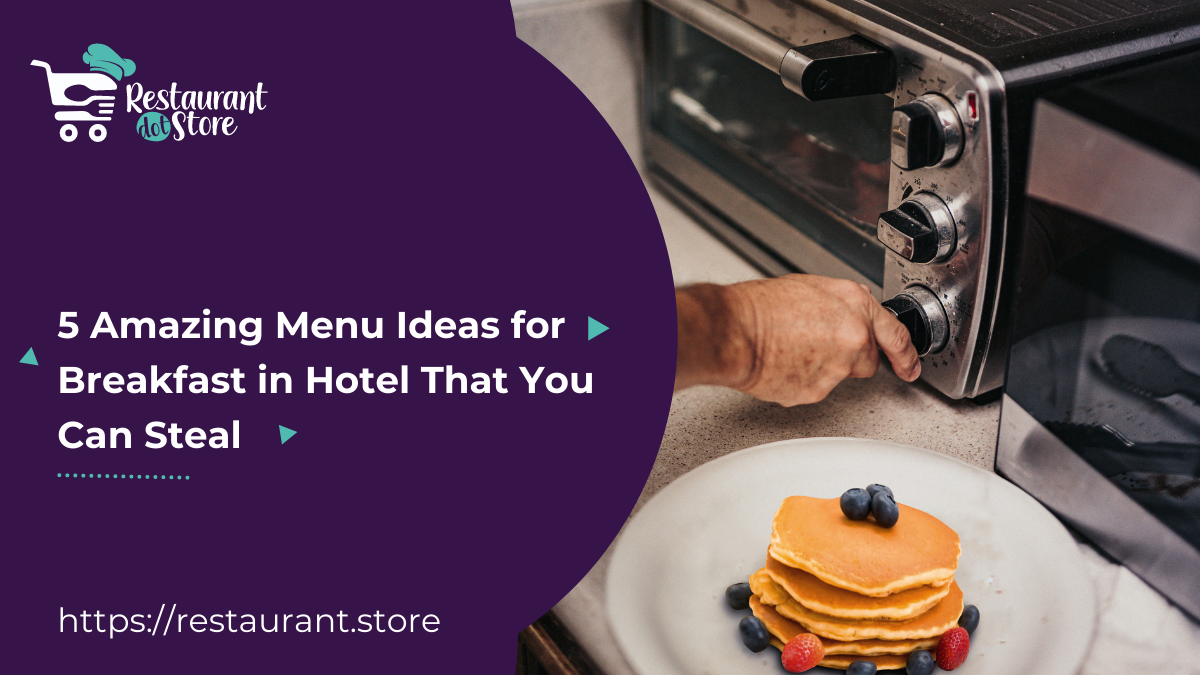 Breakfast is the first best thing that happens to anyone in a day! Having a heavy breakfast in the morning can keep you working, fresh, & energetic for a long time. Sounds all fun right! But offering breakfast in hotel can be ruminative!
Breakfast is also the most important part of the day for a reason- it literally breaks the elongated fast your stomach goes through as you sleep! As it's the first meal that enters your system, it's essential that it's nutritious and healthy. And this is a huge factor many customers look out for.
That's why introducing a breakfast menu to your restaurant or cafe is an excellent idea. But you can't just start one. What to offer? Will they love it? What unique things can be introduced? What equipment will be needed for breakfast menu ideas? All these questions need to be answered before you introduce breakfast in your hotel.
Let our experts at Restaurant.Store helps you with the 5 best traditional as well continental breakfast menu ideas and launch your business as the best breakfast server in your town.
5 Amazing Menu Ideas for Breakfast in Hotel That You Can Steal
1. South Indian Breakfast
South Indian breakfast is the most preferred breakfast all around India. It is no surprise that every state in India has its breakfast specialities and yet South Indian cuisine has made its place firm with tangy Sambar, soft Idlis, crispy Dosas, etc.
This traditional breakfast is healthy, filling, satisfying, as well as tasty and mesmerizes the souls! There are plenty of South Indian breakfast dishes you can serve. We recommend you offer unique dishes to stand out from the crowd.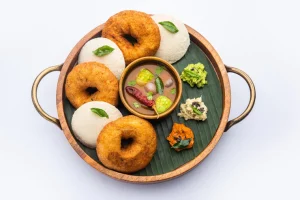 Equipment required
2. Continental Breakfast Menu
How about introducing a unique menu where visitors can enjoy the taste of various other cultures? Introducing something unique increases the chances of getting word-of-mouth publicity.
The continental breakfast menu can have various tasty food items like egg recipes, pancakes, muffins, waffles, breakfast bowls, etc. If you opt for a continental menu, make sure you hire professionals to offer an authentic continental feel & taste.
Equipment required
3. Paratha, Cheela, Thepla
Desi-heavy breakfast has no substitute! A paratha in the morning can cherish your mood, tummy, and health at the same time! Besides, Parathas, Cheelas, & Theplas are one of the healthiest breakfasts as it contains healthy veggies.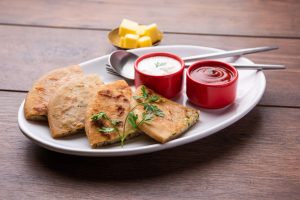 Equipment required
4. Sandwich
Another non-desi breakfast yet extremely popular in India is Sandwiches! Veg sandwiches, meat sandwiches, vegan sandwiches, and much more are the available options. Sandwiches can be categorized as a fast food items as well as a healthy breakfast items depending on the ingredients.
Equipment required
5. Juices & Milkshakes
A healthy breakfast does not end without healthy drinks or energy drinks. Juices and milkshakes are an inseparable part of the breakfast menu. You can bring some uniqueness to your menu by offering tasty yet nutritious drinks.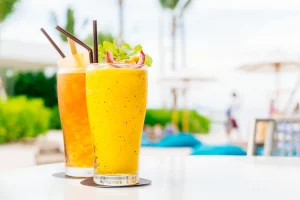 Equipment required
Other common commercial kitchen equipments you will be needing are
Conclusion
Breakfast is an important meal and every restaurateur must consider it on the menu. All the above-mentioned breakfast ideas are drafted by the experts at Restaurant.Store. Restaurant.Store is an online shop where you can purchase equipment for your restaurant, cafe, bar, or bakery. The online store not only offers quality equipment but also offers expert consultation and commercial kitchen layout assistance. Restaurant.Store is a complete package for all newbie restaurateurs. Click here to know more.
Moiz September 30, 2021
Features
Drop us message and we'll get back to you.