A Helpful List of Home Baking Tools Essentials 2023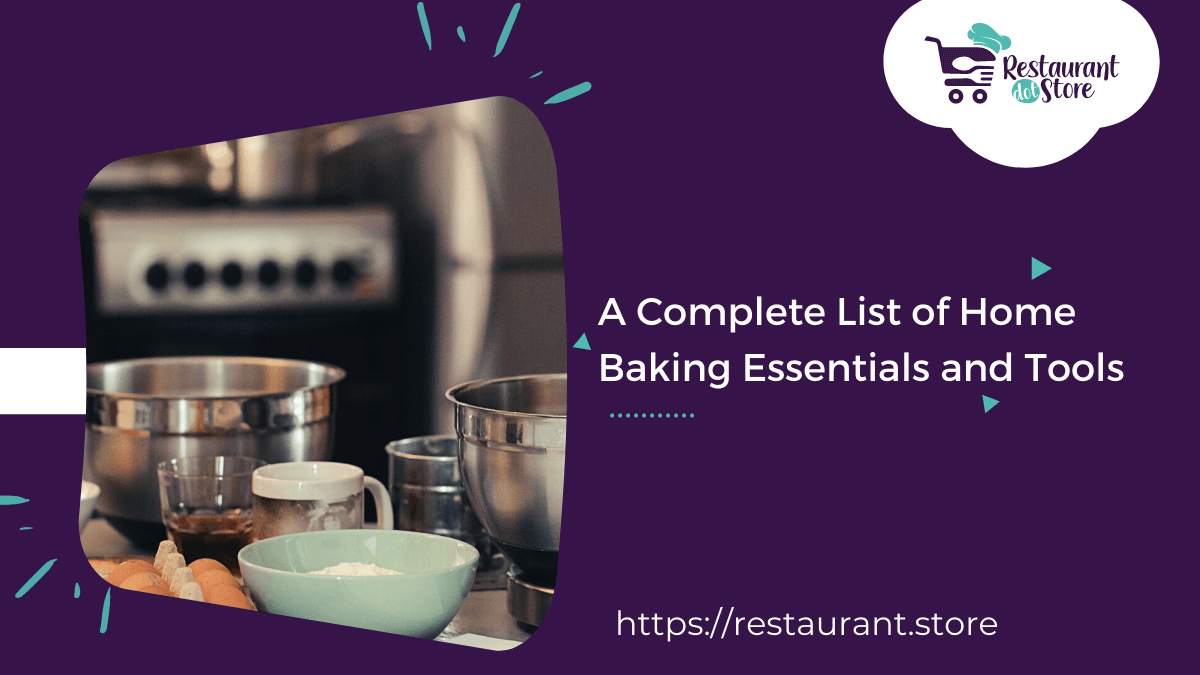 Are you thinking of converting your baking hobby into a business? There are various things you need to consider before starting a home bakery business. Right from understanding the legal certifications required to get a list of home baking tools and equipment, it is a lot of work.
So what are the home baker equipment and why must you have them? While starting a business, you must understand that your products are going to compete with professional bakery products. Hence, getting that perfection is quite important. The right equipment can save you a lot of money and time.
For example: creating a cake dough with a regular mixer needs a lot of time and effort where using an electric stand mixer will help you create a big amount of dough in a very short time with high pace and power.
But understanding what home baking tools are suitable for your business requirements is not a piece of cake! It is a time-consuming hectic task. Let us lower some of your hectic burdens by suggesting you a complete list of home baking tools.
Here Are Some 'Must Have' Home Baking Tools and Equipment:
1. Dough Mixer
The heart of any baking item is the dough. The dough must have the right amount of ingredients, and even consistency. For home bakers, electric stand mixers are perfect since they can prepare a huge amount of dough in less time and are thus the best home baking tool. Since it is hands-free equipment, the baker can continue with other work till the machine blends a smooth mixture.
There are 2 types of mixers; planetary food mixer and spiral dough mixer. These advanced mixers not only prepare dough but also have attached grinders that can be used to chop or grind fruit pieces, that too at the same time!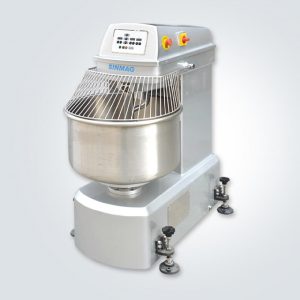 2. Electric proofer
Once the dough is ready, it is kept in a proofer to rise via the fermentation of yeast. Any dough requires warm and humid environments to rise properly. An electric proofer as a home baking tool allows you to set the correct temperature and humidity levels to achieve the perfect consistency.
Depending on the quantity of products you bake every day, you can select the size and type of electric proofer; single door, double door.
3. Oven
The first thing that comes into our mind when we think of a home baking tool is a big size oven. It is important to consider these factors: what type of products are you going to bake, what is going to be the quantity and frequency of usage, etc. Depending on these factors, you can select the best one for long-term use.
There are 2 main types of ovens: gas oven and electric oven. A gas oven is suitable for preparing bakery items with more moisture and juice. For instance, if you are going to make a cake with yummy juice intact, or lasagna, you should go with a gas oven. Electric oven produces drier heat and is suitable for preparing crispy baking items like cookies.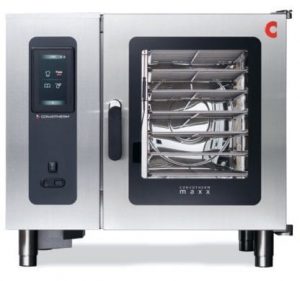 4. Bread Slicer
Imagine putting so much effort into preparing a perfect dough, baking it in the oven for the right time at the right temperature, getting a fluffy cake base, and ruining it while cutting. If you are a baker, you must be relating to this. It is very difficult to cut cakes and bread perfectly especially while preparing layered cakes.
A good bread slicer as a home baking tool helps you cut cakes, bagels, bread loaves, etc in less time with complete safety.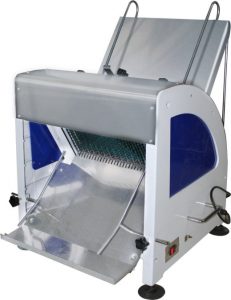 5. Dough sheeter
Do you often get orders for pizza bases and cookies? You must be spending too much time rolling the dough to make a good thin sheet. A dough sheeter uses rollers to flatten the dough, gives uniform thickness, and develops gluten making the dough tougher. It is a piece of perfect equipment for preparing thin-crust products.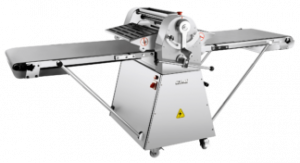 6. Cake display showcase
A cake display showcase preserves freshness, wards off unwanted germs, and creates aesthetic appeal. There are hot as well as refrigerated cake display showcases available in multiple sizes.
7. Pans
Be it a cake pan or a cookie pan, this home baking tool has to be a strong, non-sticky, and good-quality product. There are various baking pans available in a variety of sizes, surface textures, materials, and colors.
8. Icing tools
Icing is the most pleasant step in the cake-baking process. It enhances the beauty of a cake. To make the cake more appealing and beautiful, you will need to add different elements like creamy layers, designs, flowers, etc. For all this, you will be needing different icing tools.
Some commonly used icing tools are cake levelers, cake board, turntable, spatula, scraper, piping tips, couplers, piping bags, etc.
Conclusion
Now that you have a clear idea of essential baking equipment and tools, Now that you have a clear idea of exactly which home baking tool or equipment to get, you can start shopping. Make sure you purchase high-quality products from trusted brands like Restaurant.Store. We are India's best online store offering kitchen appliances for hotels, restaurants, cafes, professional bakeries, and home bakers delivering a wide range of kitchen appliances. If you are looking for top-quality products, check out our site and put your favorite baking equipment in the cart right away. Happy baking!
Moiz March 1, 2021
Features
Drop us message and we'll get back to you.