All the Important Equipment for Catering You Need 2023!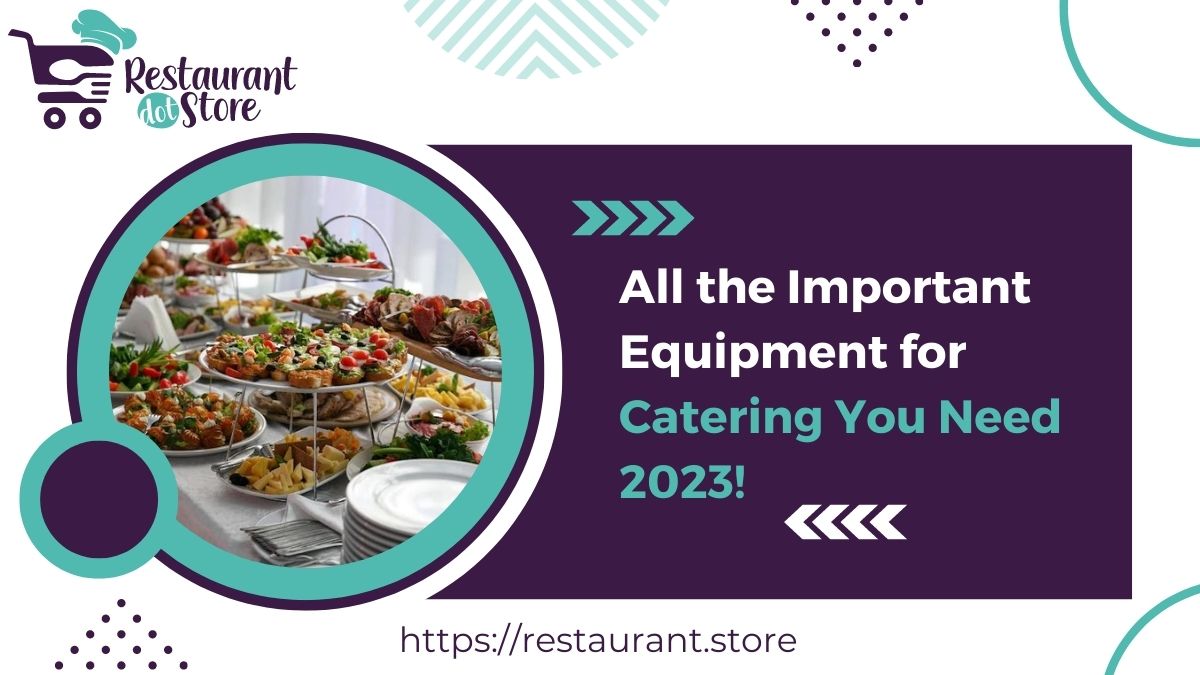 No matter if you own a catering business, or are simply starting one, you need to be well-prepared in advance. Any event that needs catering needs adequate planning and organization. You must make sure that your staff has everything they need beforehand including equipment for catering, so that you can start your delivery worry-free! For the same, you can follow this checklist to simplify the brainstorming process that goes into this. With this checklist, you won't be missing out on anything and can guarantee success for your business!
An Important Guide to All the Equipment for Catering You Need!
1. Table Equipment
The main part of catering is setting up the tables. Now it does majorly depend on the type of event you are catering to on how the tables will look, but there are a few common elements you will need to have. This equipment for catering includes napkins, tablecloths, dinnerware, flatware, glassware, water pitchers, salt and pepper shakers, etc.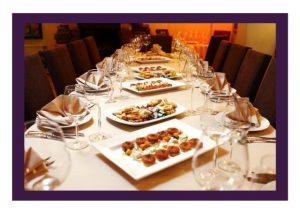 2. Decor Equipment
No matter what occasion, a little decoration can go a long way for catering. This can also increase the total balance of the event invoice, which means more profit for you! If your clients can get other basic decoration materials from the same place, that would save them the hassle of renting out smaller decorations from elsewhere. Usually, an event of a smaller scale would not require large-scale decorations, which means if they can get the job done at the caterers, it would be a huge benefit for them!
A few decoration items and equipment for catering you can keep ready include cake stands, food towers, candles, candle holders, and table decor like vases, centerpieces, table numbers, etc. You can also get plate decorations or displays to show off your creations! Read more about food presentation techniques here!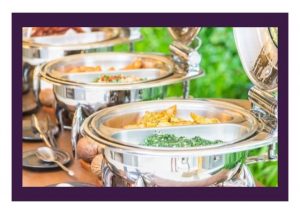 3. Portable Equipment
The biggest thing to look out for while looking for proper equipment is how easy to transport it is. For equipment for catering services, portability is one of the biggest factors to look for. These also include transporting equipment that can do the job without making your food lose its temperature. One way to do this is through insulated food pan carriers. You can also purchase coolers for drinks and ice. For wet ingredients that are prone to spilling, you can use insulated air-tight carriers. Similarly, for dry ingredients, you can use storage boxes.
For cooking equipment, outdoor grills, induction stoves, burners, and other holding cabinets are a few good options. A barbecue is never a bad option, especially outdoors! You can get a portable and efficient barbeque to bring to your catering destinations.
For beverage equipment, you can go for blenders, ice crushers, mixers, water coolers, etc. Browse through a few beverage equipments for catering here!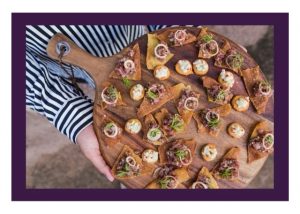 4. Serving Equipment
You will need serving equipment for catering if your service does not follow the buffet model! In some cases, if you are not present at the event, you can keep small miscellaneous things in place and ready. These include trays to serve with, separate utensils for serving, pans, etc.
5. Cleaning Supplies
Last but not the least, cleaning supplies will be your saviors at the end of your event! These are one of the most overlooked details while planning, but they matter the most! You will need to clean not only your utensils and cutlery, but also various cooking, storage, and transport equipment you have used for catering. Apart from a working sink and different types of dishwashing soaps, you will also need garbage bags, cans, tins, etc. Don't forget hand gloves!
Conclusion
We hope this list was helpful for your catering business. Make sure your event is planned and organized from the get-go right from having the equipment for catering ready and accounted for. You can browse through other equipment which is efficient and trustworthy on Restaurant.Store.
Moiz December 19, 2022
Features
Drop us message and we'll get back to you.