How You Can Select the Best Commercial Kitchen Consultant in 2023!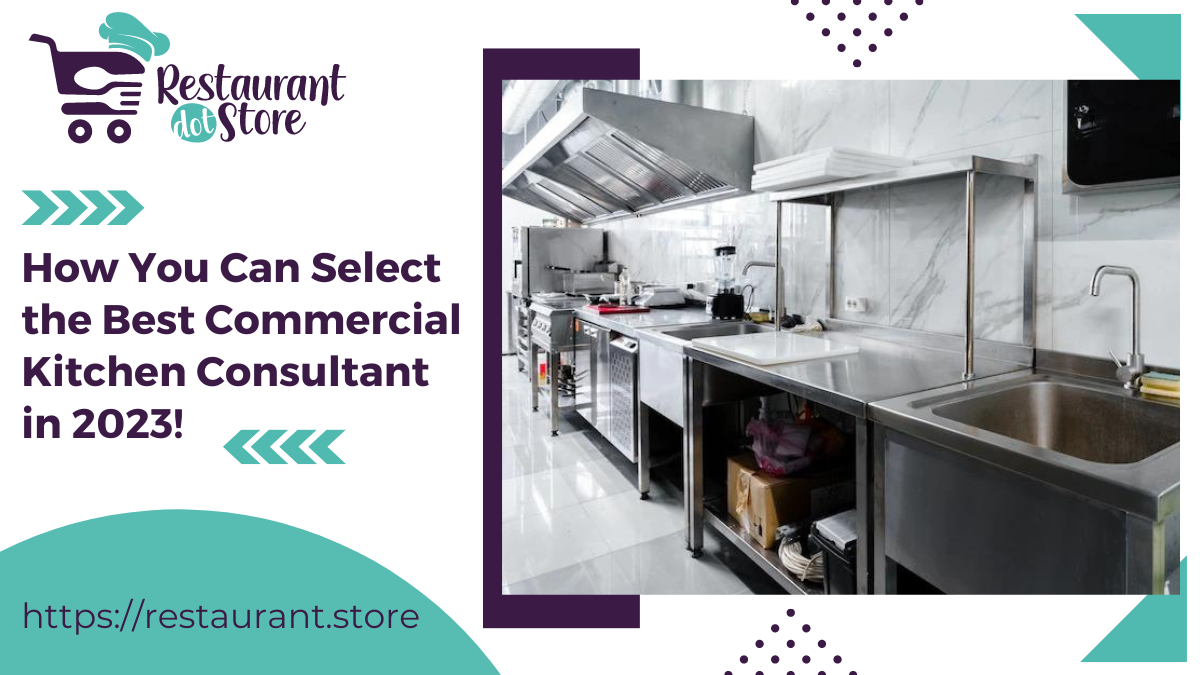 No matter big, small, Indian, western, dinner restaurant, or cafe- any type of food service outlet needs a viable and strategic kitchen building plan. The kitchen is the heart and soul of your restaurant, and whether it's planned and designed to perfection can make or break your outlet. Your investments must not go down the drain- and having a professional commercial kitchen consultant ensures that.
First and foremost, a great commercial kitchen consultant makes sure your kitchen is built in a way that pulls maximum productivity from it. While building a kitchen, you need to keep in mind the conditions of 2 groups- the customers of the restaurant, and the staff of your outlet.
A well-built commercial kitchen elevates the two by synchronizing them in an efficient and quick operational manner. As a restaurateur, you might not have the architectural or design expertise to build a kitchen. So in such a case, pairing up with a commercial kitchen consultant will provide you with this expertise to craft a detailed kitchen.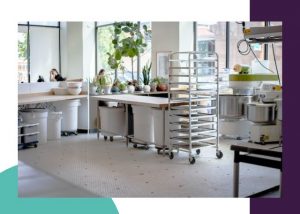 But how can you select the best commercial kitchen consultant? What parameters should you consider and keep in mind? Many inept consultants can cause more harm to your kitchen. When you have an initial meeting, you should ask the consultant a few important questions. Here are 5 factors to keep in mind to choose the best commercial kitchen consultant!
5 Major Factors While Choosing a Commercial Kitchen Consultant for your Restaurant!
1. Experience in Your Area
As mentioned above, no matter what type of model your food service follows, you need a commercial kitchen consultant to amp up the productivity. But selecting one that has experience in your sector makes the most sense. Along with the basic experience of building commercial kitchens for hotels, restaurants, canteens, etc., make sure your consultant has worked in your specific industry as well.
2. A Gallery of Work
This point ties into the one above. If your consultants can't display a portfolio of projects they have worked on, you should be a little skeptical about them. Make sure you get images of the kitchen with proof like blueprints that confirm that they've worked on them. While having an initial meeting, go deep and understand their design visions and layout strategies and make sure they match yours. Do remember to keep an open mind! Sometimes your idea might not align with theirs, but if they are experts then they know what they are doing!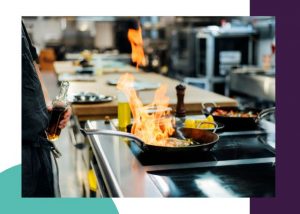 3. Well-Reputed
Reputation is important- especially in the food service industry. Make sure you carry out proper research about your commercial kitchen consultant before employing them. Check out their website, testimonials, the projects they have worked on, etc. To go one step further, you can also contact a project and ask them directly about their experience!
4. Intensive knowledge of commercial equipment
If there's one thing a commercial kitchen consultant should be well-versed in its commercial kitchen equipment! This equipment is what will build a huge chunk of your kitchen and to know how everything works in detail is step one to designing a kitchen. Ask them what guidance they can provide on recommending kitchen equipment. Once again, this will differ based on your outlet model. Check whether your consultant knows what oven is suited to a hotel kitchen vs. which one best suits a food truck!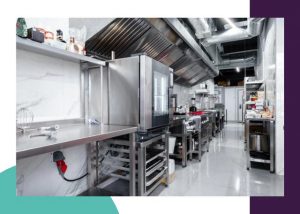 5. Your Consultant and Chef should be on the Same Page!
Ultimately the menu of your outlet is what decides how your kitchen should be built. That's why your chef and consultant should be on the same page and in communication with each other. Your head chef should be comfortable and functional in your kitchen space, and he/she knows about it the best!
Conclusion
After many years of entrepreneurs or restaurateurs designing their kitchens by themselves, today many facilities such as the internet exist as a platform that can help them to build a commercial kitchen. Along with these, you can also employ a commercial kitchen consultant for added professionalism. Restaurant.Store is a 360-kitchen partner with consultancy, design services, and an impressive lineup of commercial equipment. You can set your kitchen up perfectly at just one stop!
Moiz December 15, 2022
Features
Drop us message and we'll get back to you.