Restaurant Commercial Gas Stove : 4 Best Buying Guide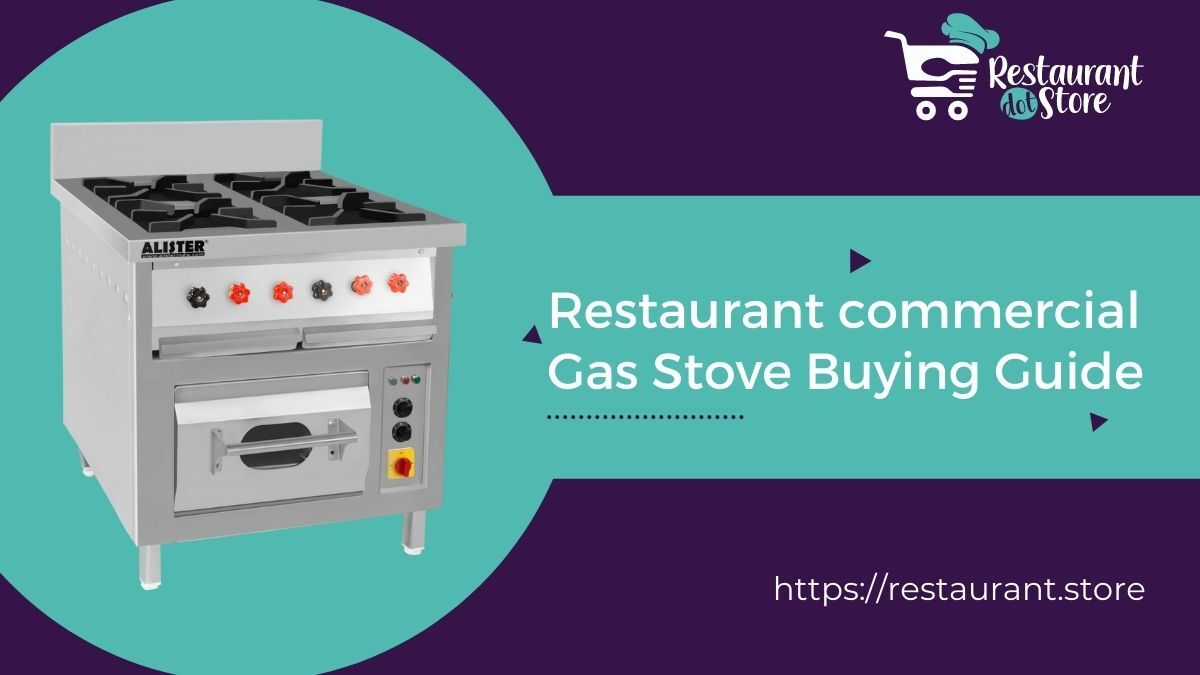 Planning to start a restaurant? Here are some essentials that are a must-have! If you are planning to start your own restaurant business, there is a list of commercial kitchen equipment you must purchase right away. In the beginning, some restaurant commercial equipment was mandatory such as commercial Gas stoves, refrigerators, fryers, grinders, mixers, dough kneaders, etc.
In this blog, we are going to assist you to purchase a restaurant commercial gas stove right fit for your business. The right fit is based on a lot of things- the size of your restaurant, the menu, your capacity, and lastly your location. Following this simple guide to buying a restaurant commercial gas stove, you can achieve the best ROI from what you invest in! So let's get started.
Restaurant Commercial Gas Stove Buying Guide
1. Capacity
Are you planning to start a big restaurant with ample space for a kitchen and a wide dining area? Have you estimated a good three-digit number of daily customers? Or are you starting a small business and planning to grow gradually? Depending on the usage of the commercial gas stove, select the equipment.
As per your requirements, if the equipment is fulfilling the capacity needed, consider it a good match. You don't need a gas stove with a giant capacity, and multiple stove tops for a hole-in-the-wall establishment, wherein a maximum of 5-6 tables can be occupied at a time. This will not only waste your space, but also other resources like gas and capital. Start analyzing other points. Usually, the medium-scale restaurants have four-burner commercial gas ranges to cook 4 items at a time.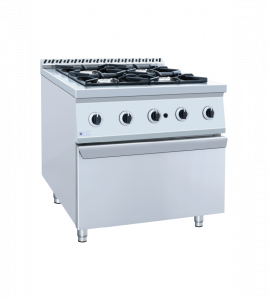 2. With or without oven
You must have heard the term '2 in 1'. If you are getting a great deal for commercial gas ranges online which also have ovens installed, I would suggest you go for it. These are the equipment that not only cooks food at lightning speed but also simultaneously enables your chef to bake food. Built-in Ovens also let you expand your menu, and add more taste and versatility to it!
There are 2 types of ovens attached to the commercial gas ranges; gas & electric ovens. At your convenience, you can select any of them. Do keep in mind, restaurant gas stoves with ovens cost more than usual gas stoves and hence if you feel absolutely no need for an oven, you can skip such options.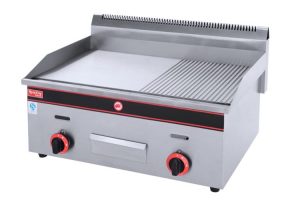 3. Body
In busy and chaotic restaurant kitchens, any equipment has to be resilient & must have good durability. That's why most of the best-quality commercial restaurant equipment is made of stainless steel bodies. Equipment made of Stainless steel bodies is strong and needs less maintenance.
Make sure you purchase a commercial gas range with Cast Iron Burners. Cast iron's high melting point is 1204.444°C which makes it super durable.
4. Get it online
If you are thinking- Why buy commercial kitchen equipment online? Then, this is why! Out of plenty of good reasons why restaurateurs should buy commercial kitchen equipment online, some vital reasons are :
Wide range of options
Easy access to information
Convenient to make a decision
Delivery at doorstep
Time-saving
If you are looking for a good online store for commercial kitchen equipment, Restaurant.Store is the place for you. Restaurant.Store is an online marketplace dedicated to commercial kitchen equipment. The store not only offers equipment but also delivers expert consultation services along with kitchen design layout assistance.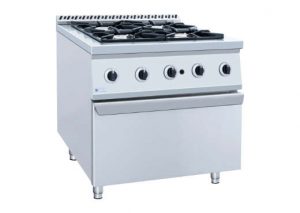 Conclusion
Now that you know how to buy a commercial gas stove for a restaurant and even where to buy it from, let us know your buying experience in the comments section below.
Moiz April 27, 2022
Features
Drop us message and we'll get back to you.