Online Ordering System for Restaurants; In 4 Awesome Steps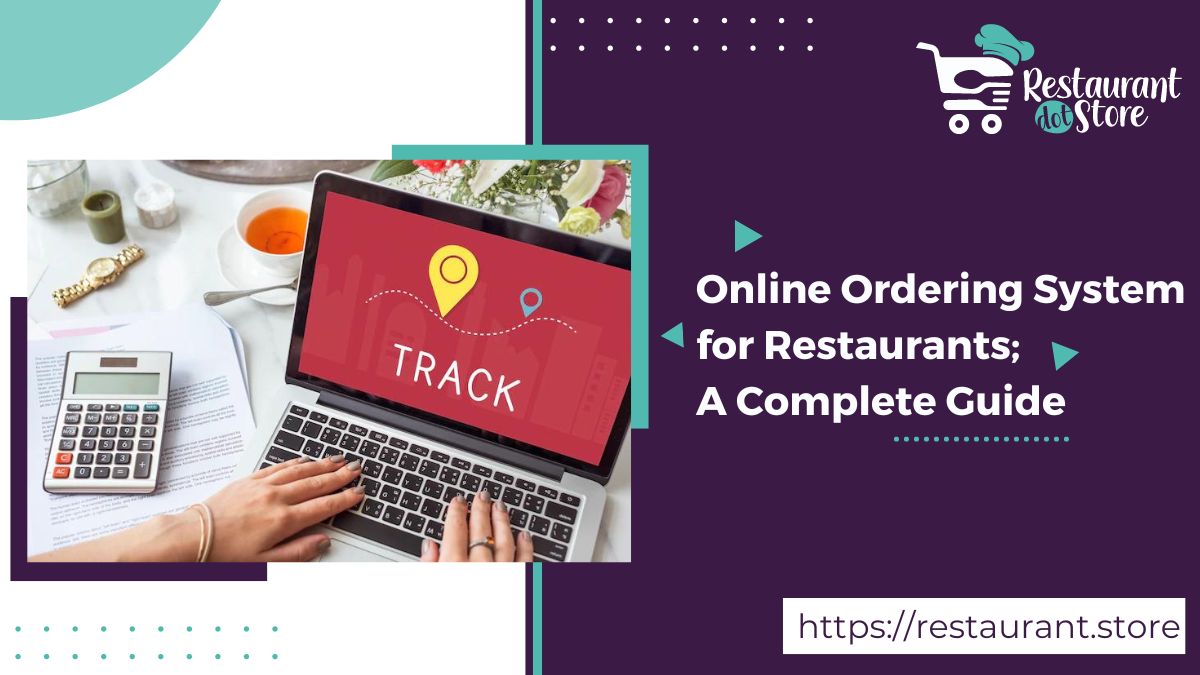 Online ordering system for restaurants is a quite popular trends in the food industry. Though it is a self-defining term, it is not only building a system where users can order food online or reserve their tables online. It is far more than that.
Why should every restaurant, cafe, kiosk cafe, & quick service restaurant build an online restaurant ordering system?
Upselling
Marketing
Increased sales
Brand awareness
Covering up a whole new market
Upselling? How does an online ordering system for restaurants help in upselling? Has any Waiter or Captain suggested a side dish to go with whatever you have ordered? Like "Would you like to have fries with that Pasta?" Upselling is extremely crucial and requires some serious waiter skills. What if your restaurant's online ordering system does the upselling for you?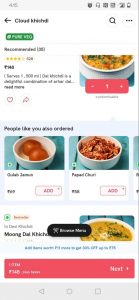 People Like You Also Ordered:
I mean who can say no to Gulab Jamun & Papad Churi!
An online ordering system for restaurants also takes care of marketing! If you are planning to opt for popular online food ordering platforms like Zomato & Swiggy, you get to reach out to their amazing customer base & even highlight your restaurant by opting for their paid ads. Even if you are planning to build your own online ordering system for restaurants, you can provide discounts, exciting offers, & scratch cards to online customers.
Upselling & Marketing are directly associated with Increased Sales & Brand Awareness. Once a customer experiences good taste, quality food, & great service, the restaurant automatically turns into a brand!
An online ordering system for restaurants opens a whole new world of new customers! Be it in association with popular platforms or individual ordering systems, restaurants get to reach every corner of the city!
Enough of the benefits! Let's jump on the vital part of this blog; building an online ordering system for restaurants.
Online Ordering System for Restaurants; A Complete Guide
1. Define the objective-
What is it that made you land on this blog? Since you are researching restaurant online ordering systems, it is obvious that you have identified certain benefits of this system & want to explore more about it.
But having objectives defined before you start building your online ordering system for restaurants can be beneficial. The objectives can be any or all of the following:
Facilitating online ordering
Outreaching a bigger customer base
Facilitating online reservations
2. Identify challenges-
When we talk about an online restaurant ordering system, we often overlook the challenges. There are certain questions that need to be answered before investing in the system:
Do you have enough capacity to tackle on-table & online orders?
Do you have advanced & commercial kitchen equipment?
Do you have enough staff to place orders in time?
Do you have enough budget to build a highly-functioning online restaurant ordering system?
Identifying all possible challenges clarifies the direction of action items & streamlines the processes. Being in the industry for more than 35 years, I can offer solutions to the 2nd challenge. Order commercial kitchen equipment from renowned brands from Restaurant.Store.
3. Define features-
There are plenty of restaurants & plenty of online restaurant ordering systems. Focus on what difference you can bring to the table.
Here are a few feature ideas if you are building your customized restaurant online ordering system:
Hassle-free payment gateway integration
Live tracking of order
Prompt notifications
Quick access to offers
Food suggestions
Takeaway options
Pre-ordering facility
Food customization
Third-party app integration
Quick Invoice
Split the bill option
Let us know in the comments section below if you have any other exciting feature ideas!
4. Start developing-
When you start executing your plans, there are 2 options; building an in-house team and hiring a team of professional app/software developers.
No matter what you select, make sure your online restaurant ordering system has Effortless User Experience at the top of the priority list. Make sure you hire a team that has experience in developing online restaurant ordering systems. Also, building a system is not a one-time task. It needs to be maintained! While hiring professionals, make sure they deliver prompt maintenance services.
Final Thoughts:
If you are a restaurant owner, I hope you enjoyed the blog. Restaurant.Store not only offers a wide range of commercial kitchen equipment but also delivers Consultancy services to restaurateurs. Click here to know more.
Moiz October 31, 2022
Features
Drop us message and we'll get back to you.