Initiate a Meal Prep Business in India:6 Easy Steps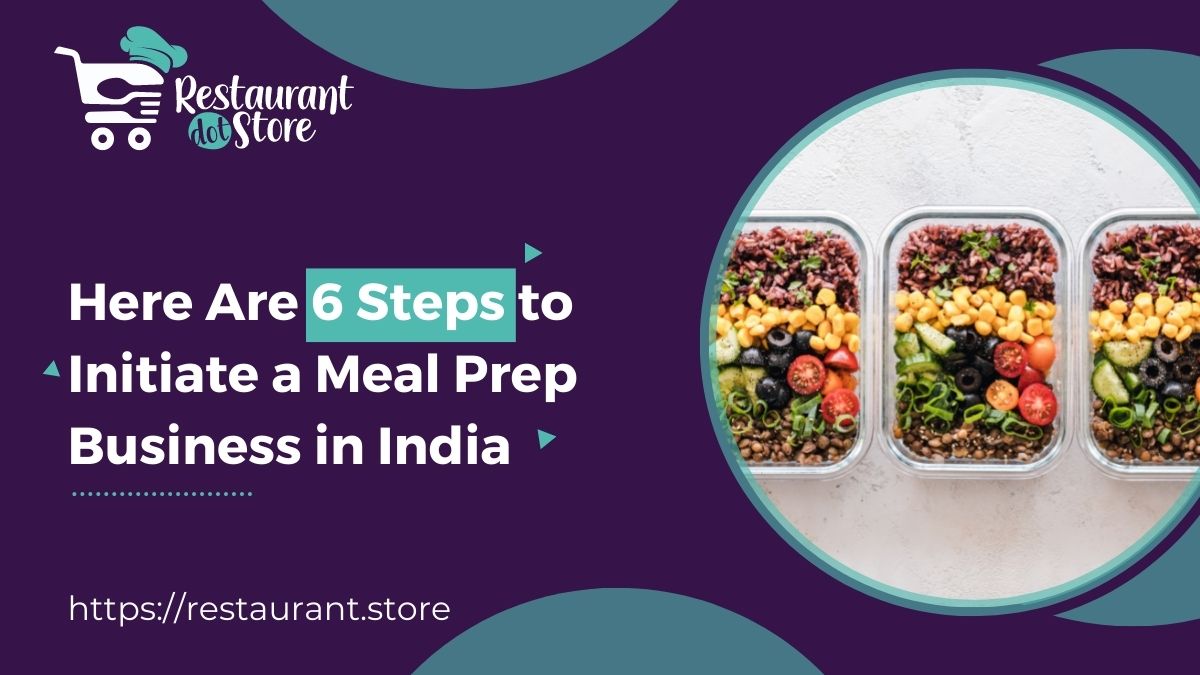 Starting any business in the food-service industry in a country like India is never a bad idea. Today a huge bulk of the youth population is leaning more towards eating in and getting deliveries rather than stepping out for food. This combined with the recent rise in the importance of consuming healthier and safer food, the meal prep business in India shows tremendous potential. Many restaurants have already started moving in this direction to help expand their business.
It's certainly not easy to start any business, much less the meal prep business. But if you follow the methods written in this blog, you can successfully initiate your own meal prep business in India!
6 Steps to Take to Successfully Launch a Meal Prep Business in India
1. Select Your Niche
There exist multiple cuisines in the food service industry, out of which a few specific ones are the most popular in our country. The people of India have particular eating habits, which differ while snacking, eating regular meals, and eating out. If you are planning to start a meal prep business, the first thing to take into account is the type of food your targeted customer base will eat regularly as meals.
Meal kits also come in multiple formats, from which you can choose the one most suitable for your cuisine. For example, some restaurants opt for a meal kit with prepared ingredients that are uncooked. In this format, your customers will have to assemble or cook the ingredients in the meal kit themselves. Another example is one where meals are pre-made. These are freshly prepared meals and the menu is usually decided a week ago.
2. Come Up With Viable Business Plans and Marketing Plans
The road to success for your startup is paved through a well-structured business and marketing plan. Not only do creating plans make you clear of your goals, objectives, and growth plans, but they also build up a blueprint, and are a great asset to show to potential investors.
After settling on a business and brand name, coming up with a tactical marketing plan is the next step. This primarily includes research on your market and target customer base. After that comes the fun part, which is figuring out the most effective way to sell your products to your identified targeted audience!
3. Specify your Products & Services
Every meal prep business service provides a specific set of products and services. Before deciding on your niche and format, you must jot down what products and services you want to deliver and ask yourself a few questions related to them. These questions include factors such as pricing, quantity, production process, and frame of time required to prepare, and deliver your meal kits.
4. Make Sure You Have All the Required Licenses
This step might become tedious and time-consuming. However, you must have all the required licenses sorted before kicking off your business. Not only do these give your business legal credibility, but they can also allow you certain permits and boons! A few basic necessary licenses and registrations you need to get for your meal prep business are listed below:
Fire NOC
EPF Registration
GST Registration
5. Find Out All Possible Channels to Drive up Sales
Just like how there are various formats to run a meal prep business, similarly, there are also multiple channels your restaurant can invest in to acquire more sales! A few methods to touch more revenue points can be in the form of how you choose to deliver your meal kits to your customers. You can use your own app/website or list your restaurant in a third-party application like Zomato/Swiggy.
Another choice you can make is to define or expand the scope of your business. You can have multiple kitchens and deliver food to your hungry customers directly, or you can have a pickup and takeaway model. The choice is up to you!
6. Keep Your Ingredient Sources and Supply Ready
There are several productive ways in which you can keep the ingredients, resources, and raw materials you will require ready to use. Once your business venture starts, you will need a constant supply of ingredients, and packing and shipping materials. Finding out sources and buying them in bulk could contribute to reducing the overall cost. Keep in mind to buy in bulk only if you are sure you have a large number of daily customers.
Other resources include water and electricity supply along with the kitchen equipment and manpower needed to prepare and deliver your meal kits. Restaurant.Store has commercial equipment that comes in handy and adds convenience, especially to a meal prep kitchen or meal prep business!
Conclusion
With the growth of meal prep services or meal prep business, restaurants and companies venturing into this industry are sure to experience a perspective and bright future! Factors such as saving time, reducing grocery shopping, and divulging a variety of cuisines are attracting a huge customer base to meal-prep services. These incentives and recent health regulations together drive people to order ready-to-cook or eat food!
While this industry does not require a large amount of complex equipment, especially if your model is one of sending do-it-yourself meal kits, Restaurant.Store still offers much other commercial equipment that can assist your kitchen model and help your business run smoother!
Moiz July 13, 2022
Features
Drop us message and we'll get back to you.