Barbecue Business Plan In 2023- A Success Recipe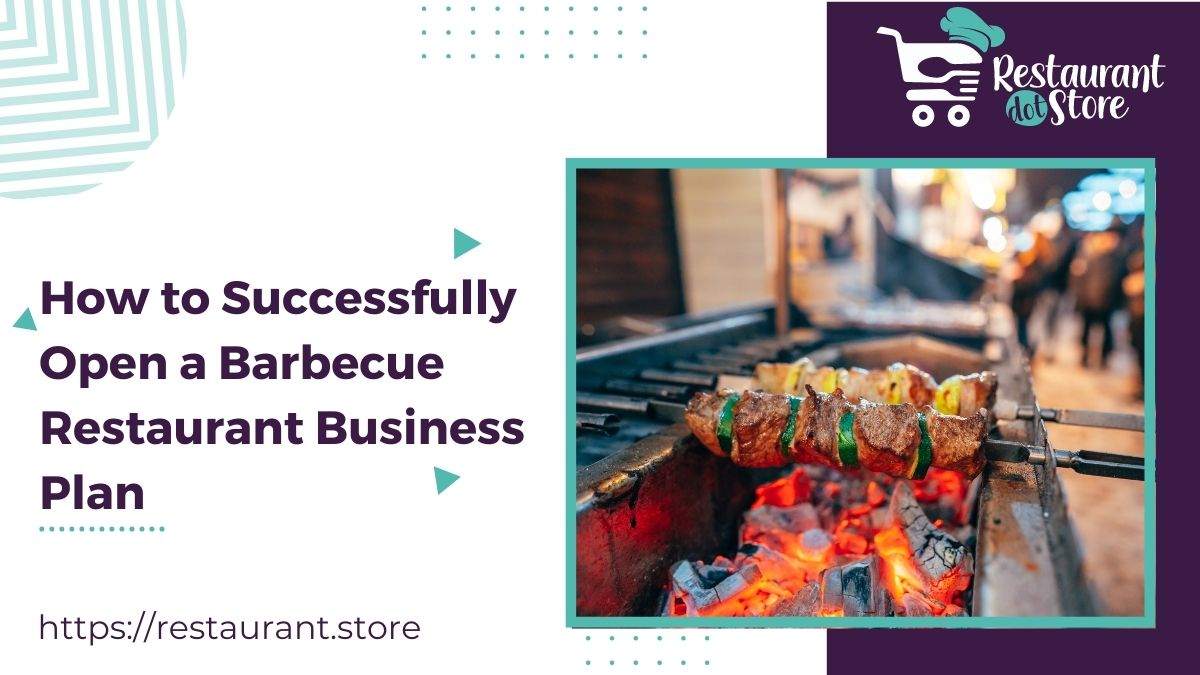 The Barbecue restaurant business is extremely hot right now- especially in India! Groups of family, friends, or employees are often spotted at bbq restaurants, making this their primary clientele. Especially with colder months now approaching, the bbq business is set to boost, with more people wanting to eat instant hot and grilled food. That makes it the perfect time to open up a restaurant or chain of bbq outlets, and start building a Barbecue Business plan accordingly.
But, it isn't an easy feat to open and run a bbq restaurant. The first challenge comes from it being a little bit of foreign cuisine in our country. Due to this, not everyone might be as familiar with the concept. A Barbecue Business plan will also require special grills, usually installed on the tables of the customer, or in the kitchen sometimes, making the restaurant model behave differently from other cuisines. There are multiple things to do differently and keep in mind while opening a bbq business successfully. Enclosed in this blog are a few pointers to take note of to tactically plan and successfully open and run a bbq restaurant business!
5 Pointers to Take a Note of Before Starting a BBQ Restaurant Business
1. Select the Best Location
BBQ isn't a cheap delicacy. In fact, it falls under a fancy or luxurious model of restaurants. Thus, while scouring for a location, you must make sure you select an area the clientele of your restaurant can access easily. For example, downtown areas where offices are located, urban areas, or huge housing societies are prime locations to set up your restaurant. If you are thinking of starting a chain, make sure the spots you select are all located in areas where people from the middle to higher class reside.
2. Research the Market and Put Together a Team With Passionate People
Before starting any project, it's essential to have a domain understanding of the market you are entering. This starts from the start-up costs, to who your clientele is, to your competition, and obviously, the complete knowledge of BBQ and its types.
Most importantly, it's important to identify who your customers are and what they want, as your restaurant would not run without them! Over here an able team enters the picture. Your team must consist of people who can come together to create a perfect BBQ menu, that will leave people wanting to come back for more! It's impossible to succeed without a passionate and efficient team, especially in a food service business. A Barbecue Business plan generally requires a constantly moving team, so make sure you are hiring the best of the best!
3. Get the Right Equipment
Yes, you could use normal equipment like gas and pans to make and serve BBQ to your customers, if you want to lose them! What makes Barbecue special is its slow cooking on grills that are particularly made to cater to the barbecue taste! These are operated with the help of charcoal, which give out a smokey and delicious flavour to your BBQ creations! To find the most high-performance barbecue grills, Restaurant.Store is the place! Coming along with a bunch of accessories like skewers, gloves, and steel net (jali), these grills are perfect to fit into the tables or interior of any successful BBQ restaurant!
4. Carve Your Own Niche
With barbecue, the possibilities are endless. Apart from having the basic menu, explore the ingredients and find out more dishes to enhance your menu. Many restaurants specialize in serving BBQ, which is why you must find a way to stand out to attract the right customers. Research, develop, and test out bbq dishes that hit the mark!
5. Social Media is your Friend!
No one is going to find out about your restaurant without some proper marketing! One of the surest ways to create awareness for your BBQ restaurant business is through social media. Talk about your uniqueness and the unmatchable experience your customers will get at your establishment.
For example, you could turn your BBQ restaurant opening into a grand event! Invite people to taste your dishes for free, with music and other exciting affairs. Social Media is the perfect platform to plan, execute, and also brag about the event after it's done, all to promote a fun, lively, and delicious experience that no one should be missing out on!
Conclusion
Barbecue is often associated with fun and exciting times when a large group of people comes together to celebrate something. Apart from tasting delicious, BBQ is mostly grilled on your own, making it an entertaining group activity to bond over! This makes it the perfect business to launch in our country. If you understand the core reason behind why people really enjoy Barbecue, you will be able to plan and execute the ideal Barbecue Business plan and strategy to open and run a fruitful bbq restaurant!
Moiz September 13, 2022
Features
Drop us message and we'll get back to you.