Important Food Trends That Are Taking the Culinary World by Storm in 2023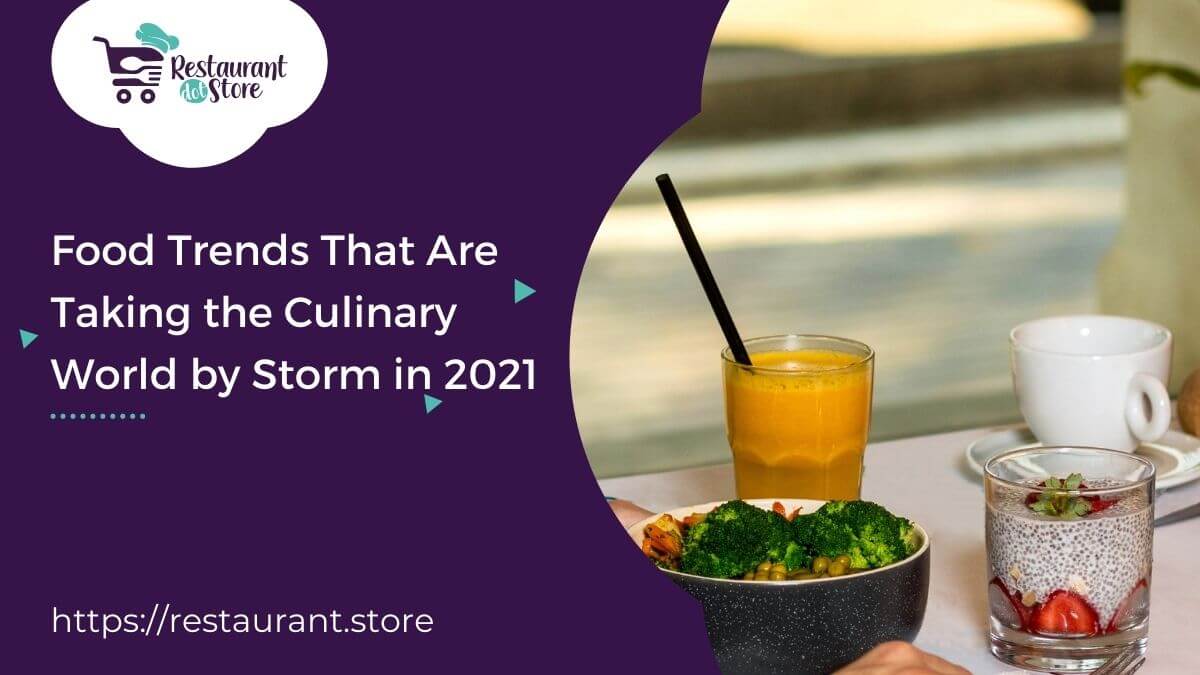 Since the pandemic is still going on and we are not yet allowed to wear off the masks, health is everyone's highest priority. Every year new food trends are introduced from all over the globe. This year, many new trends are introduced with unique health benefits.
Most of the food trends are going to stay for long and rule the food industry. Keep reading this blog and you will find many ideas for your dining. You can create a unique amalgamation of traditional Indian cuisine and technique from across the world to give your restaurant a new start. So let's get started!
Food Trends 2023 Every Restaurateur Must Know:
1. Food Crafting
How many of your customers eat your food without posting its pictures on Instagram? No one? We knew it!
It's all about cooking something mouthwatering with excellent decorations and food crafting which takes hours to make but few minutes to eat. Be it starters, main course, or dessert (which has to look as beautiful as it tastes), all chefs are doing something innovative with food crafting.
In the pandemic, everybody experimented with dalgona coffee, cakes, pancakes, and whatnot. Similarly, Indian Restaurants these days are adopting western food crafting techniques for desi cuisine making it more appealing.
2. Eco-friendly Packaging & Serving
This is something closer to our hearts! We all care about our environment and this concern has raised more in the past year 2020.
The Indian food industry is bringing revolutionary food trends by reintroducing old and almost forgotten Indian culture. A juice joint in Bangalore started serving juice in the peel and rind of fruits which got the attention of many Juice Joints and Restaurants.
There are many restaurants avoiding the use of plastic boxes and cups and are coming up with innovative eco-friendly packaging & serving such as banana leaves, paper glasses, earthen pots, etc.
3. Food Meditation
Wonder what is Food Meditation? Yeah One of the latest food trends is 'food for the mind', literally!
Honestly, this is the most ancient Indian culture to cook meals which are healthy for body as well as mind.
According to many research studies from many demographic areas, there are multiple fruits, vegetables, spices, herbs, and ingredients that can boost your mental health, combat depression, and soothe anxiety.
Creating unique new dishes with such ingredients is the new food trends which is going to stay for long. Because mental health awareness has grown like never before. Restaurateurs and chefs can consider this trend and add up some exciting items to the menu. A food trends that will help you as a restaurant to stand firm in the competition.
4. Vegan and Vegetarian Food
Though vegan and vegetarian food is not something new, the number of people adapting to vegan & vegetarian food is increasing rapidly.
Many research studies have revealed that vegetarian food is a better option than meat-centric food in the context of physical and mental health as well as environmental wellbeing.
Hence, plant-based food is the new trend that has opened many doors to explore the world of veggies and create some amazing cuisines. Since many people Google for vegan-friendly restaurants, this is a great opportunity for restaurateurs to bring up something unique and attract a new group of possible customers.
5. Low-waste Food
Now that we have already discussed eco-friendly packaging, let us discuss something about natural packaging.
By natural packaging we mean peels, rinds, skins, stems, and tops of veggies/fruits.
Being a chef or restaurateur, you must be aware of all the nutrients present in skins, leaves, and stems of veggies/fruits. These parts can be used as great ingredients instead of dumping in waste.
With the low-waste food trends, restaurants can contribute to the well-being of the environment as well.
6. Almost-Ready Meals
Another amazing food trend in 2022 is almost-ready meals. Are you always concerned about the quality of oil used in deep frying samosas? Well, now you have a solution to your concern.
Many small, as well as restaurant giants, are introducing almost-ready meals where almost everything is prepared at the restaurants. Customers are supposed to take it home and cook it as per their needs.
This not only lets them cook the food in their style but also helps them serve hot and fresh food to their guests at the parties.
7. Smart Commercial Kitchen Equipment
Restaurateurs having huge crowds and waiting queues can understand the importance of smart equipment able to perform multiple tasks in one go saving lots of time and efforts of chefs.
Restaurant.Store is an online store specializing in selling commercial kitchen equipment. They have smart equipment such as Combi Ovens, which can make multiple items in one go. Be it grilled chicken or steam rice or a pizza, this oven helps you make it all together in one single machine with different settings using hot air and steam. Restaurant.Store has a wide range of many such smart kitchen equipment perfect for restaurant use.
Conclusion
Restaurateurs need to learn and follow all the latest food trends in 2022 to keep up with the industry and serve clients with amazingly healthy as well as tasty food.
Let us know in the comment section, what food trends are you going to follow in the year 2022.
Moiz May 11, 2021
Features
Drop us message and we'll get back to you.