Top 10 Essential Cafe Equipments: Curated by Experts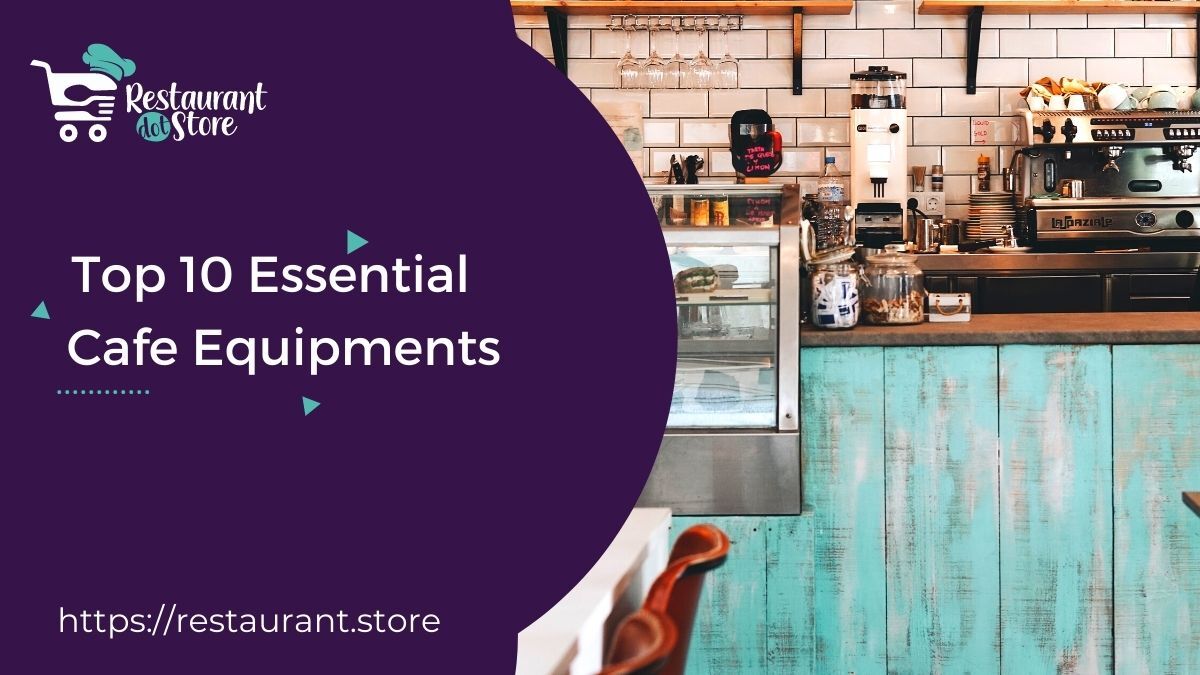 Every time is a good time to enter the cafe business. If you are planning to start a cafe, you must have thought about what should be the theme, the location, the specialties, etc. But have you listed down all equipment you are going to need? If not then we have got you covered. In this blog, we are offering a Cafe Equipments list to help all cafe startups.
Top 10 essential cafe equipment list
1. Coffee machine
The first and most important equipment in the cafe equipment list is a high-quality automated coffee machine. Though there are many different types of coffee machines in the market, we recommend semi-automatic or fully automatic machines. You can grind different types of coffee beans in different sizes.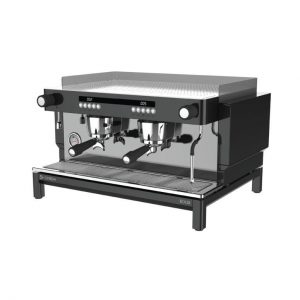 2. Refrigerator
Since a cafe serves a wide variety of beverages, the primary ingredients would be milk, cream, and ice. Since the amount of these ingredients would be way more, your cafe needs a large-size refrigerator with instant cooling and wide space. Unlike regular refrigerators, commercial refrigerators keep the temperature constant while being opened and closed continuously throughout the day.
3. French fries cutter
Almost all cafes are known as fast-food restaurants. A combination of fresh hot french fries with a warm cup of coffee is just perfect. To prepare the French fries, a sharp and strong french fries cutter can be very helpful. A commercial French fries cutter can chop multiple potatoes in one go saving you a lot of time.
4. Meat mincer machine
You don't want to serve your customers chicken sandwiches with large chicken pieces that keep falling. Many cafes serve chicken sandwiches, meat puffs, Frankies, etc. The most important piece of cafe equipment you need here is a fine-quality meat mincer. A mincer has sharp blades that chop down even the hardest meat pieces into tiny pieces perfect to cook.
5. Hot and cold beverage dispenser
Be it hot milk or iced soda, cafes must-have beverage dispensers from where they can take off the drinks as the orders get in. There are 2 types of beverage dispensers; hot and cold.
6. Electric deep fryer
Remember we just mentioned equipment to cut French fries? Here's is the deep fryer to fry those fries. We recommend electric deep fryers as they are super fast and convenient.
7. Sandwich griller
Be it grilled starters or sandwiches, a griller is a must. Grilling is used to apply dry heat to the surface of the food to cook it. A commercial griller stores multiple sandwiches at a time and grills from above, below, and from the side. A good quality griller makes the cooking process faster.
8. Ovens and toasters
When we say coffee, we immediately visualize a hot cup of coffee with muffins. Every cafe serves something to go with a cup of coffee or tea. It can be donuts, muffins, pastries, puffs, cookies, etc. All these items can be prepared in ovens. As per your requirement, you can select a small to large-sized Commercial pop up toasters.
9. Commercial Blenders
Most of the cafe customers prefer blended drinks. Hence, every cafe must at least have one good Commercial blender. A good quality blender is always a good investment.
10. Display case
Have you ever thought about what enhances the beauty of every cafe? A collection of amazing baked items in the case. A beautiful dish deserves a beautiful representation. A Display Case is a perfect equipment to display beautiful items. It also keeps the food fresh and warm for a long time.
Conclusion:
The above cafe equipment list or coffee shop equipment list covers all vital equipment required to start a cafe. Make sure you purchase the equipment from a reliable vendor or e-commerce website like Restaurant.Store. We are a team of kitchen experts who not only deliver industry-best commercial cafe equipment but also help cafe owners in setting up their dream cafes in India.
Moiz March 29, 2021
Features
Drop us message and we'll get back to you.