5 Amazing Equipment Every Bar Needs for Faster Service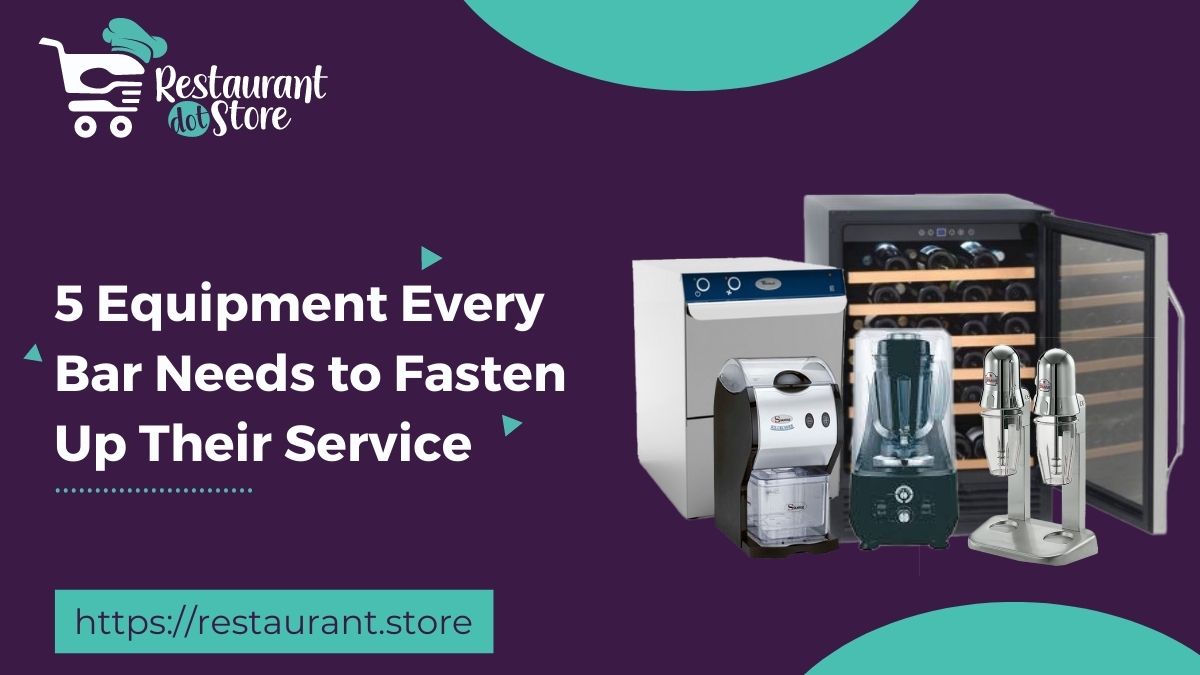 Hello to all Bar owners & Bar Managers! You guys are doing a great job by making people's times & gatherings memorable with amazing food, ambiance, & drinks!
Since I have been offering commercial kitchen equipment to bars & restaurants for years now, I have noticed it is a tough job for Bar owners & Managers to tackle the rush hours. A group of drunk people waiting for their next drink for a while can look like a scary scene. What's the solution? Get the operations streamlined & quick to avoid long waiting queues at the counters.
In this blog, I am going to introduce you to some of the amazing bar equipment online that I often get asked about. Often bar owners & business decision-makers enquire about this equipment due to the extraordinary performances & best quality. So let's get started.
5 Equipment Every Bar Needs to Fasten Up Their Service
 1. Ice Crusher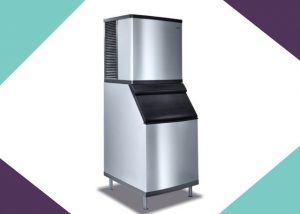 The most important part of any hard drink or mocktail is the chillness of that drink. Crushed ice is often used in mocktails & cocktails. The perfectly crushed ice can affect the taste of the drink to an extent. Are you still using traditional commercial ice crushers or manual ice crushers for your bar? It's time to switch to the advanced ones.
Here is one of the most demanded ice crushers by bar & restaurant owners- Sirman Ice Crusher – Triton. This amazing & feasible commercial ice crusher is often used in large-scale bars. What are the specialities?
Can crush ice in different sizes
An adjustable blade
Stainless steel parts
Safety micro switches on the feeding mouth & collecting tray
2-litre capacity
Fully electronic
Another amazing commercial ice crusher is the Santos Bar Ice Crusher. Perfect equipment for heavy-duty ice-crushing. Let's check out why this equipment is so popular among Bar owners & loved by Bartenders-
Can crush 1-2 kg of ice in 30 seconds
Just press 1 button to switch from fine to coarse ice
2 functioning modes- automatic & manual
Fully electronic
 2. Drink Mixer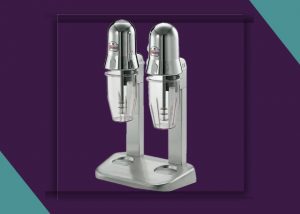 A drink mixer is the perfect equipment used for preparing smoothies, shakes, juices, & other amazing beverages. Santos Drink Mixer is one of the most popular commercial drink mixer equipment and we often get its inquiries from all over India.
The equipment has 3 tools & 2 bowls. It's extremely easy to use and has an automatic motor activation with bowl detection. The equipment is known for its long life & powerful motor. It's fully electric equipment and has 1 stainless steel bowl and 1 transparent bowl. 3 stirrers: 1 universal spherical stirrer, 1 rubber stirrer, and 1 winged deep stirrer.
3. Blender With Noise Cover
Another important piece of equipment needed in a bar is the commercial blender. Most of the bar staff prefers commercial blenders with noise covers. This Celfrost Blender With Noise Cover With Extra Jar is one of the most renowned products. It comes with a 2-litre jar & 1 extra jar as well.
Another amazing blender with a noise cover is Vitamix Digital Blender With Noise Cover – 3 Hp. It has a capacity of 1.4 litres and is fully electronic.
4. Wine Chiller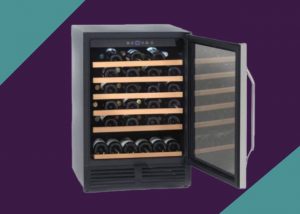 Must-have commercial bar equipment; Wine Chiller. To keep your wine chilled, check out this most enquired wine chiller. With a whopping capacity of 45 bottles (750ml each), interior lights, and a temperature range of 5°C to 18°C, this becomes one of the most preferred ones.
5. Glass Washer
A glass washer has to be of the best quality & efficiency. You don't want to run out of glasses in rush hours. Here is the most enquired commercial glass washer- Washmatic Undercounter Glass Washer With Rinse Injector.
It has the Thermostop functioning and dry run protection. It also has a 400x400mm Rack size along with 2 wash programs. With a whopping capacity of 60 Racks/Hr; Tank Capacity: 7 LTR this equipment washes glasses like a pro.
Final & important thing I need to tell you: 
Since all this equipment is highly demanded & are of premium quality, you get to first enquire about the equipment and discuss it with our experts. Check out what other commercial kitchen equipment we have at our online store; Restaurant.Store.
Moiz August 3, 2022
Features
Drop us message and we'll get back to you.