Effective Commercial Sandwich Griller Buying Guide 2023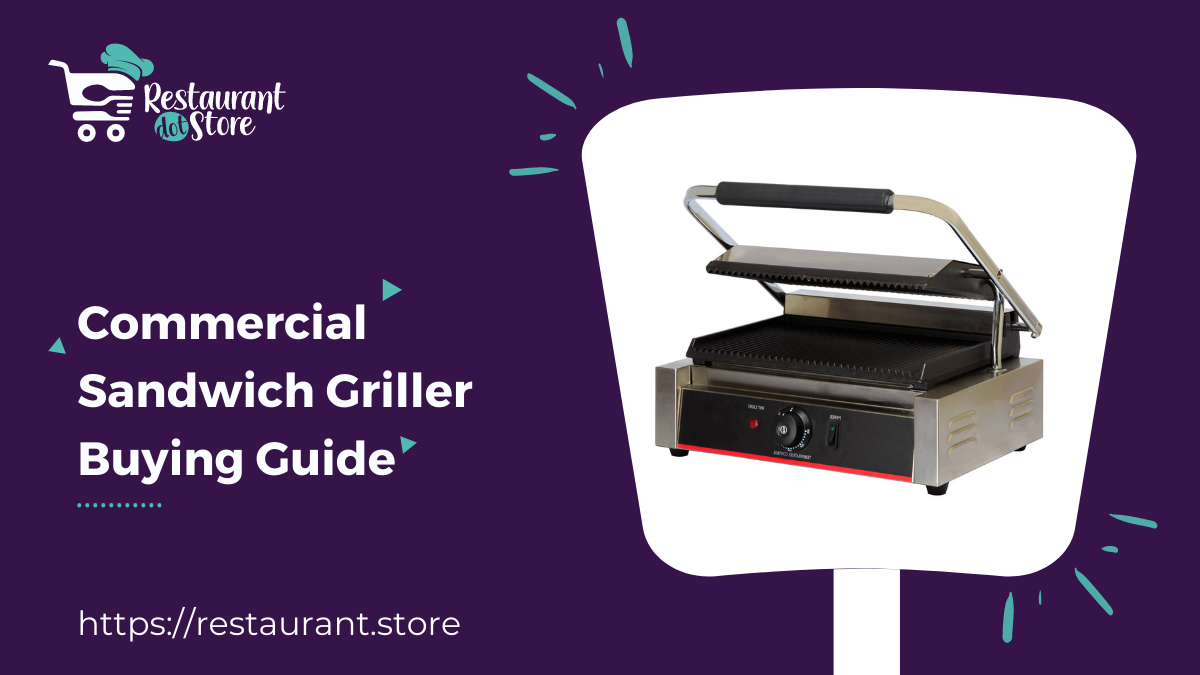 Sandwiches are a fast food item that is easy to prepare and is super delicious no matter if it is a simple veggie sandwich or a cheesy grilled sandwich with mouth-watering meat slices inside. This is why most of the restaurants & cafes in India do not miss out on including Sandwiches in their menu cards. And a commercial sandwich Griller is the best way to make professional and addicting sandwiches!
To prepare a perfect sandwich, you need to have sandwich-making expertise, all the fresh ingredients, and a quality commercial sandwich griller. Why not a regular sandwich griller? Because it has less capacity, lesser features, and a poor capacity of bearing constant load. Hence, it is always recommended that restaurant & cafe owners to buy commercial sandwich grillers at feasible prices. But do you really know how to identify which commercial sandwich griller is the best suit for your business? We have the answer for you.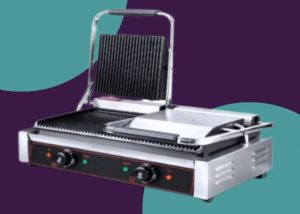 Commercial Sandwich Griller Online Buying Guide
1. Capacity
Since you are looking for a commercial sandwich griller for your restaurant or cafe, the first thing you should notice is the capacity of that commercial sandwich griller. The first question that should pop up in your mind is- How many sandwiches can it prepare in one go?
Imagine your staff working hard in the rush hours and customers are getting impatient as their sandwich is taking longer than usual. To avoid such scenarios, make sure you know what is the ideal demand for sandwiches every day at your cafe/restaurant during rush hours. Try to purchase the commercial griller with apt capacity; not too less & not too high as it is directly associated with the cost of a commercial sandwich griller.
2. Features
The next thing you need to consider is the latest features in your new commercial sandwich griller. Since you are purchasing it new, make sure it has all the top latest features. The commercial sandwich griller must have these features
Less power consumption
The non-sticky surface of plates
Square or rectangular plates
Adjustable heat settings
Stainless steel body
Longer durability
Better heat retention
Even & consistent heat emission
3. Functionality
Ordering a commercial sandwich griller for your cafe does not mean the equipment must be used only for sandwiches. Wouldn't that be amazing if you could use it for preparing other food items? Along with sandwiches, you can always grill meat, veggies, waffles, etc. if you purchase a Multi-purpose sandwich griller.
Another important aspect to consider in functionality is the ease of use. Any commercial kitchen equipment must be super easy & convenient to use. Even if the head chef is busy preparing other important items, the supporting staff & helpers should be able to prepare sandwiches. Make sure whatever commercial sandwich griller you purchase online, has easy functionalities.
4. Included Accessories
What's with it? Remember, when you ask for a sandwich griller online or offline, it must have some additional accessories included. Usually, a commercial sandwich griller comes with a copper wire brush and crump collect tray.
Preparing sandwiches for an entire day covers the equipment & especially the plates with butter, sauces, cheese, veggies, meat pieces, etc. To keep the equipment clean, a copper wire brush is a must-have accessory. Also, grilled sandwiches tend to form tiny bread crumbs which are collected in a tray.
5. Cost of Commercial Sandwich Griller Online
The cost of every commercial sandwich griller varies depending on the capacity, functionalities, features, body metal type, & included accessories. Make sure the equipment you are going to finalize fits your budget. You can explore multiple options & brands before making a final decision. We strongly recommend prioritizing quality over cost.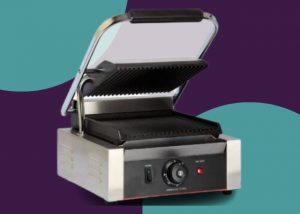 Conclusion
Following the given guide to purchasing the best commercial sandwich grilling machine online will help you select the best equipment. Even after following the guide, if you are in a dilemma, you can always go to Restaurant.Store, an online store for commercial kitchen equipment and consult the experts there who will understand your business nature & your precise requirements and help you find the right equipment for you.
Moiz March 30, 2022
Features
Drop us message and we'll get back to you.