Guide to Buy a Commercial Refrigerator in 5 Easy Steps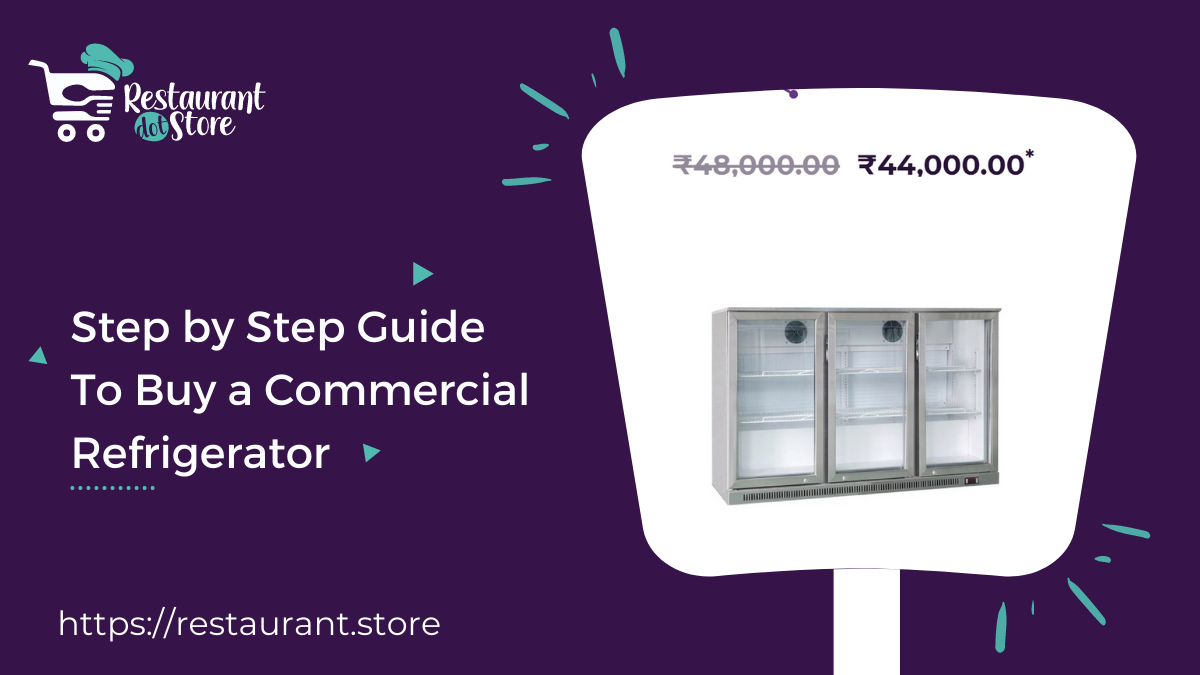 Commercial refrigerators are one of the most vital equipment used in any restaurant, bar, bakery, or cafe. To store perishable food materials, keep the food fresh for long periods, store beverages, and maintain the coolness of desserts, etc. are the primary functions of the commercial refrigerator.
Needless to say that even a single-door hotel refrigerator needs a handsome amount to be invested. Hence, it is highly recommended to follow the given guidelines while purchasing a commercial fridge.
This step-by-step guide will help you make the right choice and buy a perfect refrigerator for your commercial requirements. So let's get started.
Step by Step Guide to Buy a Commercial Refrigerator
1. Select the right type of refrigerator
Did you know that there are more than 15 types of refrigerators? Right from display cabinet refrigerators to walk-in refrigerators, you have a wide array of options to choose from. As per your requirements, you can select the type of refrigerator. Ideally, every restaurant/bakery/cafe has 2 types of refrigerators; one used in the kitchen and another used to display food items (mostly desserts & beverages).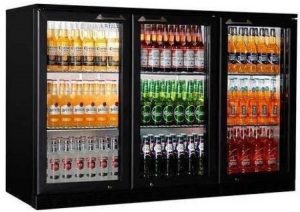 Here are some common types of refrigerators
Stainless Steel Refrigerator
You can choose from single door, 2 door, 4 door stainless steel refrigerators. You can also opt for prep counter / cold bain-marie which can be handy for chefs and helpers. Stainless steel refrigerators have a pretty long life span, are easy to access & clean, and are of good quality.
Vertical Chillers
These vertical chillers can be used to store large quantities of food and are extremely handy for chefs. One can easily take out or store items by standing in front of it. Depending on the size of the chiller, you can dedicate the space for it. Vertical Chillers Refrigerator are always used for kitchens and are not placed out of the restaurant.
Walk-in Refrigerators
This type of refrigerator is a good fit for large-scale restaurants and hotels. Such refrigerators are like wide rooms where you can walk in and access them. These refrigerators have ample space for chefs and helpers to move around and select the food items stored.
Display Refrigerators
Cold drink fridge or display refrigerators where you can store prepared items or prepared drinks to satisfy both needs; aesthetic display & cooling. Display refrigerators are usually placed at the dining area or near billing counters wherever customers get the proper glimpse of those items.
2. Your Custom Requirements
According to your custom requirements such as the average amount of food prepared every day, the number of raw materials stored, space assigned for refrigerators, etc., you can select the right refrigerator.
If you are looking for a refrigeration system for your bar, you might want to consider more than one refrigerator. Right from counter refrigerators, ice cube machines, stainless steel refrigerators, bar refrigerators, etc. can be considered.
Make sure you list down the different requirements and select suitable refrigerators. If you have a small cafe, you can always pick the minimal feature refrigerator that stores and keeps ample amounts of items cold.
3. Space
Depending on the type of commercial kitchen layout, you can dedicate space for your refrigerator. But what to do if there is not enough space as per your requirements? You can always opt for multi-purpose refrigerators that function as freezers, chillers, and even have glass doors to be used as display refrigerators.
Make sure you measure the available space before buying the refrigerator and ask for the exact size specifications while purchasing.
4. Compressor
Here comes the technical part. Compressors are used to regulate the internal temperature of your refrigerator. While purchasing the refrigerator, make sure that you select the right compressor mounting. You can get the top-mounted compressor if your ambient temperature is cool, the bottom-mounted compressor if your ambient temperature is hot, or you can also opt for the remote-mounted compressor refrigerators. Compressors regulate refrigerators through the systems.
5. Check the Budget
You can always compare numerous brands and tally the features as per the price involved. For cloud kitchens or small-scale cafes/restaurants, decision-makers prefer purchasing equipment satisfying minimal functionalities at pocket-friendly prices.
We recommend you to get it from a reliable online store where you can check out different commercial refrigerators in India and make a decision in no time comparing the price & features.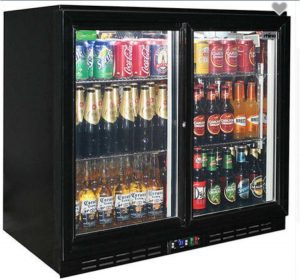 Conclusion
Buying a good-quality refrigerator for commercial purposes is a tough decision, especially when there are multiple brands, advanced features, and exciting offers. To get the right equipment, you can consider buying all commercial refrigerators from a reputed e-commerce store like Restaurant.Store. Restaurant.Store offers an amazing variety of all commercial kitchen equipment and has a wide array of budget-friendly products. Click here to start buying your next commercial refrigerator and other equipment.
Moiz November 9, 2021
Features
Drop us message and we'll get back to you.