Commercial Ice Cube Machine Buying Guide: 4 Best Tips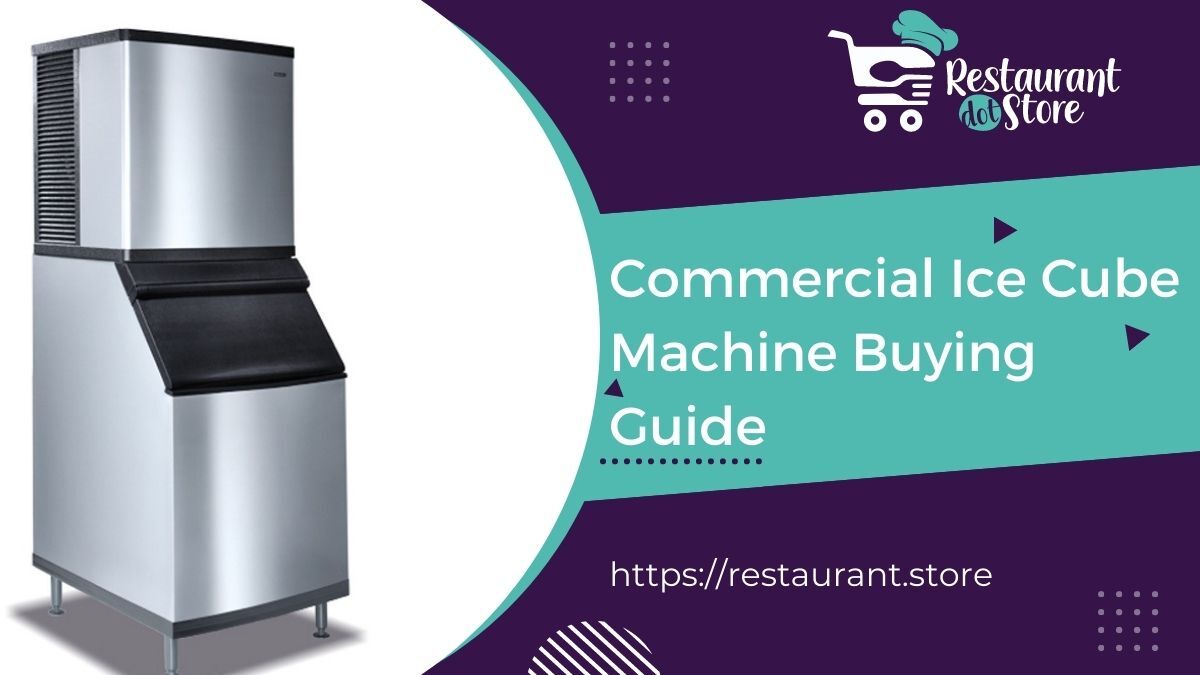 For every restaurant, bar, & cafe business, having a commercial ice cube machine is very important. Especially in summer, customers love to drink cool beverages with ice to refresh themselves! But the use of ice is not just limited to drinks. In fact, ice is used in the cooking and preparation of many recipes, including seafood and meat ones. Serving chilled beverages or desserts requires ice. Be it an ordinary refrigerator or even a commercial refrigerator, producing excess amounts of ice for these machines is difficult.
In this blog, I am going to share some tips to buy a commercial ice machine for your business. There are various types of ice available in the market such as flaked ice, ice cubes, nugget ice, crushed ice, gourmet ice, etc. As per your requirements, you can select the best ice machine for your restaurant or establishment!
Commercial Ice Cube Machine Buying Guide
1. Type of ice
As mentioned above, there are multiple types of ice shapes & textures available. Every shape of the ice is used for different purposes. For instance, flaked ice is used for cooling fish & poultry chilling. Nugget ice is used for cooling beverages, such as smoothies, sodas, mocktails, and cocktails. Crushed ice is used in the preparation of cold coffee, mojitos, mocktails, cocktails, etc. Gourmet ice is used for hard alcoholic drinks such as rum, whiskey, etc. Depending on your menu, Select the right machine that you want to have. You can also choose 2-3 types of machines based on your requirements.
2. Ice cube machine production per 24 hours
One of the most important factors to consider when you are surfing the internet is to book the best commercial ice cube machine. The capacity of your ice cube machine will play a big role in the swiftness of your serving and menu. Depending on the requirements of ice every day, make sure your machine produces enough ice.
Bars operating on large scales will be needing huge amounts of ice every day and hence the bar owners can consider Scotsman Gourmet Ice Cube Machine – 340 Kg With Storage Bin
If your ice requirements are less, you can opt for a Hoshizaki Crescent Ice Machine 32 Kg.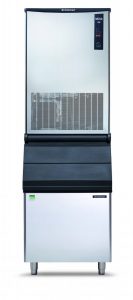 3. Storage & features
If not stored properly, ice can melt and cause a huge loss! Make sure your ice machine commercial has enough space for storing the excess amount of ice. If your bar or restaurant requires less ice, there should be a huge space to store that ice & keep it frozen. Both the examples given above have 252 kg & 16 kg storage capacities respectively.
Having been delivering quality commercial kitchen equipment online for years, I would like to recommend buying an ice cube machine only made of stainless steel body as it has better durability.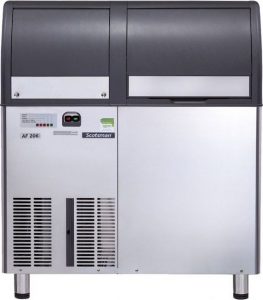 4. Price
Another vital factor to consider while selecting the right commercial ice cube machine in India is Price. Ice-making machine price in India varies as per the features, ice production capacity, storage capacity, and other elements.
At Restaurant.Store, you will get to explore a wide variety of commercial ice cube machines ranging from Koolaire Undercounter Ice Cube Machine 27kg/day (₹72,500) to Manitowoc Modular Ice Machine Without Bin 649kg/day (₹1,383,500).
Conclusion
Knowing the right way of selecting the best commercial ice cube machine is not enough. Knowing where you can find the best options is also very important. Restaurant.Store is the answer! At Restaurant.Store, we offer quality & branded commercial ice-making machines & other commercial kitchen equipment with home-delivery options. You can explore a wide range of products and even avail the expert consultation option if you want. Click here to know more.
Moiz May 26, 2022
Features
Drop us message and we'll get back to you.