Commercial Coffee Machine Buying Best 5 Tips To Guide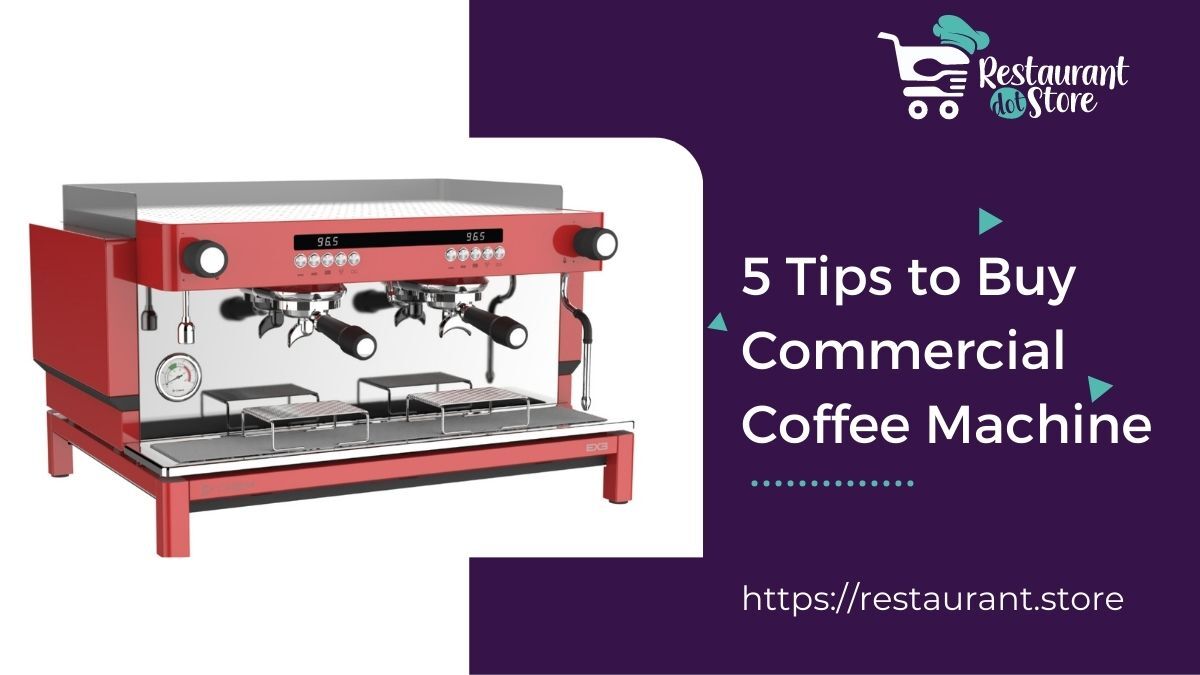 In India, entering a food & beverages business is never a bad idea. Considering the huge demand for the food industry, more supply is less! Restaurant & cafe businesses in India are considered one of the most promising business ideas and having a commercial coffee machine is very important.
Starting a cafe business in India? You have made a good choice! Since you have decided to enter the profitable business sector, let me help you make it more profitable. If you are starting a Kiosk cafe, you will need the right type of equipment which will help your cafe setting the most. Kiosk cafes are small outlets usually on the roadside or footpath which serve their coffee to go.
But, they profit a lot, as people living a fast-paced life, such as office-goers or college students have started opting out for a quick yet authentic coffee fix! Such establishments need an efficient coffee-making machine, which can create a vast type of coffee, but is also fast and efficient to serve your customers quickly!
At Restaurant.Store, we offer almost every commercial kitchen equipment and deliver it to your doorstep. While serving many cafes, I & my team has noticed that it is extremely vital to understand how important it is to buy the right equipment for your business. Hence, let's get started with a few tips to help you with buying the best commercial coffee machine.
5 Tips to Buy Commercial Coffee Machine
1. Volume
What is the volume of your coffee production per day? This directly relates to the scale of your cafe business. If it is a small-scale cafe, a low-volume to the medium-volume professional coffee machine would do. These machines produce 50-150 & 150-200 cups per day. But if you are planning to start a high-profile cafe with a sitting capacity of 40-50 people at a time along with takeaways, I recommend you purchase a high-volume coffee machine that can produce up to 500 coffee cups per day.
This is an extremely important decision as it directly relates to the average number of customers you are expecting every day at your cafe. If you are purchasing a commercial coffee machine with a medium volume range for your high-scale cafe, you might end up having a huge waiting queue and hammering your brand image.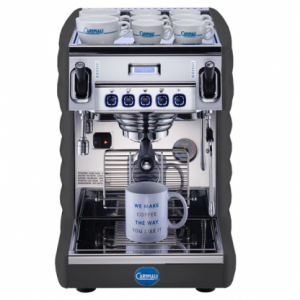 2. Features
Higher the cost, the more the features. This is a myth! While selecting the best commercial coffee machine, make sure you are looking for features that are useful for your business. Depending on your budget, you can select a limited number of features and search for a professional coffee machine with all those features.
Some of the features to look for in a commercial coffee machine
Built-in volumetric motor pump

Solid particle filter

Group head with a direct pre-infusion chamber

Auto-fill water boiler

Automatic backflush group head

Different programmable coffee doses per group
Some extraordinary features
Dispensed coffees memory setting
Auto switch ON/OFF
Digital boiler temperature control and display
Maximum precision temperature control using PID technology
3. Ease of Use
One of the most important tips is to make sure whatever commercial coffee machine you are selecting is easy to access and you need not spend too much time training your Baristas. Ease of use is directly related to our 2nd tip; features.
If your coffee machine has such amazing features, it becomes easier for the staff to operate the machines. The time required for your commercial coffee machine to brew the coffee matters the most.
4. Accessories
While selecting the best coffee machine for your cafe, make sure it brings along a number of vital accessories. Also, check what extra accessories you would need. Check out the following accessories every commercial coffee machine must have
Portafilter

Water filter hose

Waste hose

Cleaning membrane

Espresso cup stand

Hot water outlet
5. Cost of Machine
Finally the most important tip. Everything in a business has a budget. If you are looking for a coffee machine for your cafe or restaurant business, look at it as an investment and not as an expense.
As per your budget, you can select the best possible commercial coffee machine for your business. If the features are good, and the equipment fulfills your requirements along with delightful advantages, it is fine if you can push your budget a bit.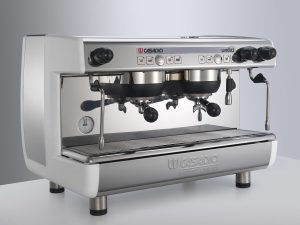 Conclusion
Now that you know how to select the best commercial coffee machine, you can order one from Restaurant.Store. Our range at Restaurant.Store offers not only commercial coffee machines but also various equipment such as coffee grinders, tea/coffee vending machines, and mug handling baskets for you to launch your Kiosk startup or a big cafe!
Moiz May 16, 2022
Features
Drop us message and we'll get back to you.