Cloud Kitchen Setup 2023: An Ultimate Guide
The food delivery market is seeing a boom, where individuals are choosing to order more than dining in, something that is apparent from the sales of food aggregators such as Zomato and Swiggy.
This is why it comes as no surprise that the revenue of online food delivery market is projected to grow by roughly $365 billion by 2030, globally.
This restaurant model has a rather cool name- it's called the "cloud kitchen"
So what are the possible reasons that have sparked this growth?
Consumers finding themselves more pressed for time.
The convenience of at-home comfort or office.
And recently, social distancing norms
Many restaurants are jumping on board to offer delivery and sales are seen to be growing more than three times the rate of on-premises revenue.
In this blog, you are going to get an in-depth understanding of:
What is a Cloud Kitchen & Its Concept
Prerequisites to Setting Up
What is Cloud Kitchen & Its Concept?
Cloud kitchen, known by many names such as dark kitchen, ghost kitchen, satellite kitchen or virtual kitchen is primarily a restaurant model that accepts orders only through online delivery systems and does not offer any dine-in facility. They take these orders from sources such as their own website and online ordering app or opt for food delivery platforms like Zomato, Swiggy and FoodPanda.
One of the biggest benefits of owning a cloud kitchen is the ability to run multiple brands or restaurants under one roof or the kitchen can also be shared by different purveyors that fulfil prep, cook and deliver orders as and when they come from customers.
Prerequisites of Setting Up a Cloud Kitchen
Setting up a cloud-kitchen is easier than running a normal-restaurant, and needs less investment to start and maintain. Here are all the prerequisites to check off your list when you want to set up a cloud kitchen:
1. Location
Location is the most important thing to consider as it is this that is the biggest differentiator when it comes to reducing cost in setting up a cloud kitchen as compared to a normal dine-in restaurant.
In a cloud kitchen, there is no need to worry about high-footfalls, parking space or even an aesthetically pleasing site. However, aspects such as sanitation and water and electricity play an important role, ensuring low rentals.
Also, when choosing a location, one must consider the preferences of the customer as well as the type of food being prepared i.e the cloud kitchen should be located where there is a high demand for the product being offered.
2. Technology
A cloud kitchen wouldn't be possible without a technological medium to accept incoming customer orders. Various online ordering systems as named earlier accept orders as well as deliver your food to the customer on your behalf as well as give the customer the ability to track their order. These companies charge a nominal % revenue per order.
A point of sale technology is also needed to keep track of the number of orders
3. Amenities
Cloud kitchens receive more orders than regular restaurants which is why it is absolutely imperative to take care that amenities such as water supply, proper drainage, electricity availability, etc.
4. Licenses
Licensing is one of the most integral parts of setting up any kind of restaurant. You sure don't want to be caught up in legal troubles. A few licenses such as FSSAI license, GST Registration, Municipal health trade licenses, fire licenses, etc are important to ensure a hassle-free and smooth operational running.
5. Kitchen Equipment, Raw Material and Packaging
The cost of setting up a cloud kitchen also varies depending upon the type of cuisine you serve. For example, the cost of procuring raw materials for a cloud kitchen that offers burgers and pizzas compared to more refined cuisine would cost tremendously less.
Spending wisely on kitchen equipment should also be in your must-do list. This help ensures that you only buy what is needed to get the job done in the most efficient way possible. Also, choosing the right vendors for your raw materials is also key to a profitable business.
They say people eat with their eyes, this couldn't hold more true in the food industry and here is where packaging comes into play. It helps you create a brand recall and also preserve the quality of your food when delivering.
6. Staff Requirements
The secret sauce to a great restaurant is the group of people that work in it, especially the chef, who not only prepared the food but also decides the menu. In a cloud kitchen, one at least needs a minimum of 5 employees- 2 chefs, 2 helpers and one housekeeper. Additionally, two delivery individuals and one near the counter to answer calls is also needed or you can opt for food aggregators such as Zomato, Swiggy, etc.
7. Telephones & Other Miscellaneous Items
A cloud kitchen requires items such as mobile phones, high-speed internet, stationery, counters etc in order to ensure that everything goes smoothly and no call gets missed.
8. Marketing
A cloud kitchen requires marketing more than any other restaurant model as it is the only medium to get orders. Since the cost of location and other maintenance gets saved up in a cloud kitchen setup, this sum can be kept aside for marketing purposes such as listing yourself on various food platforms, spending on ads as well as social media such as Instagram and Facebook.
Advantages of a Cloud Kitchen
Low Operating Costs
The greatest highlights that are a part and parcel of setting up a cloud kitchen is the low operating cost due to affordability, the requirement for less staff and the ability to smoothly manage a huge number of orders through various channels, in turn, gives higher returns but with lower costs!
Laser-Focus on Food
In a cloud kitchen, one does not have to worry about things like managing tables, location, decor and more, things that come with a normal kitchen setting. Because of this, owners can focus on what truly matters- the food and customer satisfaction, giving them more time to work on the menu, unique names, improvise, etc.
Streamlined Customer Data
Customers liked can be easily analyzed due to the streamlined ordering process that comes with the technology used in a cloud kitchen setup. It also helps one to find loyal and always returning customers and cater offers and rewards for them as a token of gratitude, making the relationship even stronger.
Easy Expansion
With a cloud kitchen, you can have multiple brands under the same roof, this helps reduce investment tremendously. For example, if your brand serves Mexican cuisine, instead of adding it to the same menu, you can put it under a different brand to maintain the authenticity of the cuisines you serve while using the same chef for both.
Types of Cloud Kitchen Models
Below we give you in-depth information on the various types of cloud kitchen business models and how they function.
1. Independent Cloud Kitchen Model
This cloud kitchen model is considered the original one. It includes a single brand, a single kitchen, no seating space and has no storefront. In the independent cloud kitchen, restaurant owners eradicate high rents and real estate cost by not keeping the front-of-house.
The kitchen size for this cloud kitchen model is a small space approximately only 500-600 sq.ft.
How does this model work?
The customer orders only come from online sources
Only in a kitchen
Specialized in one cuisine and have limited menu items
Delivery only
Opt for both food aggregators and self-reliance when it comes to orders.
2. The Rebel foods (Faasos) cloud kitchen business model
This cloud kitchen model has a single kitchen with multiple brands, multiple outlets and no physical storefront.
This model takes into consideration a more targeted and elaborate approach based on area-wise demographics, cuisines and demand-supply. The idea in this cloud kitchen model is to fulfil the demand for the most ordered cuisine such as- Biryani, Burgers, Pizza, Pasta, North-Indian and Chinese). This model is brilliant because it positions different cuisines in different brands as their own individual establishments while keeping a single shared kitchen, thus, keeping the costs of operations low. This model could also be perceived as a specialized cuisine based cloud restaurants, owned by one brand, and sharing the same kitchen.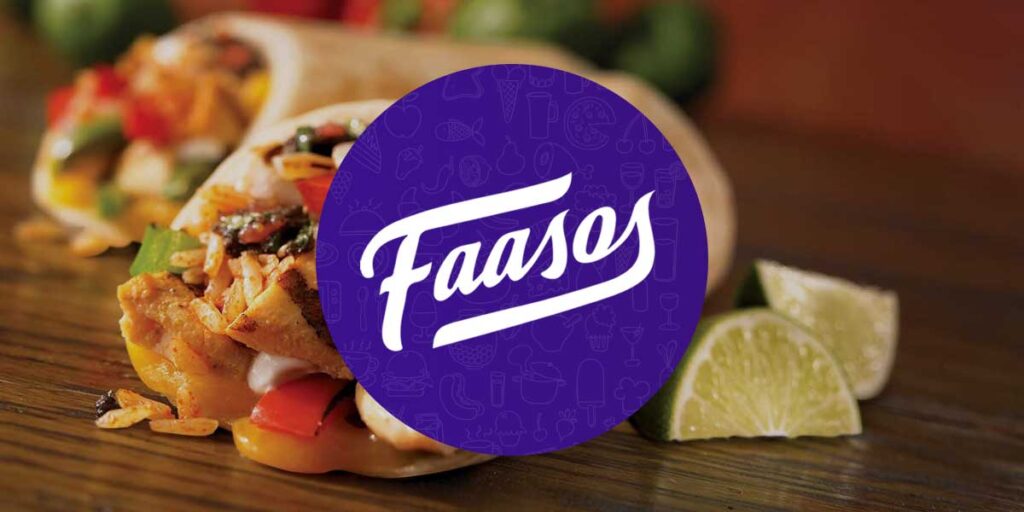 How it functions:
Orders come from online sources
A single kitchen with multiple brands
Each brand is specialized in a different type of cuisine
A combination of self-reliance as well as food aggregators for orders and deliveries
3. The Freshmenu business model
This type of cloud kitchen model has a single kitchen with a single brand, multiple outlets, and has a storefront. It is a mix of a takeaway restaurant and a cloud kitchen. While it majorly functions as a cloud kitchen, it has a storefront that allows customers a glimpse on how their food is being prepared, if they want to. This model encompasses all the operational benefits that come with a cloud kitchen but also a window with customers.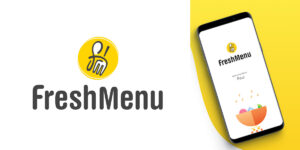 How it Works:
Customer orders come from online sources.
Has a single kitchen with a single brand.
The menu keeps changing with a mix of both seasonal and bestseller dishes.
Combination of both aggregator and self-reliance for orders and deliveries.
4. Swiggy Access Business Model
The Swiggy access is a cloud kitchen model that is a multi-brand, rents co-working kitchens and has no storefront.
This model is basically called a shell, as it is an empty kitchen space that is optimally located to allow restaurants to rent the space, use Swiggy's online ordering and delivery system to set up a restaurant. It is the restaurant that is responsible for bringing the people, raw materials, equipment's, and recipes. In other words, the restaurant does the cooking and Swiggy looks after all the operational aspects of order and delivery.
How it Functions
Orders come on Swiggy
Has a single kitchen with multiple restaurants
Partner brand
The restaurant takes care of the cooking
Swiggy takes care of delivery
5. Zomato Infrastructure Services business model
The Zomato model unlike, Swiggy has built-in kitchen equipment's and processes in their single kitchen. In this model, there is also knowledge transfer regarding the order demand management. It also has a storefront where customers can walk so it is a mix between a takeaway and cloud kitchen as seen in the earlier Freshmenu model earlier.
How it Functions:
Aggregator Owned, order comes from Zomato.
Multi-restaurant and single rented kitchen
Physical Storefront for customers to walk-in
The restaurant takes care of the menu, and Zomato takes care of equipment, processes and order and delivery fulfilment.
6. The Kitopi business model
The Kitopi cloud kitchen model is a relatively new one. In this model, you can outsource everything your call centre operations, kitchen as well as delivery. In this model, the food prep is outsourced completely and gets delivered to the restaurant's kitchen for final touches. After the final touches are done, Kitopi picks it for delivery again.
How it Works
Orders come from Kitopi call centre
The raw materials are bought and stored by Kitopi
Food is pre-prepared in the Kitopi kitchen
The food is sent over to your kitchen for final touches
Kitopi then delivers the food to customers.
Conclusion:
We hope this blog has covered everything you need to know about setting up a cloud kitchen. While cloud kitchens are indeed one of the most economically beneficial and have low risks, one still needs to stay on their toes to ensure the smooth running of operations and make one's restaurant a success.
Although, if you're planning to expand an existing business or want to start a food outlet with low risk, then cloud kitchens are a great and wise choice!
Check Out Our Cloud Kitchen Equipments To Add To Your Kitchen!
Moiz January 18, 2021
Features
Drop us message and we'll get back to you.