Best 4 Snacks Menu Ideas for Bars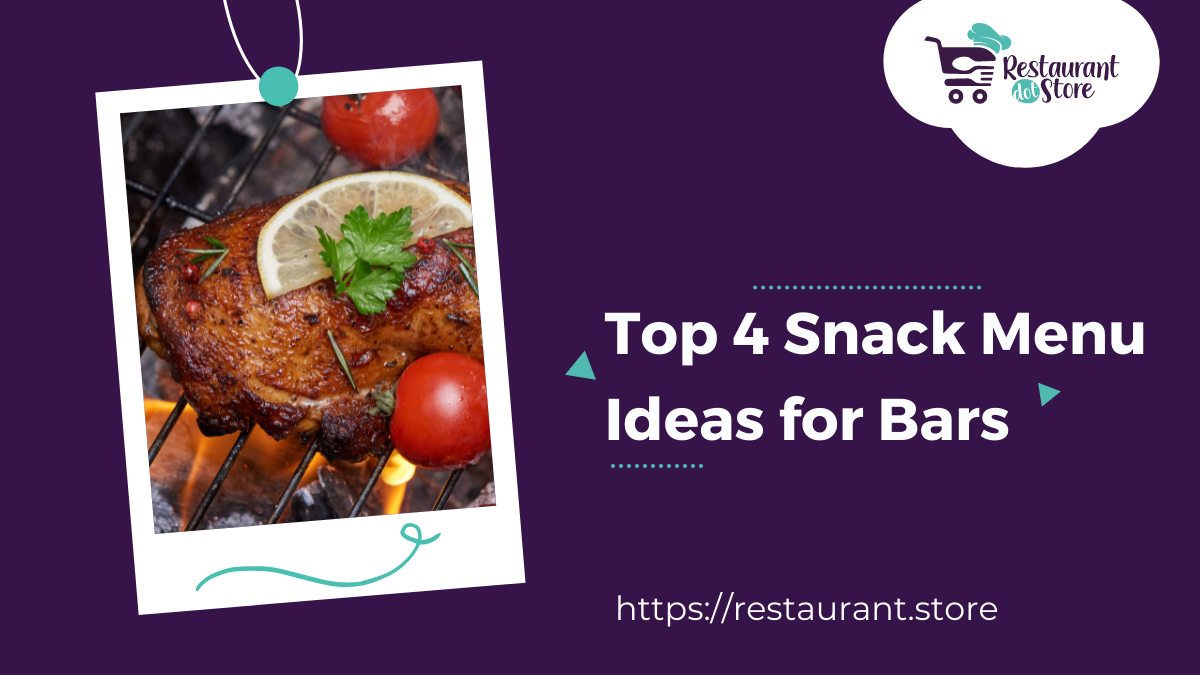 Bar business or Snacks Menu Ideas for Bars in India has always been one of the businesses with higher success rates. Be it a birthday party, a party to celebrate a promotion, or simply to enjoy a date with a partner, people treat sipping alcohol = celebration.
Even if you are offering a unique alcohol menu for your bar with refreshing drinks, quality wines, shots & shooters, you still have an opportunity to make your customer deliciously hammered! Offer unique and super tasty snacks to go with your bar menu. Having a tasty as well as well-researched snacks menu to offer while your customers imbibe a little can help you attract more customers.
Let's Gorge on the Snacks Menu Ideas for Bars
1. Salads
Let's start with something healthy! Though it sounds funny to say that we offer healthy food with alcohol, it still proves to be a benefit for drinkers. Salads are considered as the best accompaniment with Vodka & similar drinks as it is not fried and has less salt.
You can offer Fruit Salads, Russian Salads, Spinach Salads, etc. Raw vegetables or fruits offer more proteins building up the capability to digest more alcohol.
Equipment Required to Prepare Salads
2. Tandoor Appetizers
In India, no drink is complete without tandoori snacks. Here's another item that consumes less oil, is healthy and is mouthwatering. Tandoori snack ideas go well with hard drinks like Whiskey & Rum. Since the food is marinated & grilled for a significant amount of time, it keeps the tummy filled helping people avoid hammered sickness.
There are a variety of Tandoori snacks with drinks you can serve; Chicken Tikkas, Aloo Tikki, Mushroom Tandoori Snacks, Tandoori Paneer, Tandoori Fish Tikka, etc.
Equipment Required to Prepare Tandoori Snacks
3. Everything Fried
Fried foods along with hard drinks are a loved combination all over India. Here's an interesting Science fact- Greasy food may slow down the process of alcohol absorption in the blood. Though any food in your stomach prevents alcohol from passing quickly into your small intestine, fried food is tastier!
When it comes to fried snack menu items to go with drinks, the list is endless! You can serve any Fish Rawa Fry, Pakoras, Samosas, Cutlets, Onion Rings, Croquettes, etc.
Equipment Required to Prepare Fried Snacks
4. Say Cheese!
If your customers are looking for some bar snacks that will keep their tummies filled for a longer time, cheese is an excellent choice. You can come up with numerous snack ideas with cheese as the hero! Also, Cheese is considered the best food item to be paired with spirit or liquor as the spirits lend themselves amazingly to cheese.
Right from mozzarella cheese, cheese garlic toast, fried cheese & paneer balls, to cheese crackers, you can serve a variety of cheese snacks. To prepare these amazing snacks with drinks, check out the required equipment.
Equipment Required to Prepare Cheese Snacks
Other common commercial kitchen equipment you will be needing are
Conclusion
It is recommended to eat while you drink. No matter how heavy the meal is or how light the snacks are, pairing snacks with alcohol prevents drinkers from getting ill. Adding all the above menu items to your bar's snacks menu can help you stand different from your competitors.
If you are planning to add the snack ideas right away to your menu, make sure you are well prepared with a professional chef who knows how to prepare the above items and with quality commercial equipment.You can simply click on the links, and purchase every piece of equipment online from Restaurant.Store. You will get to explore a wide variety of equipment as well as get it delivered to your doorstep.
Moiz January 19, 2022
Features
Drop us message and we'll get back to you.