4 Ways to Save Your Restaurant Kitchen Space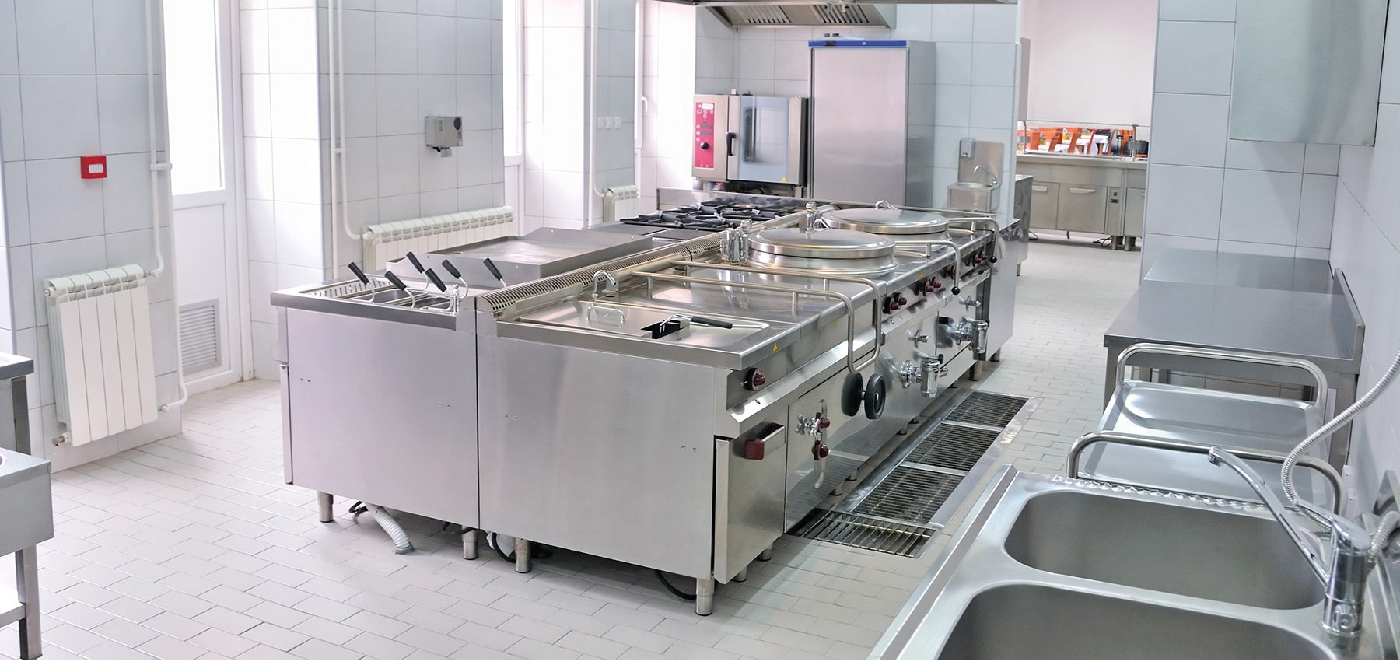 Are you a chef who is struggling to work in a kitchen where you can barely move? Or are you a restaurateur who is unable to hire more staff due to the lack of space in your commercial kitchen? Restaurant kitchen space or kitchen storage plays a crucial role when a chef is on his job of productivity & creativity.
There are many use cases we come across every day that inspired us to write this blog.
One of our customers had a query where she was looking for a bigger refrigerator and a jumbo commercial oven but was unable to purchase it as her restaurant kitchen had a limited space issue. Another customer was struggling with the flow of food processing as the kitchen size was too small.
For all the customer queries, we not only delivered the best equipment but also helped them maximize their kitchen space for free working and flexibility to add more resources to the existing kitchen.
Here Are the Top 4 Ways to Save Your Restaurant Kitchen Space
1. Change the Layout
There are standard commercial kitchen layouts such as Assembly Line Layout, Island Layout, Zoning Layout, and Ergonomic Layout. Though these are the standard layouts for commercial kitchens, you can customize them as per your requirements.
While designing your layout, make sure that you move non-essential stations to the back of the kitchen. It also keeps the non-cooking stuff away from the cooking area and maintains hygiene.
Another accessible method is to keep everything in the center like the Assembly Layout and create a wide space for your staff to move around.
No matter what layout style you choose, as long as you are creating enough space, you are going well.
2. Rearrange Your Equipment
Let me burst the bubble about the common myth- using smaller or compact equipment in your commercial kitchen can save some space. Restaurant equipment is selected on factors such as capacity requirement, features, brand, speed of food preparation, ease of use, etc.
If you are planning to purchase compact equipment even while your restaurant requires large sized equipment due to rush hours & a high number of orders, you are following the wrong way.
While rearranging the equipment, the first thing you can consider is the number of staff members and what they are working on. For instance, if your restaurant has 2 head chefs working together on different cuisines, they might need access to many types of equipment like refrigerators, ovens, gas ranges, etc. Make sure you study their work process and place equipment that is commonly in use handy for both the chefs.
Another magic you can do is purchase equipment that is optimized for performing multiple tasks. For instance, a refrigerated display case that works as a display to attract customers as well as keeps the food fresh with internal cooling.
3. Flow of Food Preparation
The food preparation flow is another convenient way you can save some space. Make sure every equipment and tool is placed according to the sequence it is required. For instance, if you are preparing a pizza, you'll need a dough mixer first, then you will need a dough sheeter, and in the end, you will need an oven to bake the pizza. Place all your commercial kitchen equipment according to the flow of food preparation.
A systematic flow arrangement allows chefs and helpers to prepare food faster as well as utilize the entire kitchen space in an efficient way.
4. Rearrange Storage Space
Every restaurant has a certain storage capacity where the staff can store all the ingredients, raw materials, etc. Right from flour, oil, sugar, salt, etc. are stored in the restaurant kitchen. Even if your restaurant has a separate storage area for all materials, you still need all materials in a limited amount that is handy for your staff. You can build wall shelves where you can place rarely used stuff and bottom shelves where you can place frequently used stuff.
Conclusion
Restaurateurs in India often face the problem of space in their commercial kitchens. Depending on the number of staff working, number of equipment, frequency of food preparation, etc. factors, restaurant kitchen space can be optimized. Restaurant.Store is an e-commerce store for commercial kitchen equipment where you also get expert consultation as well as commercial kitchen layout design assistance.
Moiz January 12, 2022
Features
Drop us message and we'll get back to you.